Singapore Sling Cocktail at Raffles Hotel
Many visitors to Singapore consider their trip incomplete if they have not gone to the long bar at Raffles hotel and sampled the famous Singapore sling cocktail. Originally it was designed to be a woman's drink, hence the attractive pink colour but today it is a drink enjoyed by everyone. It was so enjoyable I drank three.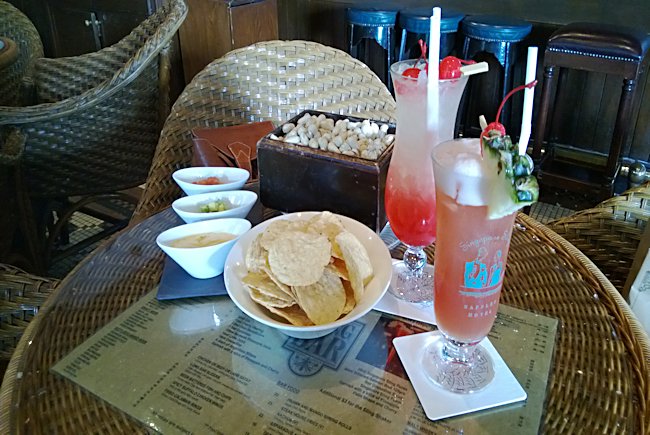 Because it has become the iconic drink of Singapore, the price is high. It was originally created by the Hainanese - Chinese Raffles bartender called Ngiam Tong Boon in 1915. It is a gin based drink which you can make at home if you wish.
The best time to go to the long bar and have a Singapore sling is when the afternoon Monsoon rains start. You have a legitimate reason for staying in the bar and ordering an extra drink whilst you wait the rain to stop. Luckily the bar menu has a selection of different slings you to order. I would recommend the tropical sling and the Courtyard sling from my own experience.
You do get a large box of free monkey nuts to have with your long cocktail drinks. You can order of the Bar snacks to have with your drinks. The long bar in Raffles hotel is the only place in Singapore, where you can drop litter on the floor without getting fined by the police. The only thing you are allowed to drop are the husks from the monkey nuts. In fact it is traditional that you produce a small pile of husks by your chair. It's strange when you're walking around the long bar as there is always a crunching noise and feeling under your feet.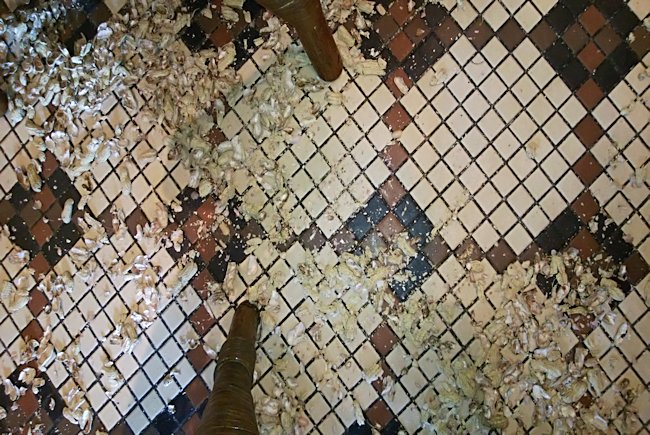 Recipe for the Original Singapore Sling
30ml of gin.
15ml of cherry brandy.
120ml of Sarawak Pineapple Juice.
15ml Lime Juice.
7.5ml of Cointreau.
7.5ml of Dom Benedictine.
10ml Grenadine Syrup.
A dash of Angostura Bitters.
Crushed ice.
Topped with a slice of pineapple and a cherry.
Travel books