So who built Raffles Hotel in Singapore?
Raffles Hotel had a humble beginning it started as a 10 room bungalow in 1887, founded by the Armenian Sarkies brothers. After some investment and major building work. The main building opened in 1899. Its colonial Oriental opulence and customer service led to the rich and famous staying at the hotel.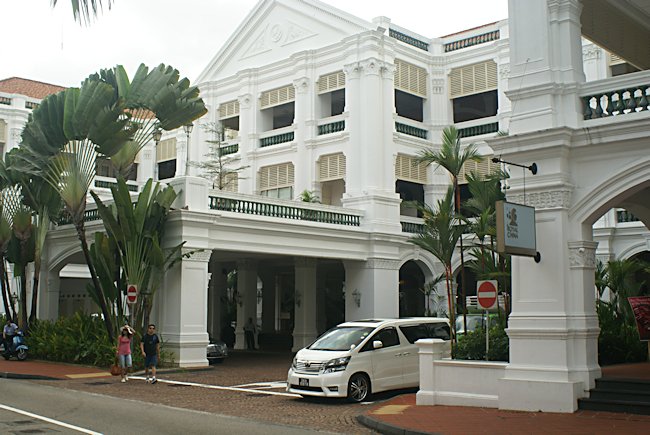 This included many literary giants such as Noel Coward, Rudyard Kipling, Somerset Maugham and Joseph Conrad. When they wrote about the hotel, its fame spread around the world. Apart from the wonderful Singapore sling that was invented here by the bartender ngiam Tong Boon the other claim to fame was the shooting of the last Singapore Tiger underneath the billiard room in 1902.
In more modern times, the rich and famous came to stay at raffles hotel. This included many film stars, musicians, prime ministers, presidents, millionaires and members of royalty. By the late 1980s, the hotel was in a poor condition.
The Singapore government declared it a national monument and helped start a massive faceless. The restoration was done with skill. The original plans were found and skilled craftsmen were used to repair and, where necessary, replace original fittings. It was restored to match the pre world War one Edwardian period.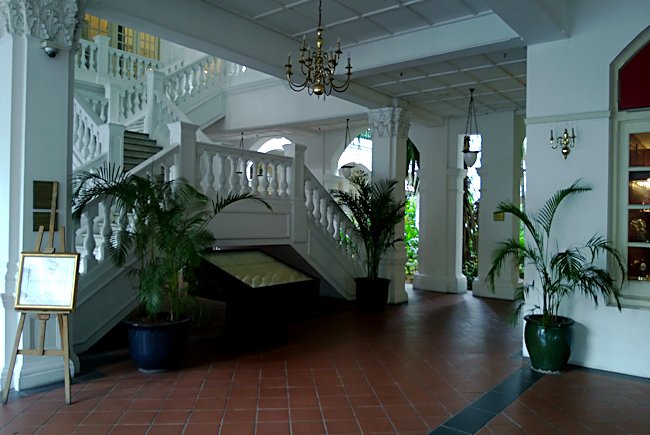 If you asked most people to name 10 famous hotels around the world suggest that raffles hotel in Singapore would feature in most people's lists. Most people travelling to Singapore desire to visit the hotel and had the famous Singapore sling so they can tell their friends they have done it. Although the Singapore government tries to distance itself from its colonial past the fact that some of the colonial history in Singapore still survives is part of its charm. The architectural style and grandeur of Raffles Hotel helps put Singapore on the map as a place for tourists to visit. It is an iconic Singaporean institution and landmark.
What to do when it rains every afternoon in Singapore.
During Singapore's wet season, the monsoon season, it rains nearly every day. Most days it rains in the late afternoon between three and five o'clock. Listen to the weather forecast and plan your tour of Singapore so that you arrive at raffles hotel just before the rains hit. You now have a wonderful excuse to relax in the long bar, or have tea and cakes in the Tiffin room whilst waiting for the rains to stop.
Travel books