Attached to Singapore's Marina Bay Sands hotel there is a large indoor shopping centre on multiple levels as well as a Casino, a theatre complex and a convention centre. The buildings are on the other side of the road near the waterfront of Marina Bay.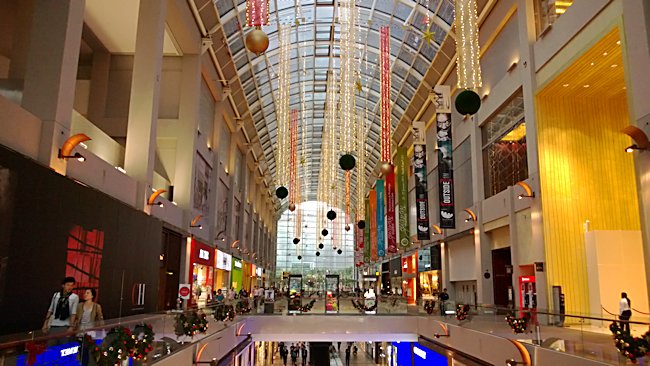 It is connected to the hotel by a open air bridge or an underpass but also connects with the Singapore underground station called Marina Bay. Because of the more affluent clientele that frequent the Marina Bay Sands hotel, the quality of shops found in the shopping more are on the more elitist side. You will find many global designer brand outlets, lots of jewelers and high end watch shops.
It is a great place to go in the afternoon when the monsoon downpour is happening. You will find all the normal shops you expect to find down any high Street. If you are running short of money, there are number of banks. There is an immense choice of places to eat, to suit all wallets.
There are a lot of Asian noodle and sushi restaurants compete with classic Italian, French, German, Mexican and Brazilian eateries. If you just want to drink a little nibble to eat there are many cafes and tea rooms. You want something naughty, try the Belgian chocolate shops.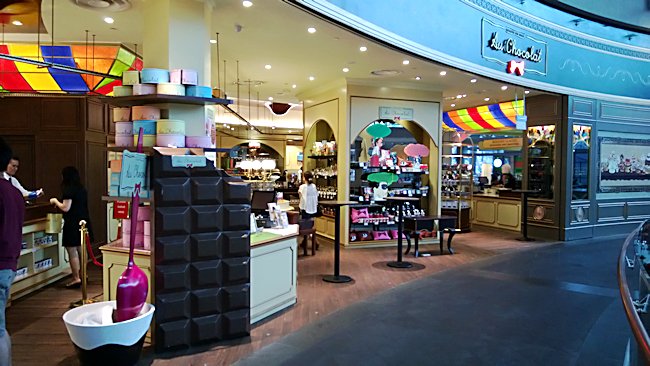 There are few other reasons to visit the shopping centre as it has an ice rink at one end. You can imagine the reaction around the conference desk when the designer suggested that they build an indoor rock ice rink in the middle Singapore. It's a great success always busy with children, both big and small tottering around on their blades, desperately trying not to fall down or look silly.
There are a few restaurants around the edge of the ice rink way you can sit and admire the antics on the ice. You get a very good view from the balconies of the second and third shopping levels. The ice is not real. It is an artificial material that has the same effect as ice except when you fall down, you do not get soaking wet. The complex has a kiosk where you can hire special ice skates.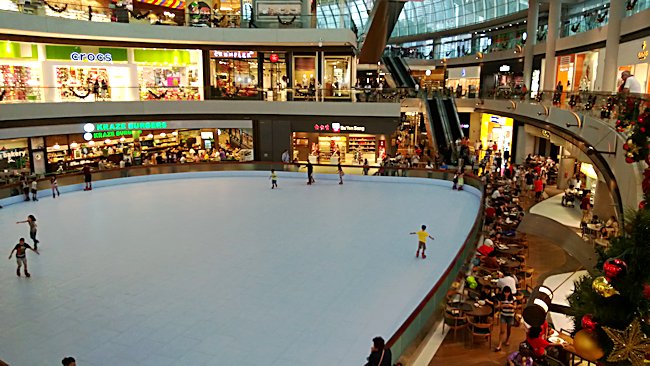 Travel books