Marina Bay Sands Hotel in Singapore
On the Singapore Straits Coast side of Marina Bay is the modern iconic luxury Marina Bay Sands Hotel. It is expensive to stay here compared with other Singapore hotels but if you can afford it, try to stay there for one night.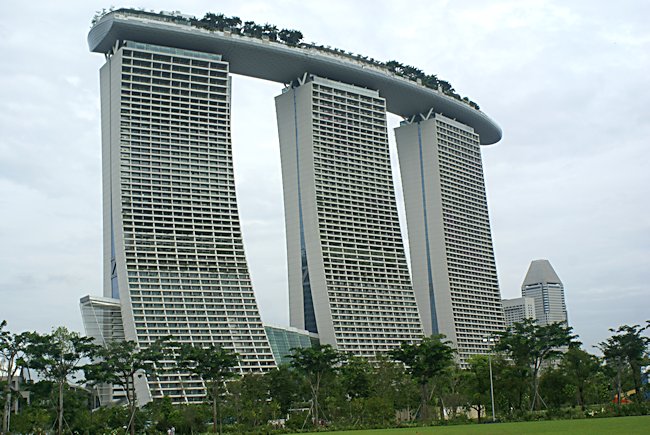 The top of the three towers is crowned by a giant surfboard. There is a viewing platform at the end which is open to the public. But the rest of the surfboard is only open to residents. Here they can enjoy the luxury of swimming in a very long infinity pool, 57 stories high above the city. The views are amazing during the day and at night.
A friend told me that you must make sure you get a room with the city view as there is not much to see, on the other side of the hotel. When we arrived all the city view rooms in taking. Our room was on the 40th floor facing the sea. It was extraordinary what you could see up that high.
In the far distance was the coastline of Indonesia. At night or the seaside villages twinkled and mapped out the coast. The stretch water that divides the two countries is called Singapore Straits. It is one of the busiest shipping lanes in the world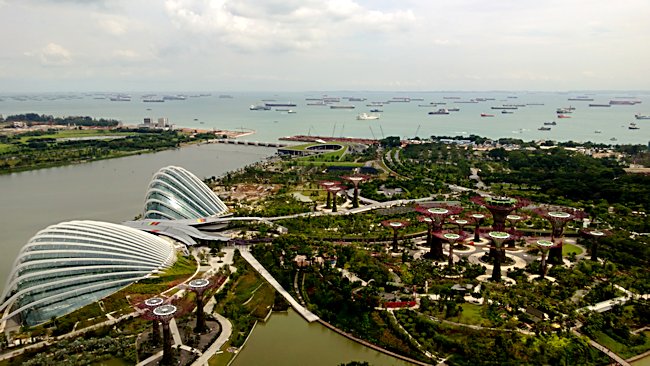 The ocean is always full of boats. They range from mega-sized oil tankers and cargo container ships to small bum boats. There are normally just under 100 ships at anchor waiting their turn to be called into Singapore's modern cargo port. Other ships pass through Singapore Straits on their way to China, Japan, or America's West Coast.
It is a shortcut like the Panama canal and the Suez Canal, that cuts weeks off saving journeys. Shipping going West through the Singapore Straits can quickly get to ports in India and Africa. In the old days Malaysia and an Indonesian pirates used to pray on passing merchant ships. Those days are gone.
The other advantage of having an ocean view room at the Marina Bay Sands hotel is that it offers a view of the newly constructed garden in the Bay complex. You have great use of the new greenhouses and artificial man-made trees linked together by a high walkway. At night, these buildings are floodlit.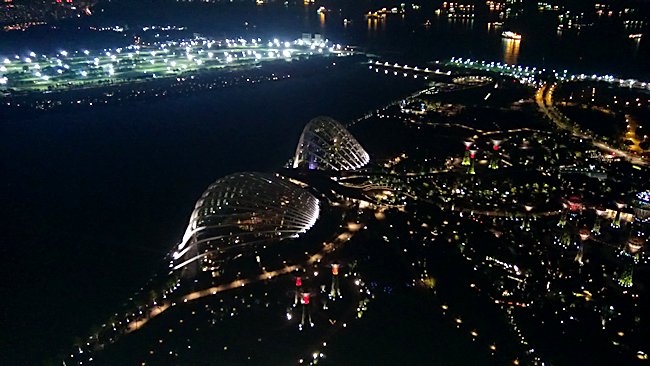 Travel books