Inside Singapore's Marina Bay Sands Hotel
The converging sides of the three towers and the extensive use of metal and large sheets of glass give a dramatic architectural experience once you get inside the Marina Bay Sands Hotel in Singapore.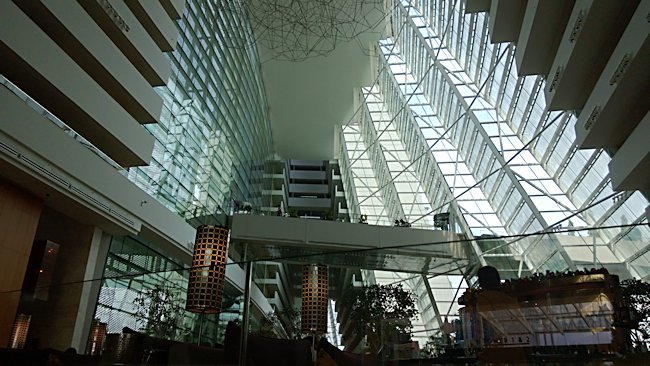 Everything is on a large scale. Even the pots for the plants are huge. Some accommodate mature trees. These are not plastic. They are the real thing.
Although this hotel is expensive to stay at, do not expect an exclusive experience. As soon as you get inside the glass doors you realise you are just a number. Just one of many guests. Unlike smaller boutique hotels where you feel you are a valued guest.
It is not realistic to expect the same experience in a hotel complex as massive as the Marina Bay Sands Hotel. Don't get me wrong, the staff are wonderful. They are very helpful and pleasant. They try to make your stay a memorable experience. It is just the sheer number of guests and day visitors that make you feel like you are in a holiday complex or on a cruise liner. Everything about the hotel is on a grand scale.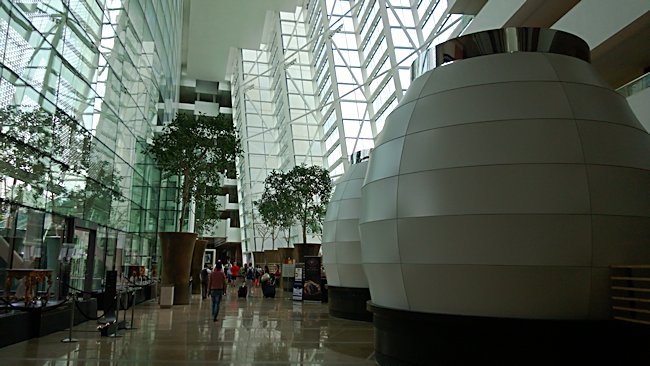 If you are going to spend all your time in Singapore at the Marina Bay Sands hotel you can get a free shuttle to and from the airport. Most people at a push can only afford one night as the basic room prices are double the cost of most Singapore hotels. The prices do not include breakfast. The reason for this is that there is are vast choice of eating establishments within the hotel complex. Of course you can have breakfast delivered to your room if you so desire.
Once you have been given your room key, you will have to work out which tower your room is in and then find the correct lift. Look at the notices by each lift door. Some are express lifts miss out the first 20 floors and zoom you up to the rooms in the upper sections of the tower. These express lifts also take you up to the 57th floor, and the famous rooftop infinity pool.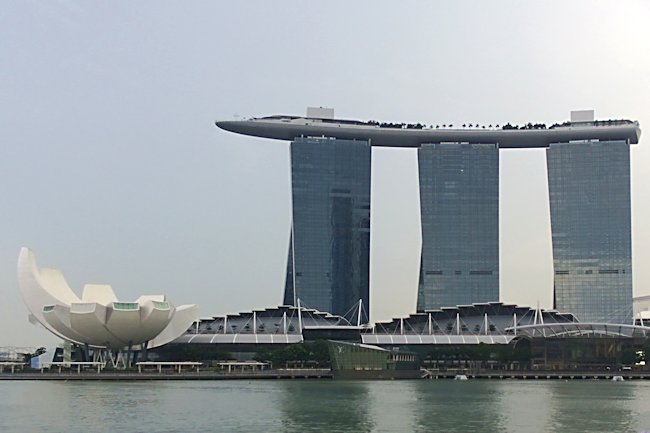 Travel books