Cloud Forest at Singapore's Gardens by the Bay
The Cloud Forest glass greenhouse dome in Singapore's Gardens by the Bay is designed to protect the more temperature-sensitive plants from the hot tropical weather outside.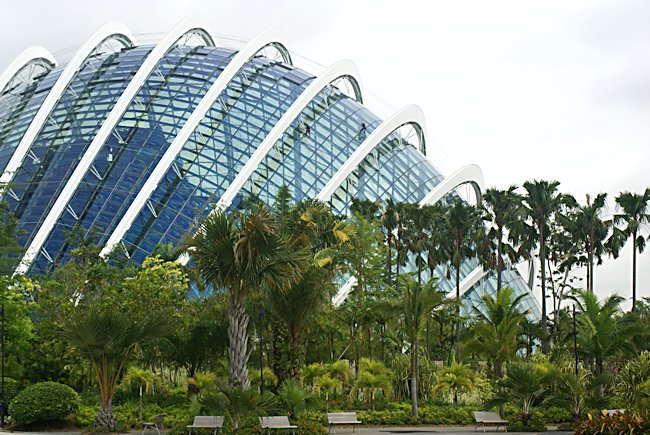 The building is surrounded by lush tropical flowering trees and orchards of palm and date trees. The outside of the building looks like the armoured shell of a gigantic woodlouse making its way through the forest.
It is a huge building and you get a sense of proportion when you see tiny specks on the outside of the glass that turn out to be men strapped to the end of ropes cleaning the glass. This must be a never ending job as the amount of glass surface that went into the structure is immense.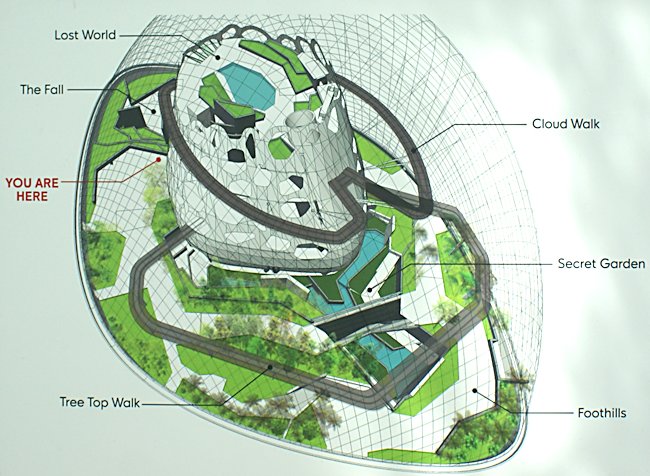 Although the Gardens by the Bay is free to visit you have to pay to get into the Cloud Forest and Flower Domes. The entrance to both is very near the ticket office. As soon as you walk into the cloud forest dome your ears are assaulted by the noise from the cascading waterfalls. You also notice the change in temperature. It is not cold, but it is noticeably and refreshingly cooler.
Central structure inside the Cloud Forest dome is an artificial hill that tries to imitate the landscape you find in the mountainous regions of the tropics. Top area is called the lost world. You reach it by going inside the hill at the bottom and taking a lift to the top. Here you will find plants like high altitude tropical microclimates. You then descend to the bottom, known as the foothills by a long external and internal way.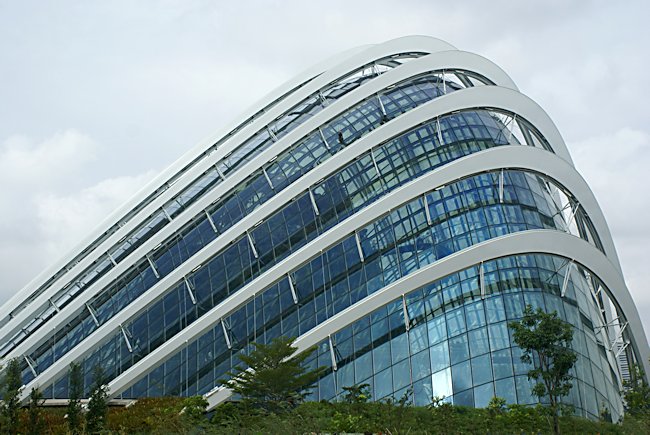 Travel books