Night time at Clarke Quay
The area was named after Sir Andrew Clarke, who was the second Governor of Singapore. In the late 1800s Clarke Quay was full of warehouses and shop houses built by Colonial and Chinese merchants.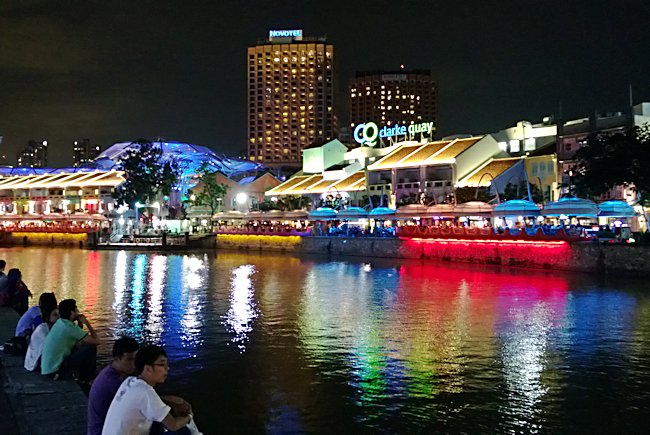 Many went on to become millionaires through the profits of their international trading business. Singapore is at the centre of the trading routes between India and China. Tea, opium, spices, rice, silver, tropical wood and many different cash crops passed through the port of Singapore. There were many food and drink establishments in the area to cater for all the dockyard workers and ships crew that worked day and night to load and unload cargo.
These buildings have been protected from destruction and redevelopment into office blocks by a well thought out renovation project that revitalised these historic places of business. They have now got a new life as restaurants, bars, nightclubs and retail outlets. At night they come to life as the area has been cleverly floodlit to make it more attractive to visitors. Clarke Quay is one of the highlights of any trip to Singapore.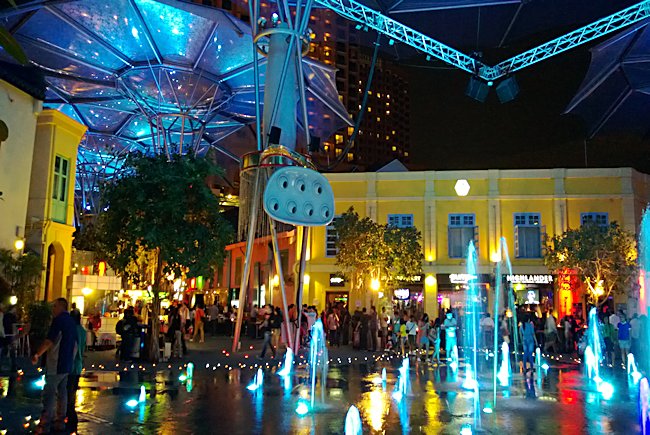 To keep you dry during the wet season, in the warehouse area they have constructed huge futuristic roof canopies that look like tropical metallic trees. They act like umbrellas, but if you want to get wet in the middle of the central crossroads there are pavement level water fountains that come up out of holes in the flooring. Becareful where you walk or you may come away with wet trousers. The children love the jets of water. It is a great way to cool off. At night time they are illuminated with attractive red, yellow and blue lights.
There is a diversity of restaurants selling food from around the world. You can have Asian style foods with lots of noodles or you can go for steak and chips at an American style diner. There are Turkish, Italian, French, Belgian, Mexican, Irish, Scottish and German themed eating venues. Most had music being played for the customers. Often, this music is live, played by local band at a very high standard.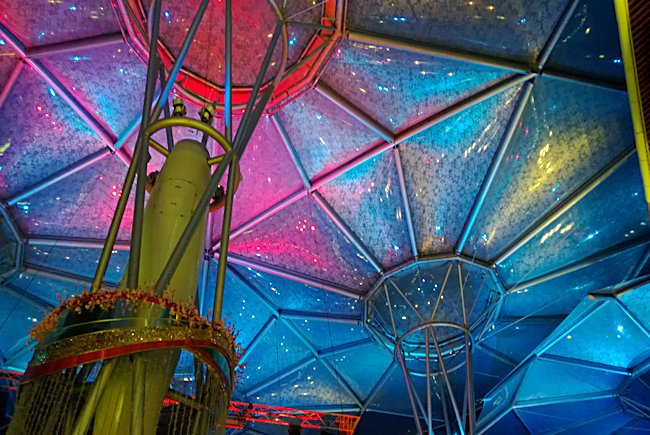 Travel books