Waterfalls and Deserts in Singapore's Botanical Garden
In the middle of Singapore's Botanical Gardens, you will find the visitor centre next to the Singapore National Parks Headquarters. It is all set around a central Plaza called Palm Court.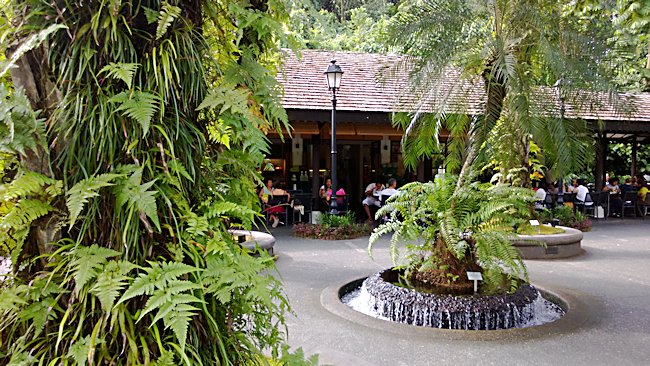 As you might have guessed there are lots of palms trees. What is unusual is that they form part of a water feature. Each one has cascading water set around its roots. The lush tropical trees, welcome shade from the hot Singapore Sun, and the cooling sound of running water is a wonderful backdrop to have a bite to eat and drink at the visitor centre's restaurant.
Nearby is one of the great features of Singapore's temple garden. They have constructed a large cascading waterfall goes into a deep plunge pool. It looks very pretty with some well chosen planting around the side of the pool and up the cliff face.
Although Singapore is set in the tropics, which are hot, humid and wet. The staff at Singapore Telecom Gardens has been able to recreate a desert landscape complete with cactus ranging in height from giants to small succulents. .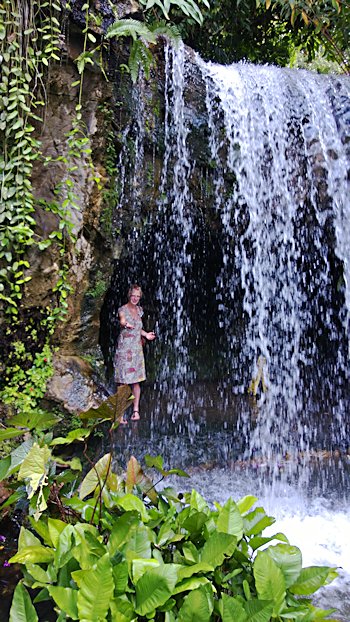 What is intriguing about the design is the ability to be able to walk behind the waterfall by using an artificial cave. It provide you with a rare opportunity to look out in to the world from the wrong side of the waterfall. The odd splash of water over your clothing is very welcome in the hot tropical heat.
As you head towards the southern gateway and the exit, make sure you visit the bonsai gardens. Walk along the side of Swan Lake and see how many different types of waterfowl, you can spot. Try and bring some bread with you so you can have fun feeding them.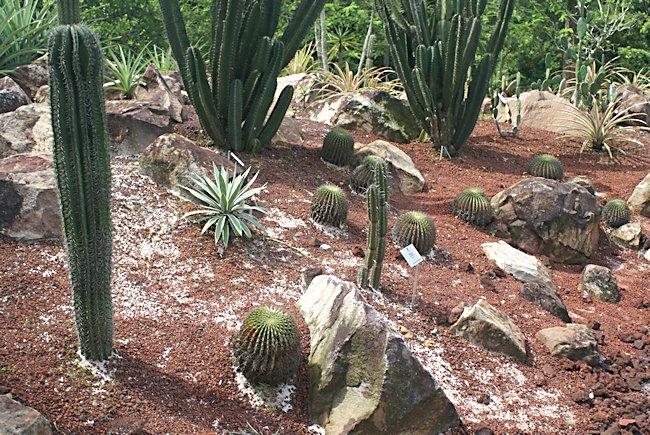 Travel books