Arab Street Singapore Muslim Quarter
The Arab street area of Singapore is full of North African and Arabian Muslim boutique shops. If you want to buy a Persian rug, this is the place to go. There are hundreds of designs to choose from sourced in Pakistan, Afghanistan, India and Iran.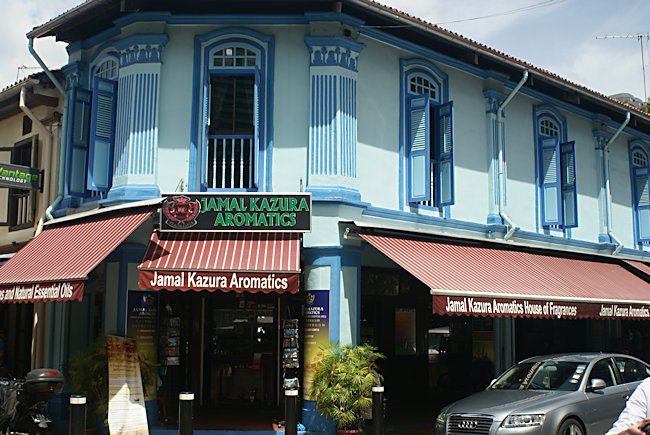 The area is more refined than Little India it is still as colourful. The old colonial architectural style shop houses have shuttered windows on the second floor whilst the bottom there is a colonnade at the front of the shop, which provides shelter from the monsoon rain and shade from the tropical sun.
Each shop seems to be painted in a totally different colour scheme to its neighbour. The bright colours hide the peeling paint and plaster work of these old buildings. The area is charming. It is always full of locals shopping or going to the mosque prayers. It has a vibrancy. Cafe culture is big in this area of Singapore. Find a coffee shop that you like the look of, find a table outside, order a drink and something to eat, then just people watch.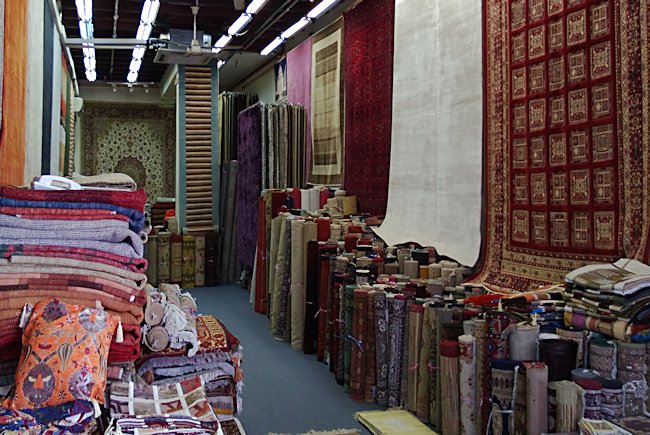 The Arab Street area was traditionally a textile district. Many of the big merchants could be found on Jalan Sultan Road, smaller shops opened all over the area to sell their wares to the passing public. It is a good place to shop for cool cotton shirts and dresses.
If you like wearing shawls , this is the place to find what you want at a very good price. Many of the wholesale textile businesses import European fabrics in Singapore. Many local fashion designers by their fabrics for the next creation from these companies. They do not just look for European material but also traditional silks and batik cloths. .
A number of shops specialise in selling leather products like belts, handbags, wallets and shoes. You will also see many shops selling caneware boxes, bins, lampshades and baskets. The road that runs to the south of Arab street but parallel with it is called Haji lane. This has a very different feel to the of the Arab quarter. It is more modern and trendy, full of designer boutique shops.
Travel books