Chiang Mai's Wat Chedi Luang Temple complex
To the west of the huge central Chedi is a viharn sermon hall with a reclining Buddha and the Sangkhachai Buddha. If you come at just the right time during the day you may get to go and hear the monks chant.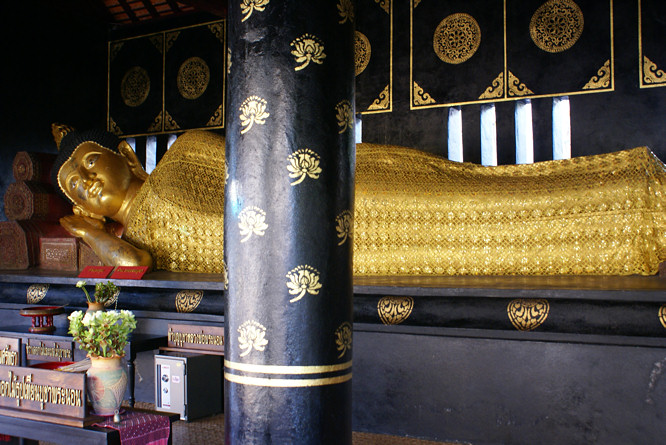 Remember while inside a wat you must take your shoes off, sit or kneel down, and act respectfully. Also remember to never point your feet bottoms at anything or anyone. Listening to the monks chant is a great cultural experience.
When you pass through the gates the first building you will see, is the large viharn sermon hall which was built in 1928. Have a look inside, it is quite beautiful. There are round columns with bell shaped bases and a high red ceiling inside. The standing Buddha image inside is known as the Phra Chao Attarot, and dates back to King Saen Muang Ma 1385-1401. Also seated in front of the alter were a few more wax statues of deeply venerated old monks from many years ago.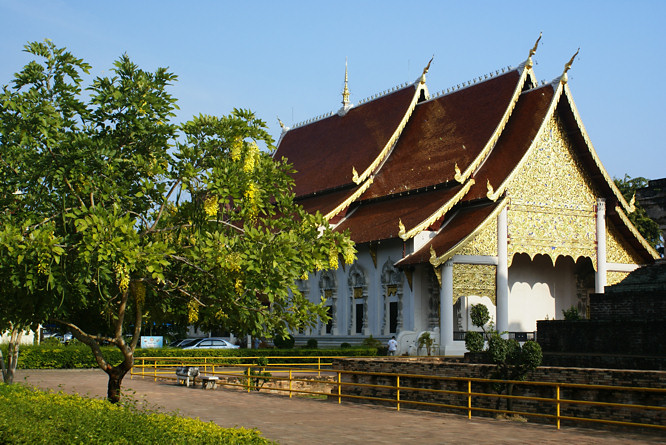 Wat Chedi Luang is on Prapokklao Road which runs roughly through the north-south center line of the old city, from Changpuak Gate to Chaing Mai Gate. The temple is just a short walk south of the intersection with the main east-west Ratchadamnoen Road. On the 4th of June 1990 the Thailand Government allocated a budget of 35,000,000 baht through the fine arts department for the restoration of the ruined pagoda chedi. The work was finished in December 30 1992. The restoration work was designed to stabilize the pagoda and to prevent any more deterioration not to restore it to its original state.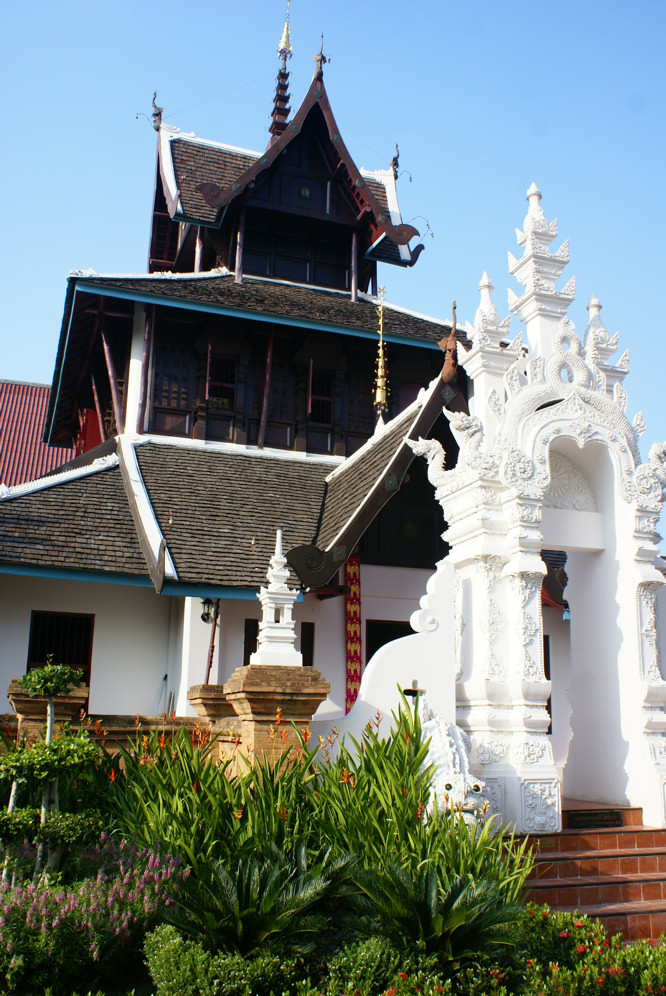 Travel books