Riga St. John's church, Latvia
St. John's church was built in the Dominican monastery after 1234, first intended as a chapel. After expulsion of the Dominicans in the period of Reformation, the building was privately owned. It was used as a furniture workshop and later as a weapon arsenal.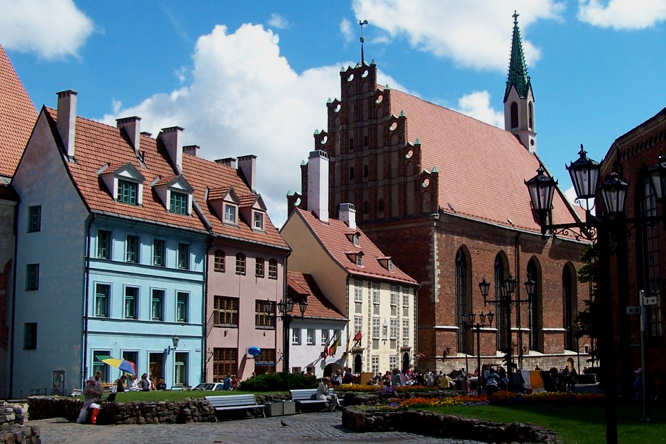 In 1582 it became a part of the Latvian parish. In 1587-89 the eastern part of the altar was added. In the 15th century two monks were immured here of their own free will. Only a small window in the wall to pass them food and drinks was left. The spot where the monks were walled up, and subsequently buried, can be easily seen today, marked by a cruciform barred aperture in the wall.
Riga Pulvertornis - The Powder Tower
Address: Smilsu iela 20 The Powder Tower, built in the beginning of the 14th century, is the only tower of the city's old fortification system that's still standing. The original tower was ruined by Swedish troops in 1621, and rebuilt thirty years later. (Damn those Swedes)
The Powder Tower got its present name in the 17th century, when it was used to store gunpowder and cannonballs - and there are still 9 cannonballs embedded in the 2,5 m thick walls, remnants of battles with Russia. (I think I spotted 7-8 of them;o) The tower is situated in the north-eastern part of the Old Town, just across the road from Bastion Hill, and it is now part of the Latvian War Museum.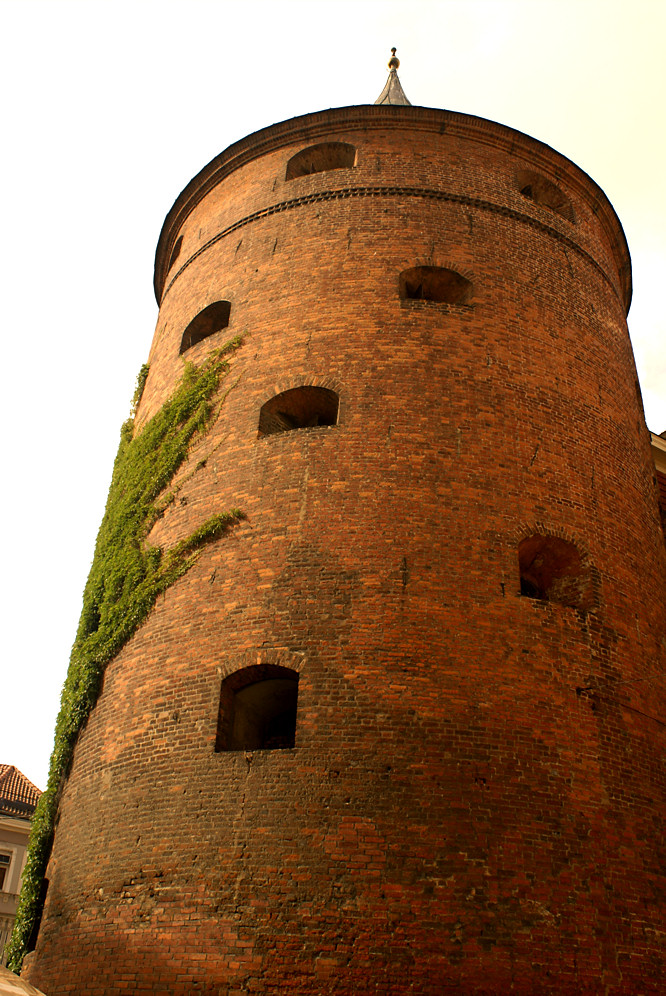 Travel books