Elephant Orphanage Nairobi Kenya
There are two places you must visit just outside Nairobi. One is the Giraffe Centre in the suburb of Langata, and the other is the David Sheldrick Wildlife Trust Elephant and Rhino orphanage made famous by the BBC's Elephant Diary TV series.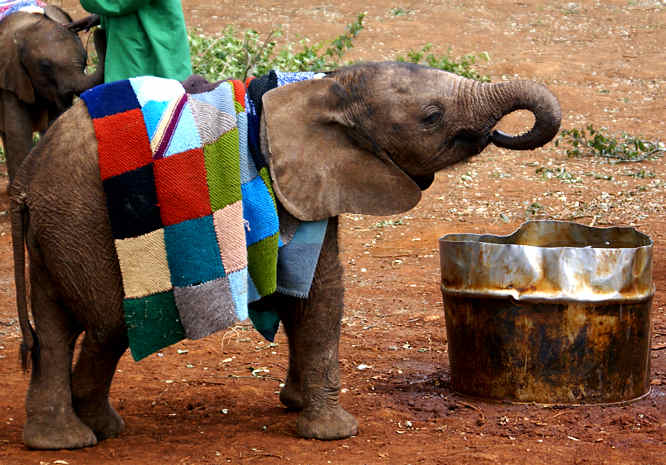 You really need a good 4x4 as the road up the hill to the Elephant orphanage is long and full of deep pot holes. It is only open of one hour between 11-12 noon. It takes time to get there so give yourself a good hour to drive from Nairobi. The entrance fee is about 300 Kenyan shillings but you can give more.
The trust looks after baby elephants and Rhinos whose mothers have been killed by poachers. They are adorable. When they are very young they are given a blanket to wear over their backs to prevent them getting pneumonia. They stay at the orphanage for about two years and when ready are moved to the older orphan herd in Tsavo National Park (pronounced 'Sarvo') where they are gradually rehabilitated back into the wild elephant community.
This transition is made at the elephant's own pace and in their own time. Some of the ex-orphans living free in the bush have now had wild born young which they have brought back to show the staff.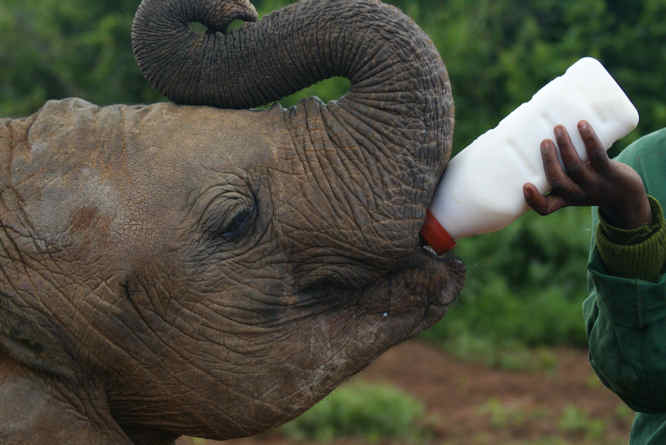 Travel books