Amboseli National Park and Kilimanjaro Kenya
I chose to go to Amboseli National Park instead of the more popular Masai Mara National Park because it was home to over 24 herds of Elephants and for the magnificent backdrop of Mount Kilimanjaro. It was the right choice. I love getting up close and watching wild elephants.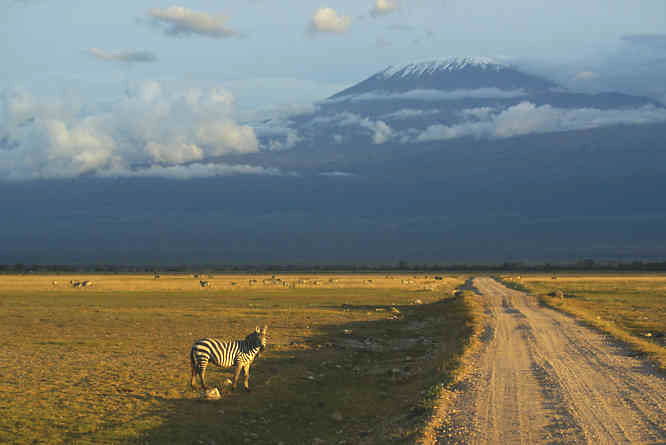 The Masai Mara National Park is not as majestic. We were also travelling outside the main migration period of July to October so the great herds that visit Masai Mara National Park during those months were back south in Tanzania.
Kilimanjaro is a huge volcano. It is the tallest mountain in Africa. If you have an extra week you can trek up to the summit as part of an organised group. You have to be fit and able to fight off altitude sickness. The best time to take photographs of Kilimanjaro is in the morning and evening through breaks in the cloud.
The clouds build up during the heat of the day and often obscure this great mountain. We were lucky to see snow on the top as there had been a recent storm. Kilimanjaro's glaciers are shrinking due to Global Warming and soon will have disappeared. In the dry season you only see traces of white on the summit.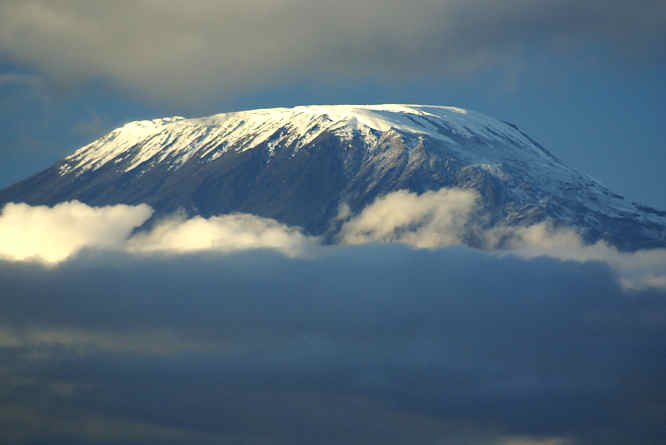 Travel books