Barcelona Gaudi's Casa Mila, La Pedrera
On any holiday or city break trip to Barcelona, Spain you must also visit to this amazing Gaudi designed building Casa Mila in English the 'House of Mila'. It is an apartment block with a very unusual roof.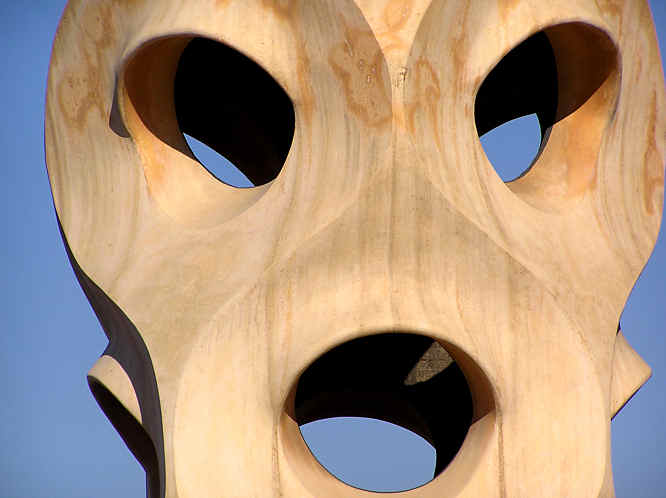 Again like some of Gaudi's other buildings it was designed with a lack of straight lines to emulate nature. The Casa Mila is famous for not having a straight edge. The entrance fee will let you take a tour of some of the rooms that have been preserved in the early 1900's original decor and the roof.
But the highlight is definitely the roof. I spent more than an hour there. The 'sentinel' chimneys are very photogenic. Try to go there at the end of the day. Plan a visit to an hour before sunset so that you can take pictures and then to sit and enjoy the sun setting.
The Barcelona industrialist Pere Mila and his wife Commissioned the building Casa Mila to be built by Gaudi between 1906 and 1910. It is also called 'the Quarry', La Pedrera a name it gets from its rippling gray stone facade. The wavelike pattern of the stone facade is highlighted by the wrought iron balconies. Each Gaudi balcony is different from the others.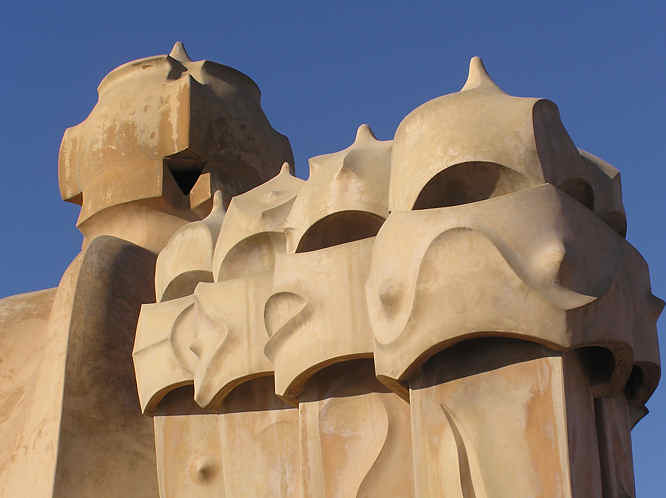 The Casa Mila was left to fall apart, but UNESCO declared it a World Heritage Site in 1984 and the Caixa de Catalunya (a big bank in this region of Spain) bought the building in 1986. After 10 years of restoration, it was finally opened to the public in 1996. It has quickly developed into one of the most important Gaudi cultural places in Barcelona. It is on 92 Passeig de Gracia. The nearest Metro stations are Passeig de Gracia or Diagonal on the Metro lines L3, L5. The building is on a fashionable boulevard lined with small cafes and restaurants. Hotels and other accommodation are everywhere.
Travel books