Railway Dinning Car in the Heritance Tea Factory Hotel
In 1950 the small Udapussellawa narrow-gauge railway, that used to carry the picked and processed tea down to the Auction Rooms in Sri Lanka's capital Colombo, closed. The roads had improved and the steam railway lost its battle against the quicker and more economic lorry.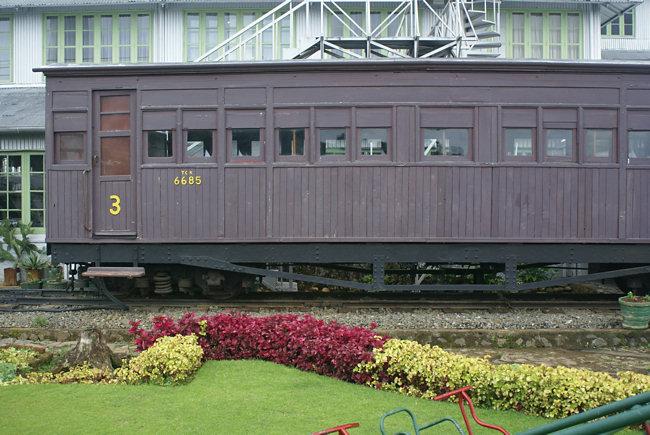 View of the outside of the Heritance Tea Factory Hotel Railway Dinning Car
One of the old TCK 6685 third class railway coaches was rescued by the owners of the Heritance Tea Factory Hotel and turned into a high class restaurant.
Most guests use the buffet in the main dinning room but if you want a more unusual and intimate eating experience then book a seat. It prides itself on being the only railway buffet car that serves food at an altitude of 6,850ft in the world.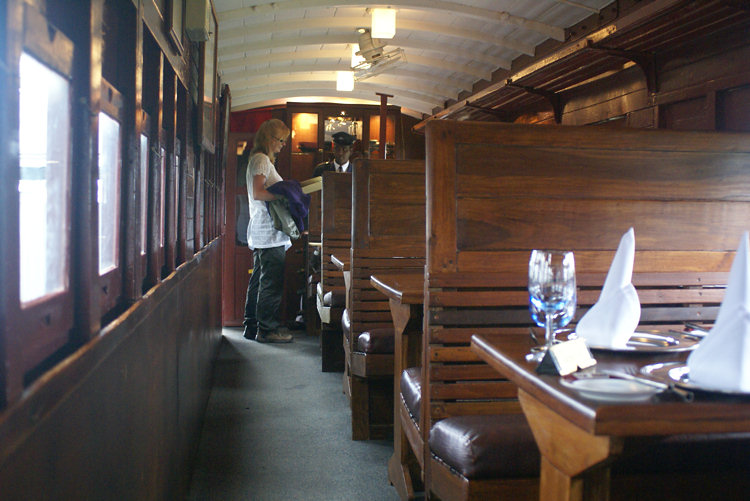 Inside the Heritance Tea Factory Hotel Railway Dinning Car
There are only places for 16 guests per night so as soon as you arrive make a reservation. This unique dining venue offers a six course meal. It is not cheap. The staff dress as railway employees. Oh yes just in case you thought you would get a steam train journey as well, I am sorry to say it is a static coach. The rest of the track was removed back in the 1950's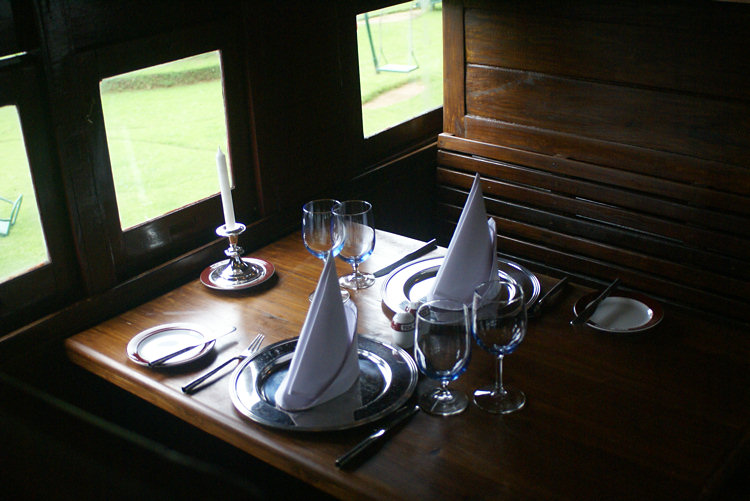 Table setting at the Heritance Tea Factory Hotel Railway Dinning Car
Travel books