Inside the Old Heritance Tea Factory
The developers have kept as much of the old tea factory structure and machinery as possible. It has been beautifully preserved. As you come into the main entrance you notice the red and green painted iron work girders of the central shaft that goes up through all the floors.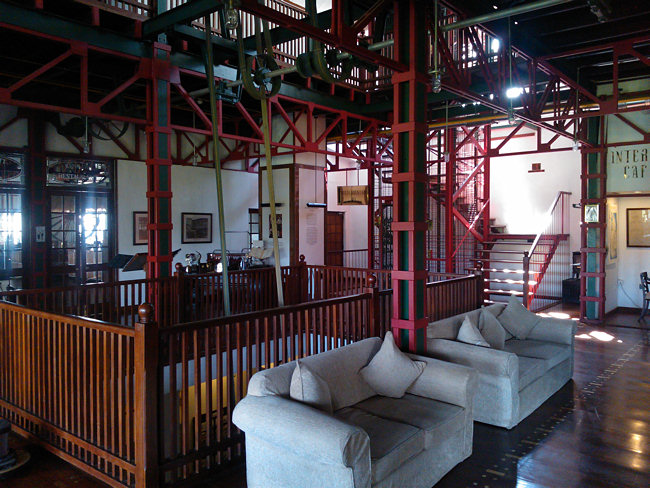 Inside the Heritance Tea Factory Hotel Kandapola
It provided the power for every floor's machinery in the days of tea production. The engine was in the basement. It drove circular leather bands around different wheels. The power was transferred to drive shafts. You can still see part of this engineering system today.
The engine still works although it has been converted to quieter electricity. Polished wood is used extensively throughout the hotel. It gives a charming colonial period feeling to the complex. There are lots of comfortable arm chairs to relax in.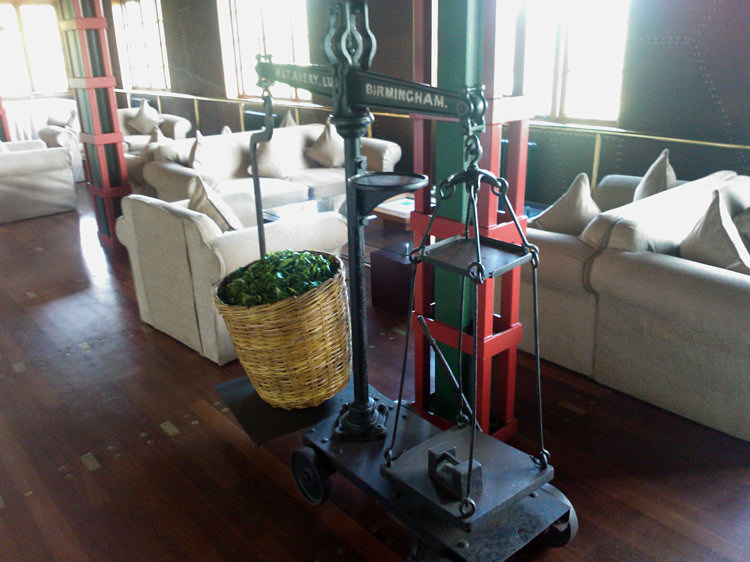 Old tea scales in the Inside the Heritance Tea Factory Hotel Nuwara Eliya in Sri Lanka
There are lots of old photographs on the wall that show what the plantation and the tea factory was like in days gone past. The tea process is explained as well as how the tea was exported. The front desk will arrange guided walks through the workers village and the rolling hills of tea bushes.
This is not for those who have problems walking up hill. You need stout shoes. You can also go horse riding and on a tour around the small working plantation tea factory. The most popular experience is to spend a morning with the tea pickers up in the hills being taught how to pick tea.
As you walk around the lobby you will come across artefacts from the Heritance Tea Factory Hotel's industrial past like these scales that were used to weigh the tea pickers baskets. At the top of the stairwell shaft you will see giant fans. They still work and are turned on every day. They were used to help with the drying process of the tea.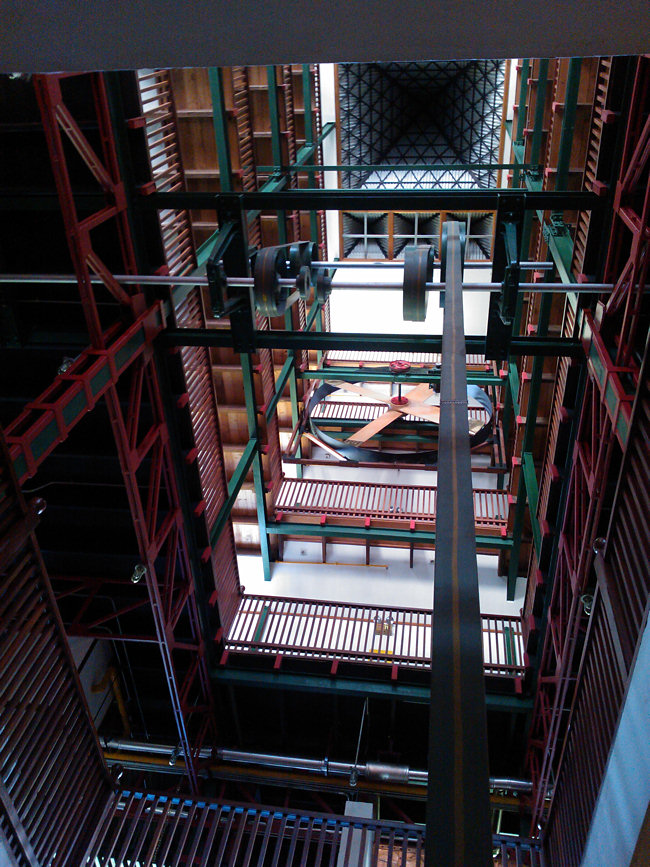 Old power wheels inside the Inside the Heritance Tea Factory Hotel Nuwara Eliya in Sri Lanka
Travel books