Heritance Tea Factory Hotel Kandapola Nuwara Eliya
If you are looking for somewhere to stay in Nuwara Eliya then this is it. Yes I know it is a bit expensive compared with some of the other local hotels but this is worth saving up some extra money for.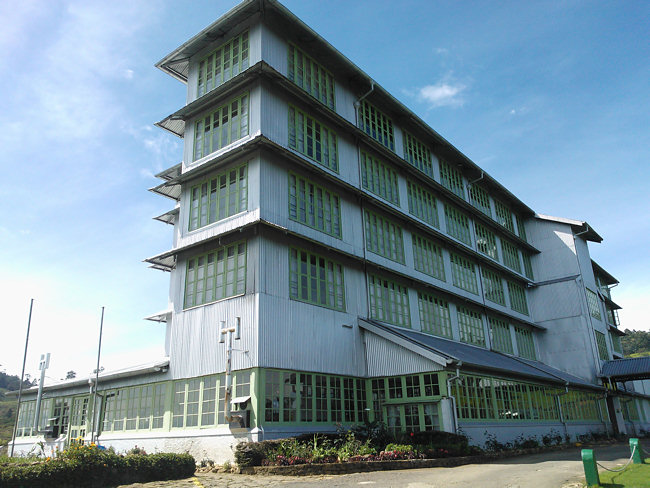 Outside of the five star luxury Heritance Tea Factory Hotel Kandapola Nuwara Eliya
Just imaging waking up in a hotel bedroom where all you can see are rolling hills covered in tea plantations. It is wonderful. it is not in the town centre. It is about seven miles outside in the country, on top of a hill, near the village of Kandapola
The Heritance Tea Factory Hotel was built in the mid 1930's and at the time was thought to be state of the art. It used a new oil fired engine rather than a steam engine to drive the pulleys and flywheels that powered the fans and other tea processing machinery. It belonged to the Hethersett Tea Plantation. It closed in 1973 because new technology made it redundant.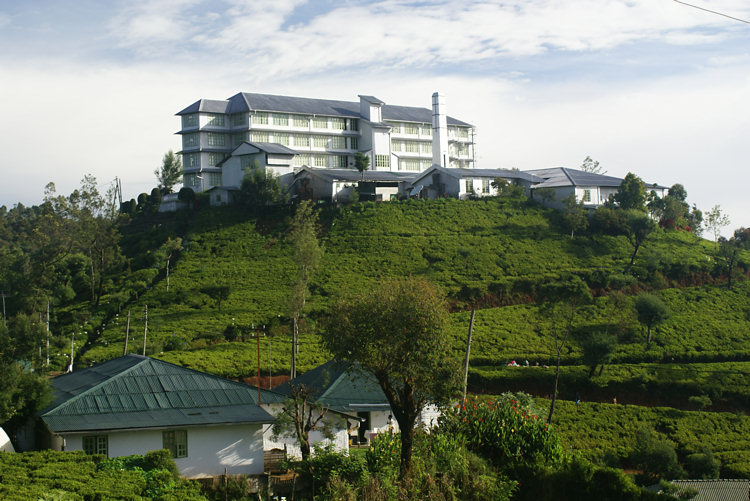 The Heritance Tea Factory Hotel Kandapola Nuwara Eliya is surrounded by tea plantations
One of the Directors of the successful Sri Lankan firm Aitken Spence PLC was travelling near Nuwara Eliya when he saw the old shell of the factory on top of the hill in the mist surrounded by tea fields. The company was looking at diversifying and had started to develop its involvement in the Travel and Tourist sector.
In 1992 a plan was made to transform the old empty Tea Factory into a luxury hotel. Much of the old building was kept. The renovation work was very sympathetic to the Architectural style of this industrial building. No major extensions or alterations were made to the exterior. Four years later the hotel was opened in 1996. This is one of the rare hotels that has become a tourist destination in its own right.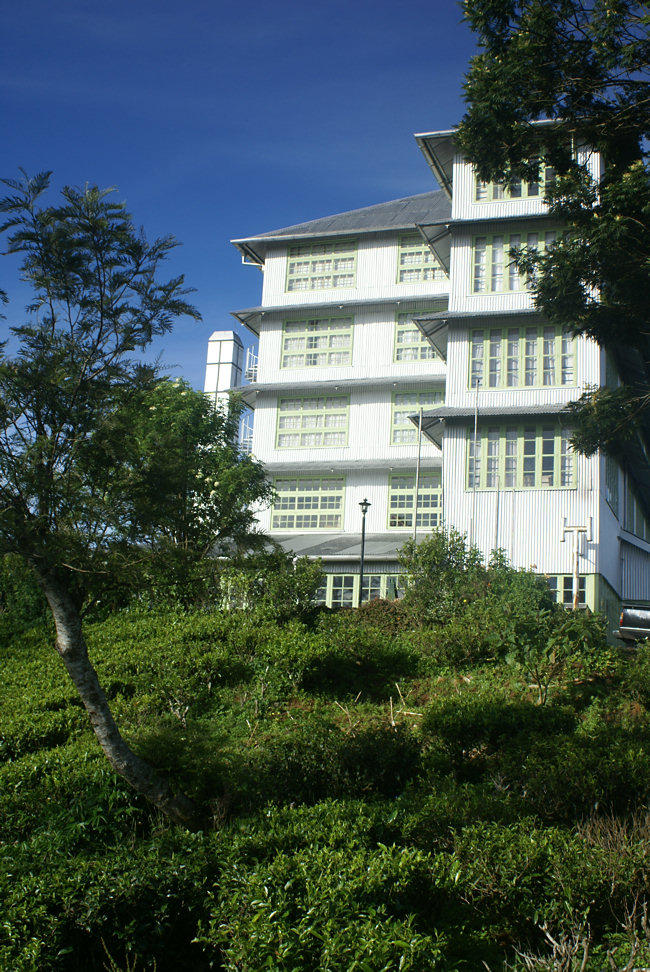 Tea bushes infornt of the Heritance Tea Factory Hotel Kandapola Nuwara Eliya
Travel books