Kandy to Nuwara Eliya Journey Tea Plantations
The A5 main road in Sri Lanka that runs between Kandy in the foothills and Nuwara Eliya in the mountains is very well maintained. There are hardly any pot holes. It is all tarmacked. Sri Lanka's infrastructure is so much more advanced that places in Africa like Kenya.
Kandy to Nuwara Eliya Journey Tea Fields in Sri Lanka
As you ride along the road you may find local children staring at the funny looking tourists. Give them a friendly wave. It is lovely to see the shocked reaction, the big smile break out on their faces and them vigorously waving back.
As the road gets higher and higher you will notice a change in the vegetation. The thick tropical jungle tree cover thins out and soon you will see tea plantations by the side of the road. In some areas the edges of the fields are protected from the roadside pollution by lemon grass plants of attractive flowering plants. Ask your driver to stop so you can take some photos. Give him a good tip if he is obliging.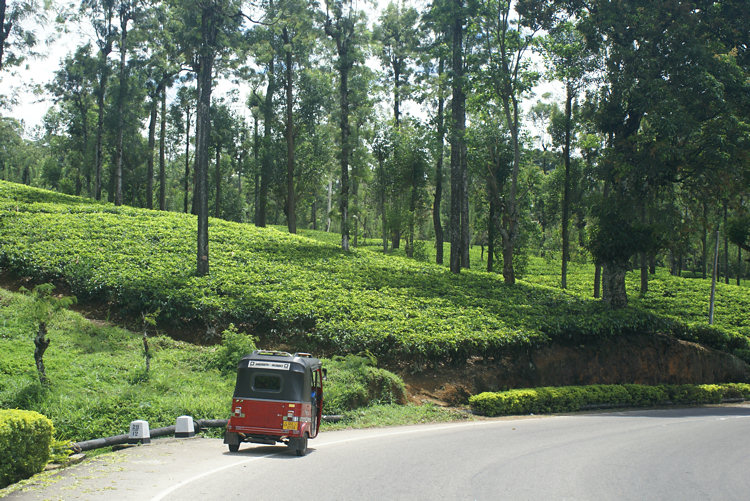 Take a Tuk-tuk to really experience the countryside of Sri Lanka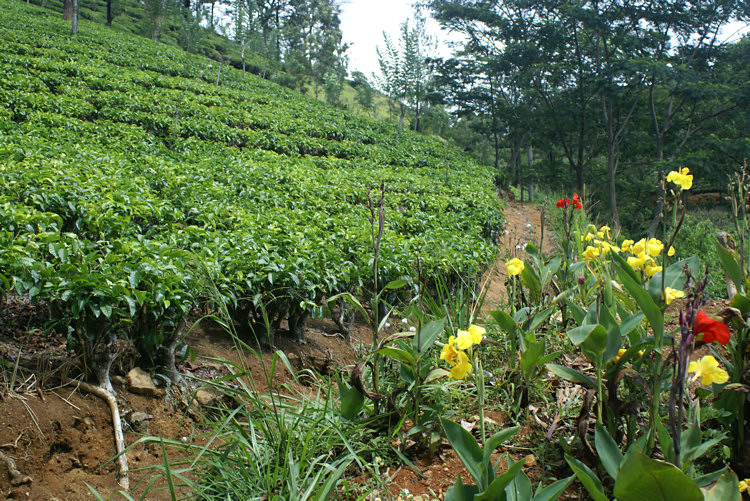 Ceylon tea plantations in Sri Lanka are edged with pretty flowers
Travel books