The Galle Sunset is best viewed from Rampart Street
Plan your day of site seeing in Galle Fort, Sri Lanka, so that you end up in Rampart street on the western side of the peninsula. This is the best side of the city to view the magnificent sun sets over the Indian Ocean. That is providing the weather is okay for you during your visit.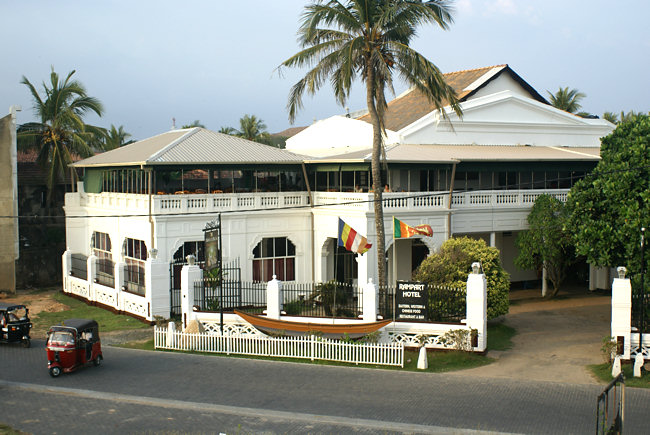 Galle Sunset is best viewed from Rampart Hotel in Rampart Street - Sri Lanka
Rampart Hotel
We found the upper floor dining room of the Rampart hotel the the best place to sit and enjoy the natural wonder of an Indian Ocean sunset. The food is okay and they sell good local Sri Lankan beer called Lion Beer. You don't have to have a large meal. If you want just order a snack with some drinks.
Make sure you get there early so you find a good seat near the windows facing the west. Take a book or some post cards to write whilst you wait for the sunset. Because of its elevated location there is often a cooling sea breeze gently blowing through the restaurant. It is located at 31 Rampart Street.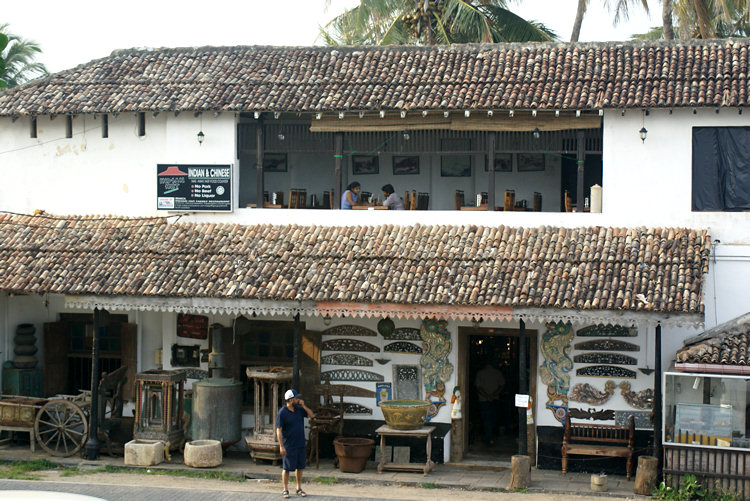 Galle Sunset is can be viewed from Indian Hut in Rampart Street - Sri Lanka
Rampart Street in Galle Fort
There are a number of other restaurants, hotels, cafes and bead and breakfast accommodation along Rampart Street in Galle Fort. Some have built extensions on top of their roves to facilitate tourist to Sri Lanka desire to watch the Indian Ocean Sunset in comfort. The best venue is still the Rampart Hotel restaurant but if it is suddenly full because of a couple of coach tours arriving before you, do not despair. Walk down the street and try out one of the other smaller establishments.
The Galle Sunset can be viewed from Hotel and B&B accomidation along Rampart Street
Travel books