The Fort Printers Hotel in Galle
There are many charming boutique and grand colonial style hotels in Galle Fort in southern Sri Lanka. Yes they cost more but if you can afford it once on your Sri Lanka trip then splash out on room in a place like the Galle Fort Printers Hotel.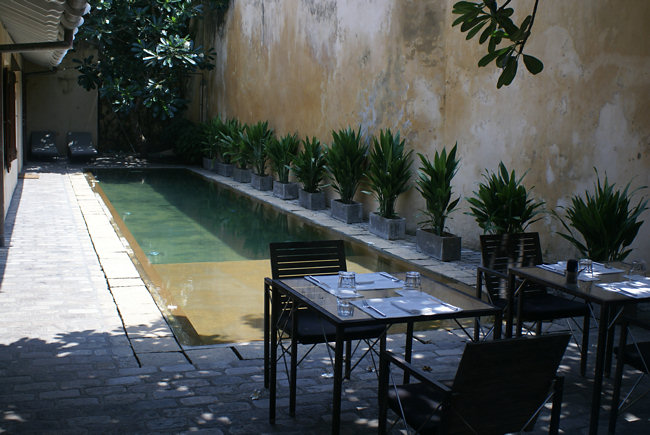 The small courtyard pool in The Fort Printers Hotel in Galle Sri Lanka
It only has five rooms but they are like no other rooms you have stayed in before. You have to book a long way in advance to secure a bed as they go very quickly. It was very romantic. The rooms have unique names like 'The Headmasters room' that echo past eras when the printers was used as a school. It has been wonderfully restored.
There is a lot of original dark wood used in the new build that hits of colonial days gone by. In the court yard there is a small pool that helps cool you down and is a great escape from the afternoon heat.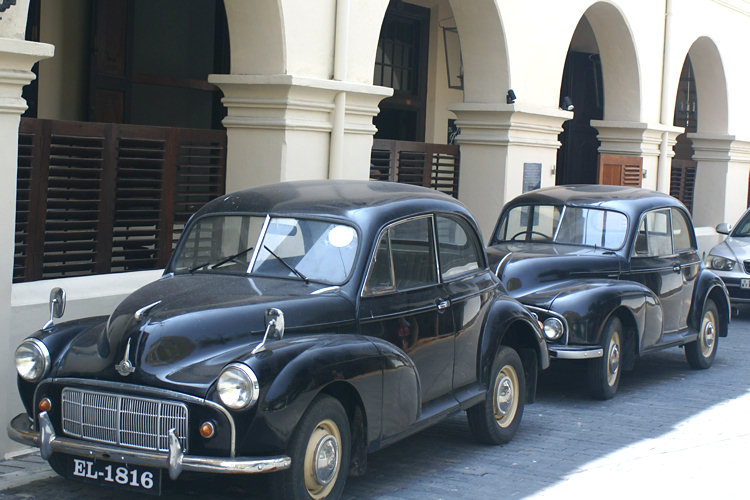 Morris Minor Classic cars outside The Fort Printers Hotel in Galle Sri Lanka
It was built in the 1700s by the Dutch as a mansion. The five rooms in this small hotel are all large and wonderfully decorated in a minimalist colonially style in keeping with the building. The rooms are upstairs and connected by an long wide wooden floored corridor. The corridor windows have wooden shutters to keep it cool in the afternoon heat. There are comfortable arm chairs under ceiling fans where you can sit, read, or just take in the view and chatter from the street.
They have Wifi so you can catch up on all your e-mails and upload photos. The hotel has kept a number of items from when the building was used as the Galle Fort Printers. By the front door you will see a restored printing press that used to be used in the 1930s. Outside they have a line of old black Morris Minor classic cars to add to the atmosphere. http://www.thefortprinters.com/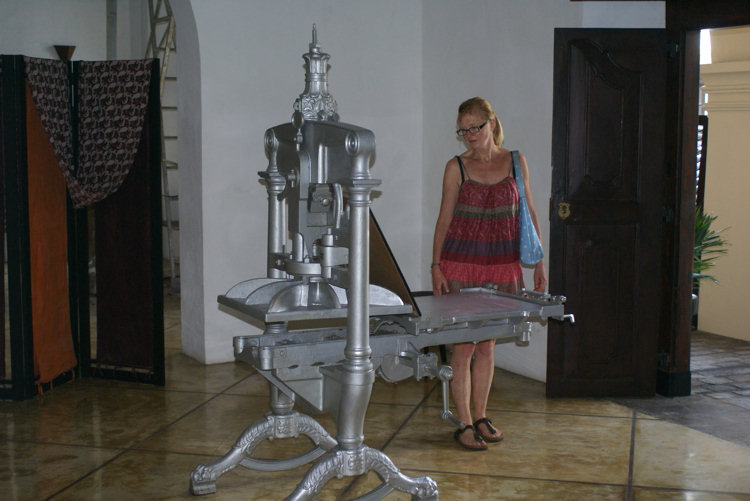 The Fort Printers Hotel in Galle Sri Lanka printing press
Travel books