The Old Dutch Governor's House in Sri Lanka
What is now the high class 5-star attractive colonial style Amangalle Hotel used to be the Dutch Governor of Sri Lanka's official residence in Galle. It is the oldest surviving hotel in Sri Lanka.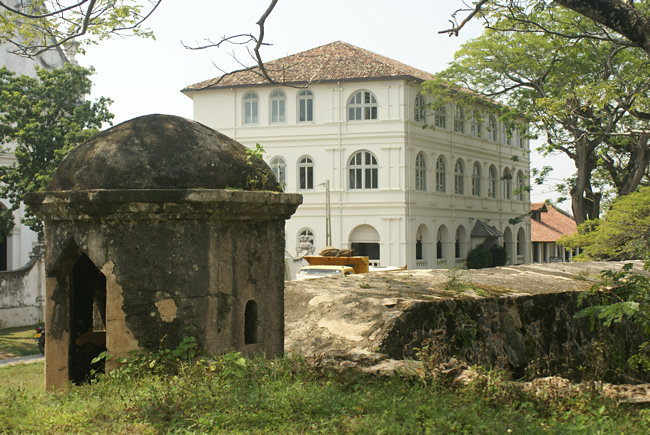 Old Dutch Governors House in Sri Lanka
Building started in 1684 but completed in its present form in 1715. It was turned into a garrison headquarters building for the British Army, This elegant building later became an inn for merchants and Army officers.
It was called the Oriental Hotel up until 1865. After a face lift the hotel was renamed as the New Oriental Hotel when it opened for business in 1899. 1st Class passengers on the P&O cruise liners would stay in this charming hotel which still retains its Colonial era charm.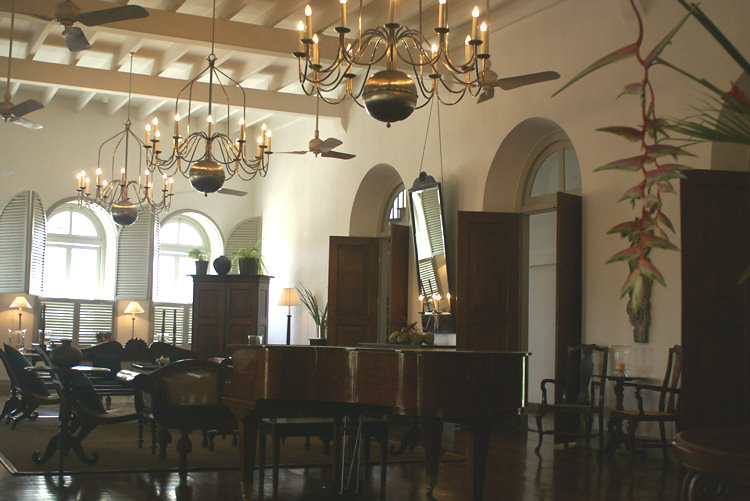 Old Dutch Governors House Interior in Sri Lanka
It is an ideal place to order a drink under a roof fan and cool down. Try a Gin and Tonic in the public lounge that is known as the Zaal, Dutch for the 'Great hall'. It has high ceilings from which hang large candelabra style lights. The dark brown furniture and large doors form a pleasingly contrast with the cream coloured walls.
You can sit inside or on the veranda. We ordered an alcoholic coconut cocktail. It came in an amusing coconut container shaped like a pig. You never know who you will start chatting to over a long drink as you watch the world go by. Celebrities diplomats and plantation owners often stay at the Amangalle Hotel.
Travel books