The Old Dutch Hospital Building in Court Square Galle
Inside Galle Fort's ancient walls is Court Square opposite the Magistrates court near the Old Dutch Hospital building with its double levels of colanades.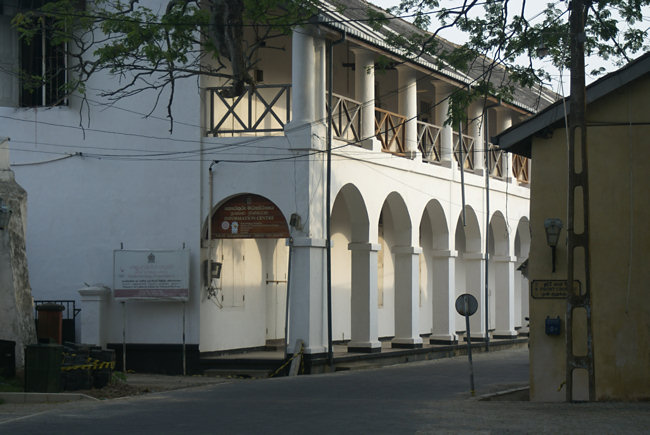 The Old Dutch Hospital just off Court Square in Galle Sri Lanka
As you come out of the large sandstone coloured Old Dutch Warehouse that now houses the National Maritime Museum turn left. Head down Queen Street, past the Old Portuguese entrance Gate until you come to a large open space with a huge weeping tree.
This is Court Square, so called because it is in front of Galle's Magistrates Court Building. Under the branches of the tree is a small covered market building to help keep the traders stalls dry in the wet season. It has four white columns in each corner which support a pyramidal clay tile roof in the old colonial Dutch style.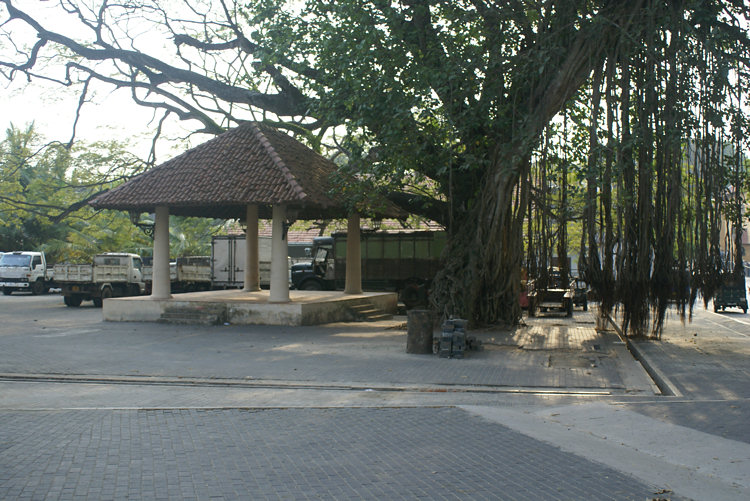 Court Square covered market in Galle southern Sri Lanka
In the south east corner of Court Square you can see a large white two level Dutch colonial building that has a double colonnaded street frontage and extended protective roof. This is the Old Dutch Hospital Building. It was saved from collapse buy funding from the World Monument Fund, American Express and ICOMOS. On the other side of the road is the Police Crime Investigation unit and the Galle Tourist Police office.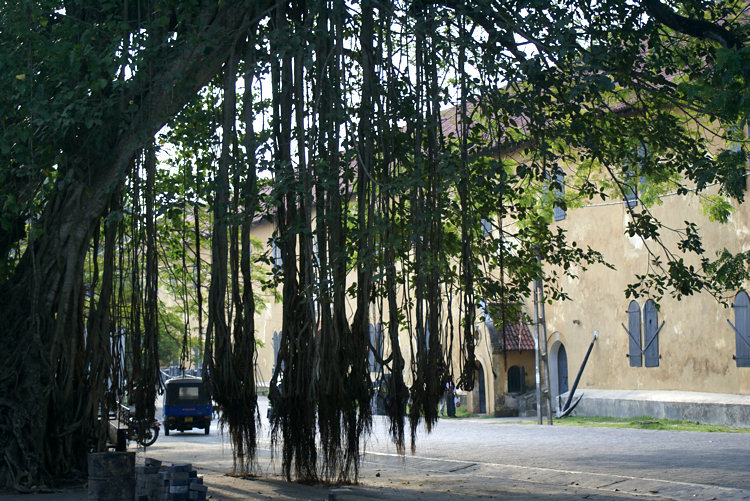 Court Square big trees near the Maritime Museum in Galle Sri Lanka
Travel books