Dutch East India Company VOC HQ in Sri Lanka
The Governor of the Dutch East India Company VOC had a headquarters building built in Galle, Sri Lanka in 1684. It is the white building opposite the large yellow sandstone warehouse that now is the home of the National Maritime Museum.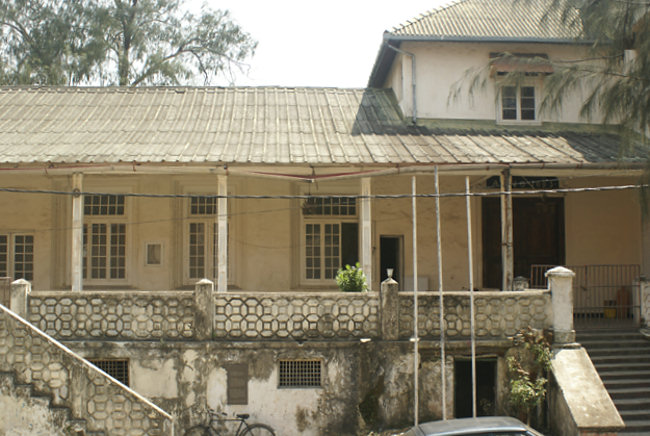 Galle Dutch East India Company Headquarters VOC
There is a raised patio platform area on the first floor. This is where the Governor's personal guard would parade for the raising and lowering of the flag ceremony each day. It would also be used as a viewing stage to observe passing troops on parade.
The Dutch East India Company VOC established a regional trading network with the ancient port of Galle in Sri Lanka at the centre. Ships would sail along the west and east coasts of India collecting precious goods that could be sold in Europe at huge profits.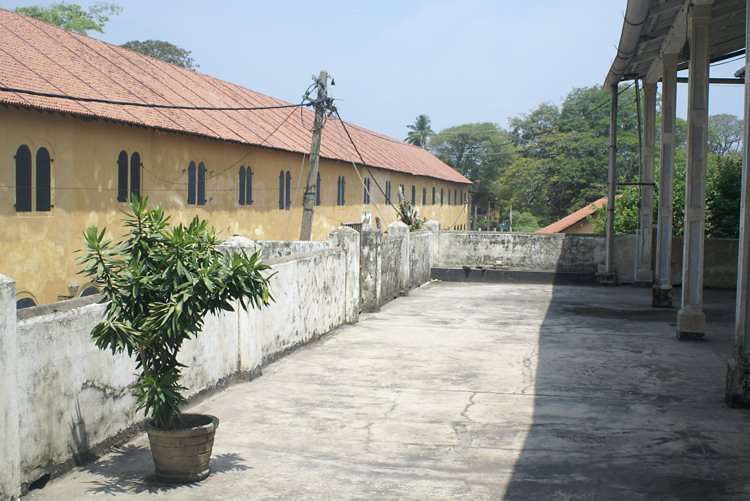 Galle Dutch East India Company Headquarters VOC parade square
They would also call at the southern Arabian ports as well. Once full these local ships would bring their goods back to Galle and place them in warehouses to wait for the annual favourable wind conditions that would allow for the larger Dutch armed merchant men to sail back to Holland
Pepper, Cinnamon and nutmeg where the prized spices that provided quick profits. Later more diverse spiced and commodities were shipped back to Europe like cloves, cardamom, coffee, sugar, gems, ivory, sappanwood, mace and tea.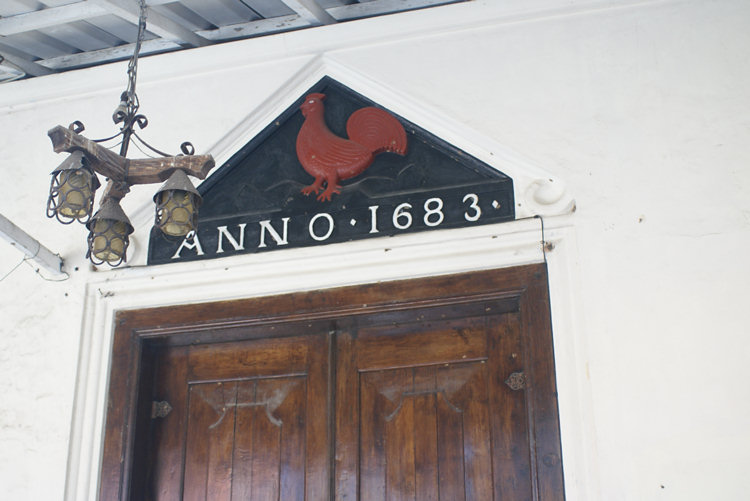 Galle Dutch East India Company Headquarters VOC red cock door 1683
Travel books