Singapore's Little India's back streets
Many visitors to Singapore's Little India area only walk down the main street. They failed to explore the backstreets. They miss out on some hidden gems.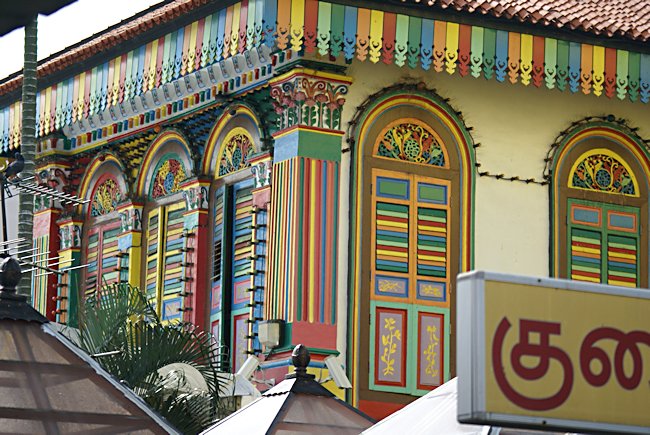 They miss out on some hidden gems. One of these is the brightly painted house of Tan Teng Niah and the small hawker food court in front of it. Walk up the side road calledBelilios lane at the southern end of serangoon road. Do not turn right when the road turns right. Keep going straight heading towards Chander road.
A Chinese merchant called Tan Teng Niah owned a confectionery business as well as other small shops. The area of Little India at the time was dominated by cattle and textile traders. He was in a minority, but he clearly found his niche and prospered. With his profits he built an elegant merchants house off the main road.
It was built in 1900. It had eight rooms and this villa was a hybrid of European and southern Chinese architectural styles. It was restored in the 1980s. On both sides of the house carriage gates led the visitor into a courtyard. Unfortunately, the gates no longer exist.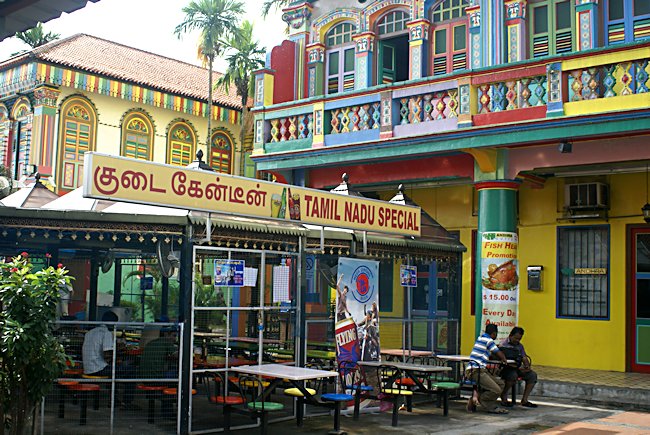 The second story overhangs the first creating a space resembling a '5 foot way'. This is a colloquial term used to refer to the sheltered walkways of colonial era shop houses. They were designed to provide cover from the monsoon rains and the burning heat of the sun.
At the entrance was a richly carved pintu pagar in the form of decorative swinging doors that used to open into a living room, covered wall-to-wall with calligraphy scrolls. Above the entrance hung a gilded engraved nameplate with the inscription that translated into 'elegant pine'. The pine symbolises endurance and it is believed that it refers to the merchant's wife, for whom the villa was built.
Buy a call drink or some food at one of the local traders stalls and sit down in the courtyard. Spend some time just looking at the buildings that surround you. They come to life because they have been brightly painted in contrast, in colours. Some will find this garish, but I find it enchanting and full of character. It brings older drab buildings to life. How can you be unhappy when there is so much colour around you..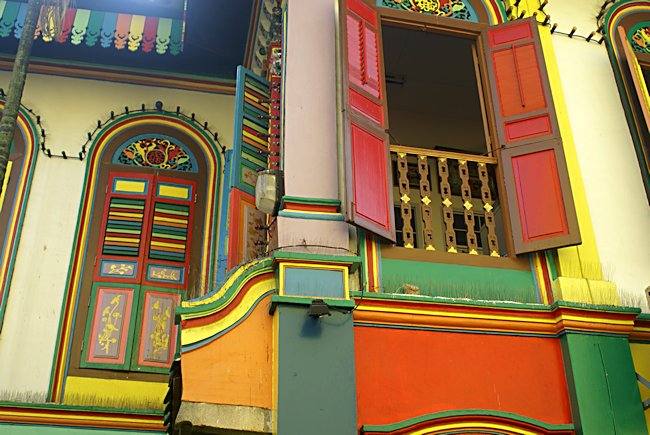 Travel books