Cloud Forest Dome Waterfalls in Singapore
giant waterfall cascades down the side of the artificial mountain built inside Singapore's Cloud Forest glass greenhouse in the Gardens by the Bay complex.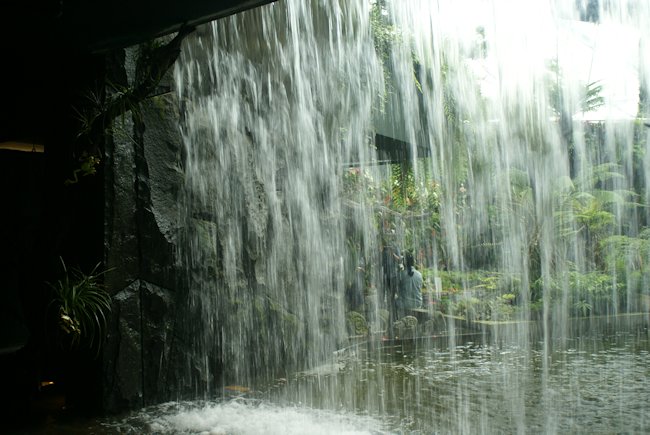 It is designed to add humidity to the cool high altitude tropical atmosphere inside the glass the dome. This enables tender and sensitive plants to be grown on the side of the structure. It imitates many of the waterfalls found in limestone mountains areas you the equator.
At different heights along the outside of the structure additional waterfalls add to the weight of water crashing down to the plunge pool. You can view the top of the waterfall as you exit the internal lift at the area called the top of the world. To many local Singaporeans, the sight of these wonderful waterfalls is a new experience as none are present in the landscape of Singapore.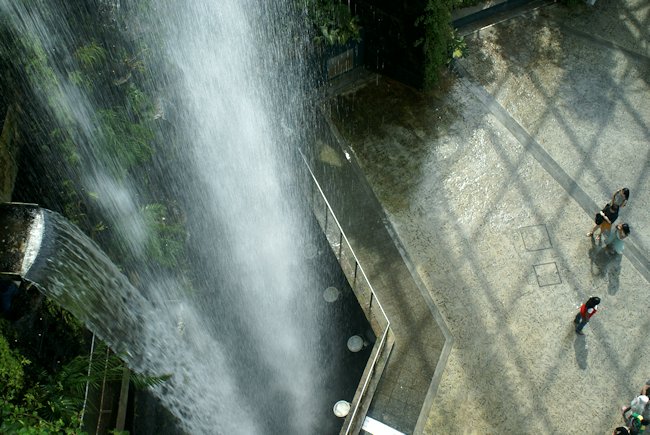 As you make your way down the artificial mountain by the external skywalk ways and also the interior tunnels you can view the waterfalls from all angles. This also includes from behind it. The designers have made windows in the outside fabric of the mountainside so you can experience the crashing water at close quarters.
At the base of the mountain, in the foothills, there are a number of ponds and artificial rivers. many of them have smaller waterfalls surrounded by aquatic plants. The fun the garden designers have included some statues represent crocodiles.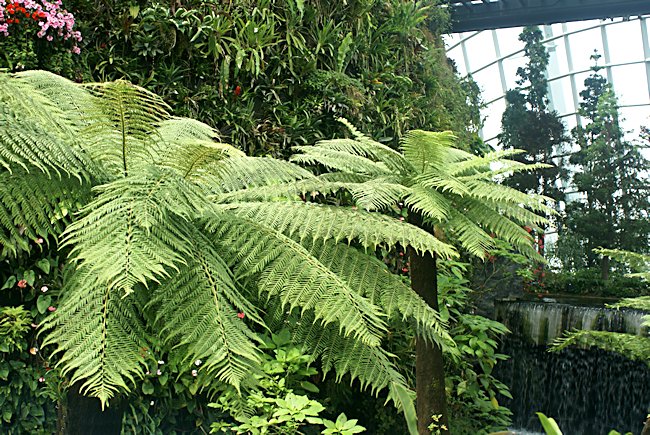 Travel books