Boat Quay riverside Statues in Singapore
Boat Quay is on the south side of the Singapore river near Marina Bay Harbour. It stretches from the white arched iron Elgin bridge to 1869 Cavenagh suspension bridge.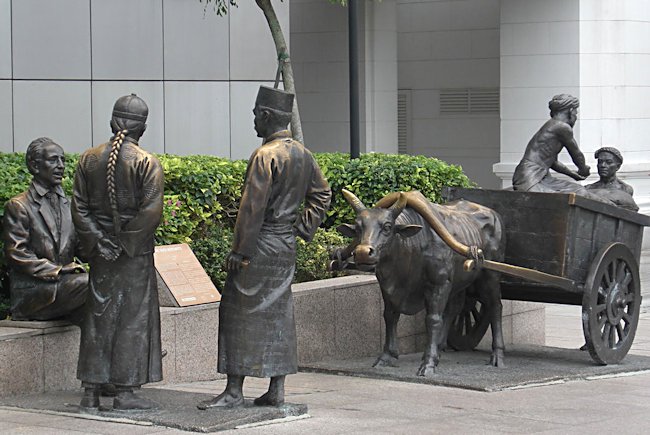 Apart from its restaurants and old elegant shop house water frontage it is also famouse for its statues. As you are walk west along Boat Quay from the elegant neoclassical Fullerton Hotel, you will be confronted by a collection of life-size bronze statues that depict three Singapore River merchants in negotiation to transact their next deal. To the side two dockside labourers known as coolies are busy loading goods onto a bullock cart.
It is a very well executed set of statues. You can see where people touch the statues. These are the areas that appear polished bronze like the oxen's nose horns and collar. The merchants shoulders are also very well polished because of the amount of tourists putting their arms around them whatever their photographs taken. They give you a glimpse into the past.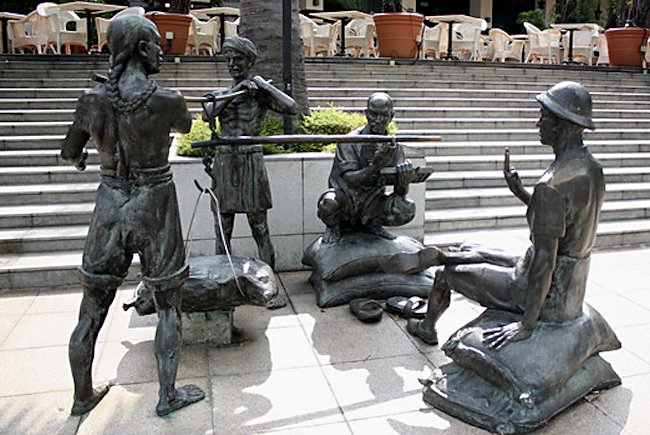 Trade made Singapore wealthy. Further down the road you will see another set of life-size statues that depict a different group of riverside workers holding what looks like sacks of rice on a crude scale whilst another deal is being negotiated.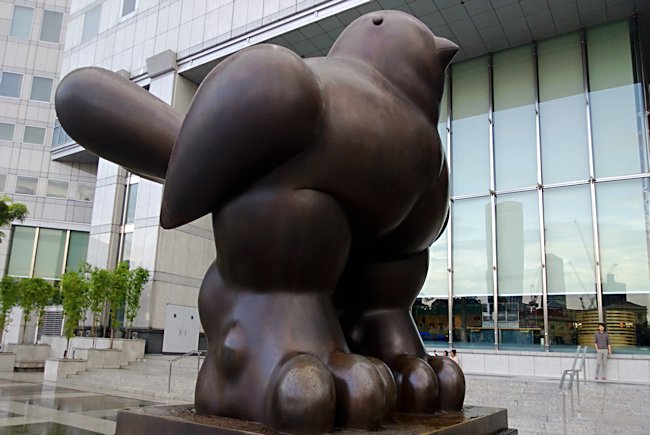 The statue that made me smile on Boat Quay was the oversized giant bird sculpture near the UOB Plaza. The bird was created to symbolise the joy of living. It was created by South American sculptor, Fernando Botero.
Children always used to jump into the Singapore River to play and cool down. This delightful sculpture commemorates that moment from childhood.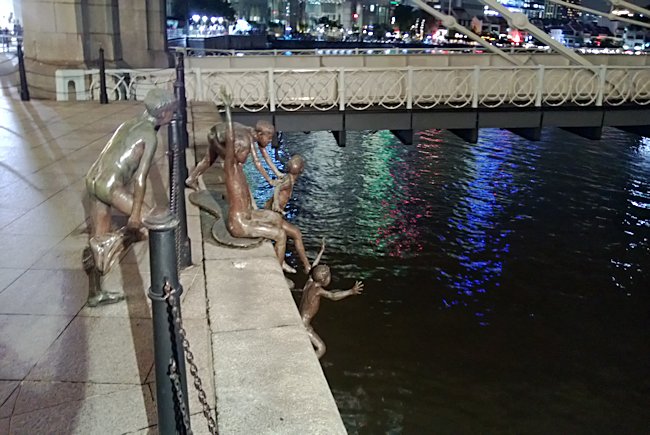 Travel books