Boat trip to the Suomenlinna Island beachs
The island is really a mini city within a city. The facilities on the island include a library, fire brigade, church, visitors centre, shop, kiosk, post office, restaurants, cafes, a youth hostel, a brewery, several museums as well as an open air theatre.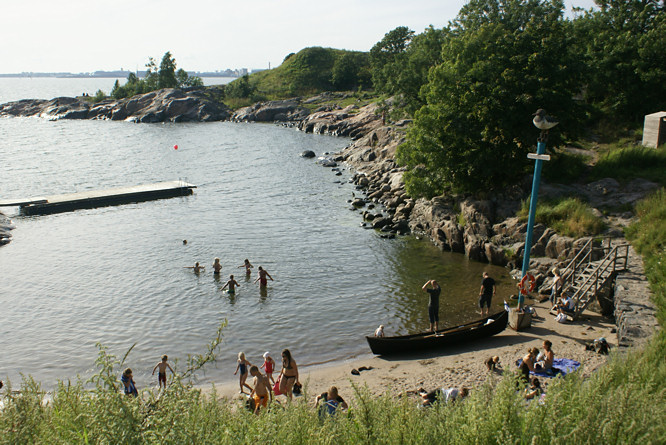 Some of these are, however, closed during the winter. In addition, they organise several events all around the year, including guided tours and exhibitions, a jazz festival, regatta and several concerts. The most popular reason for going to the island are the rocky inlets that have sandy beaches and safe swimming areas ideal for parents with young families.
In winter, visitors can enjoy the peace and quiet (as well as the snow, ice and the freezing temperatures) of the island. There are plenty of nice spots for a picnic and you can also swim and sunbathe in various locations on the island - be prepared to walk a bit though.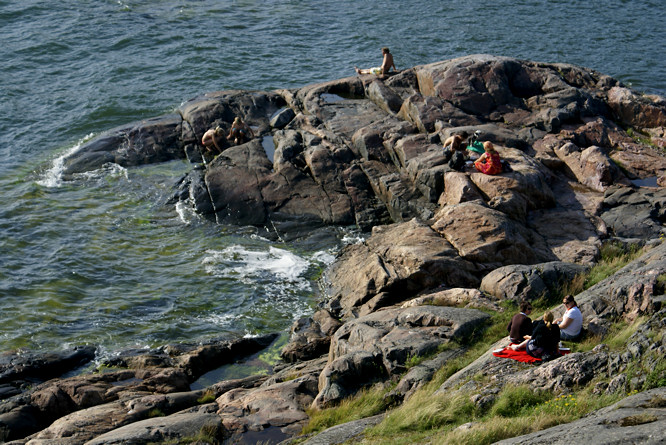 Travel books