Chiang Mai's Wat Chomphu Golden Chedi Temple
This temple was a bit of a surprise. It is located outside the Chiang Mai city walls near the enchanting colonial style hotel called The Karinthips Village. It is near the eastern wall.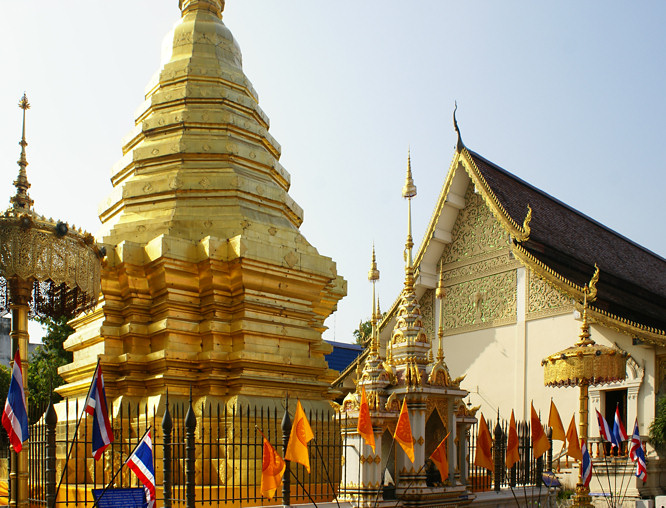 Find the Chang Moi Road, Walk away from the wall and take the first left, Chang Moi Kao Road, You will find the Golden Chedi of the Wat Chomphu temple tucked in a small side road on your left called Chang Moi Kao Road Soi 1.
The Golden Chedi of the Wat Chomphu temple is not big compared with some of the other Wat temples found in Chiang Mai and other parts of Thailand but it is pretty and in a surprising location. It as if the city has been built up around it. If you are hot and thirsty consider going into the nearby Karinthips Village Hotel. Order a beer and sit around the attractive tropical swimming pool. We stayed here because it was not another high rise steel and glass hotel. It had more character.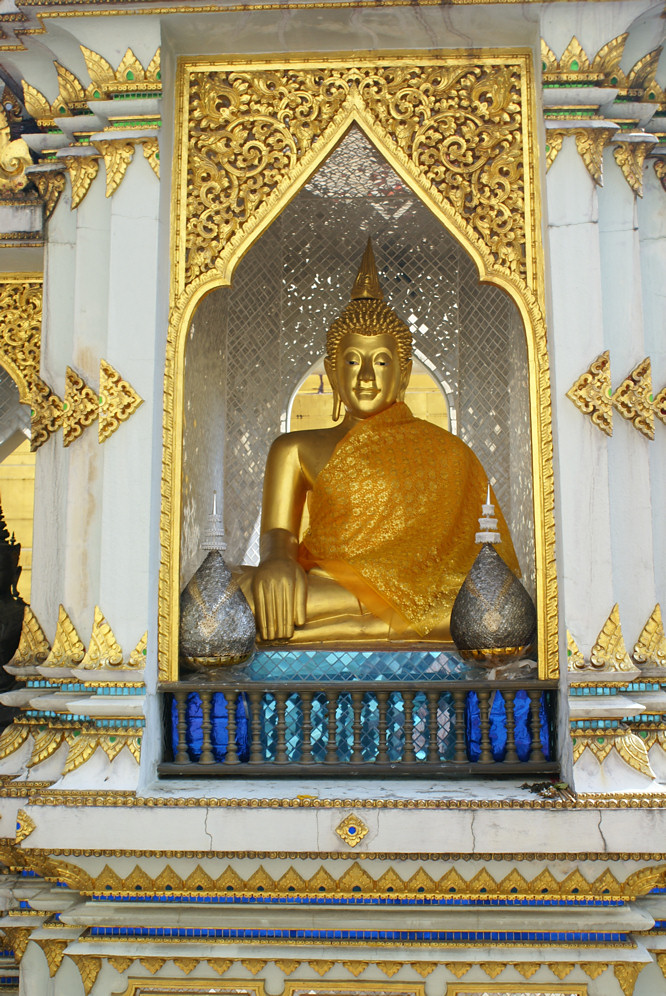 Travel books