Car Hire Holiday Rental Guide
A fly-drive touring holiday is my favourite vacation. My name is Craig Moore and my hobby for the past 35 years is travelling. Here are a few tips to help you plan your next adventure.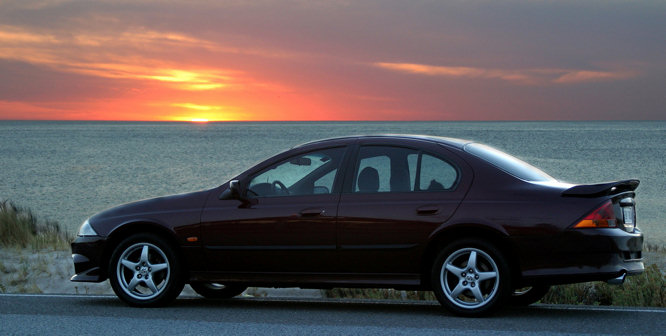 Think about the car you need. Time and time again I have seen people complain about the 4 person car they have rented because it does not have enough boot space for four giant suitcases and hand luggage. Use your brains people. Rent a people carrier. Also don't expect a seven seater people carrier to have enough room of seven people's luggage.
you are going to a high crime country like South Africa or Jamaica do not rent a BMW or Mercedes. You will become a target. Rent a less desirable family car. Check the legal drinking limit. Some countries limits are near zero and the penalties are jail. Do not drink and drive.
Do you really need a car?
Sometimes they becomes an expensive, unused hindrance. If you are on a beach holiday it may be cheaper to get a cab to your hotel or holiday villa. If you are on a city break use public transport. Car parking costs, traffic jams and congestion zone fees can make a cheap break expensive and not enjoyable. If you like to travel around and explore the local countryside then that is the time you need a car
Is there good public transport?
Some cites are self contained with lots of pedestrian only zones. Cars are a waste of time. Many big cities like Barcelona, London, Paris and New York have good Metro systems. Some American towns have been built for the car and not public transport. Las Vegas, the Orlando area, San Diego and LA are places where you need to hire a cart. A little bit of location research goes a long way.
Do you rent a car hire or get a taxi at the airport?
Some popular places like Southern Spain getting a cab can be more expensive than hiring a car for a week, but you have to consider if you need to pay parking fees. Riga airport, in Latvia, is quite a long way out of the City but the regular bus service costs less than £1.00 compared with £15 by taxi. Other cities like Berlin have over ground railway lines that will take you from the airport into the city centre.
Take your own car
If you're touring Europe use your own car. Make sure your car insurance covers you and buy a roadside recovery policy if you happen to breakdown. The cheapest I have found is sold by www.eurotunnel.com .
I have driven all over Europe with my family especially when they were young. We took our baby on a plane. Never again. Have you ever tried to change a baby's nappy in an aeroplane's toilet. There just isn't the room. The smell is horrendous and you get some very bad looks from the passengers in the nearby seats as you go back to yours.
The great thing about taking your car is you can also take all the extra large baby equipment you need like high chairs and pushchairs.
Work out requirements you need in a hire car
It is only in America that most rental cars have automatic gear boxes. In Europe and many places in the rest of the world the standard is to hire cars with a stick shift manual gearbox. If you have never driven a manual car before you are going to have problems.
Check your driving licence covers you to drive a manual car. Do not assume that a car rented in a hot or tropical country will automatically possess air conditioning. This may still be an added extra.
If you are touring North America or Australia get a car with cruise control. Yes this gadget will make make driving easier but the main reason is to stop you getting a speeding ticket. Police in the countryside do not have a lot to do so stopping speeding motorist and issuing on the spot fines is great sport and makes their day go quicker.
Most companies only quote for one driver on the rental policy. Specify in advance that you want two people shown on the rental policy as driving, If you do this when you get to the pick up desk some companies charge extra. Look for companies that do not charge for an additional driver. If you are under 21 forget about hiring a car. A lot of companies prefer you to be over 25.
Special local deals?
By mistake I booked an Easter week special Car rental deal in America one year that was only open to American Residents. I had logged onto their website using the .com rather than .co.uk website. When I got to the pick up desk I was expecting to pay the full price once they saw my British Driving licence.
The staff did not say anything. I saved 50% off the normal price. This can also work in Europe if you log onto the local website instead of their website designed for your country. (e.g. look at www.avis.de in Germany instead of www.avis.com)
Crossing Borders?
Check with the desk staff that you are covered by the insurance to cross international boarders (e.g France into Italy or America into Canada). Also some budget American car rental companies only cover you to drive in one State.
Use a car hire Comparison Site
For speed use an internet comparison site. My favourite sites are www.Kayak.com and www.carrentals.com as they let you filter what you need into the search. You can specify if you want a convertible, manual or automatic gear box and air conditioning.
Discounted car hire
Some holiday brokers like www.expedia.com and www.travelocity.com give discounts if you book car hire at the same time you are booking a flight, hotel or both. Just because these prices are at a discount doesn't meant that they are the cheapest on the internet.
Look into the cost of flydrive package holidays. You might find out that the combined price on offer is cheaper than you can find for booking the same flight and car hire separately. I normally like to start my price search by finding out what the going flydrive packagedeal costs. This gives me a figure to work towards.
Check airline's own car hire deals.
Airline websites like www.easyjet.com and www.ryanair.air have links on their websites where you can rent a car. Try to subscribe to their e-mail mailing list as occasionally they send out information on special subscriber discounts.
Upgrades.
If you have booked one of the more expensive band of cars for a long period of time ask politely at the desk if there is a possibility of an upgrade. Bad weather can also be an advantage. I booked a small VW golf in Sweden. It had snowed so the company offered me a Mercedes estate car with spiked snow tyres at no extra cost.
Discount online vouchers.
Sign up to mailing lists on car hire websites and those of car hire comparison sites. They quite regularly send promotional discounts to subscribers in the form of vouchers or discount codes that will save you some money off the price.
WARNINGS
Watch out for Car Rental desk staff on the take. I booked a medium saloon car for our trip to Florida with a well known multinational car rental firm on the internet. I checked that it had enough boot space for our luggage and that there were three seatbelts in the back seat. Two for our daughters and one for my mother-in-law.
When we got to the pick up desk the company member of staff looked at our Internet printout and his computer record and said that the car we had booked was not big enough for all of us and our luggage and we would need to upgrade at a cost of $350 for the two week hire period.
When he saw the look of horror on my face he tried to sweeten it by saying he could offer me a discount and the cost would only be $220. The member of staff got unpleasant when I insisted that we did not want an upgrade but the original car we had booked. When the car finally arrived we found that all our luggage did fit and there were enough seat belts in the back.
If you find a cheap car rental quote it often has hidden extras like expensive insurance. Check the total package before you pay. One of the classic mistakes tourist make when booking an 8 person MPV People Carrier is expecting that they have the capacity to hold eight peoples suitcases. They don't. You will be lucky if you can fit three suitcases in the back. If there are 8 of you travelling you will have to go for the bigger mini van.
You will be liable for any fixed penalty traffic tickets issued to your car during your period of rental. They will charge your credit card and it is a lawful deduction. You may even be charged additional administration charges depending on the small print in the contract.
I always try and hire a car with cruise control if I am going on a road trip in the USA. It is so easy to speed on those long straight interstate highways. The local sheriffs departments get part of their funding from the amount of tickets they issue and are always on the look out for speeding out vehicles. Set your cruise control at the speed limit and enjoy the drive.
Insurance
All car hire policies have basic third party cover and some limited protection with a large payable excess in the event of damage to the car. This normally means you'll have to pay the first $500 or $1,000 of any claim.
Even if the damage is not your fault you will still have to pay the excess. If your parked car is damaged over night whilst you are asleep you will have to pay the excess. Think about whether it is worth the risk of not up grading your policy so that it covers all damage.
It is a gamble. Your choice. Insurance companies make a lot of their money from the insurance polices they offer. Some of what they offer to cover you for may already be covered in your personal travel insurance. Check out the small print in your personal holiday insurance first.
It also helps to understand what some of the terms they use mean:
Collision damage waiver (CDW). This is the basic cover and it reduces your liability in the event of an accident. Without it, you could be forced to pay for the replacement cost of the vehicle. Does not cover damage to tyres, the underneath of your car, the roof and windscreens
Theft waiver (TW). The equivalent of CDW but protects against theft. Also known as theft protection.
Super collision damage waiver (SCDW). Reduces your liability to zero and covers tyres, roofs and windscreens.
Personal insurance (PI). Pays out if you kill or injure yourself or a passenger, (usually covered on personal travel insurance).
Personal effects cover (PEC). Pays out if your property is stolen from a vehicle, (usually covered on personal travel insurance).
Annual car hire insurance.
If you are going on a longer trip that is over over two weeks or you book car hire more than once in a year, then you can get an annual policys. Companies like www.insurance4carhire.com off annual policies for about at £50 for Europe. There are restrictions and make sure the policy covers what you want it to do.
How to pay
Always use a credit card rather than a debit card for the added protection if the company goes bust. If you are using an overseas site make sure you pay for your car hire in the local currency as you will get a better rate than allowing their website to work out the currency exchange.
Check the car before you start driving
Take photos of any damage on the car before you drive it out of the hire companies yard. This will stop them trying to charge you for damage that was already on the car. Ask what fuel the car takes and what their policy is on whether it should be returned full or not.
Check the spare tyre is fully operational and that the jack and spanner is in the car. Getting stuck in the middle of nowhere with a flat and no spare is not funny. Always check that you have the correct phone numbers for breakdowns.
Returning the car
Return your car on time, otherwise you might face an extra day's car hire charge. Make sure you are present when the car is being inspected, so you do not have any bumps or scratches unfairly put down to you. If you can't be there, take photos and note down the mileage.
Do not throw any of the paperwork or photos away until the final bill has been sent to you. If there is a problem remember that you can claim against your credit card company in any dispute if the car hire company have over charged you and will not deal with the issue.