The Orthodox Cathedral just north of the independence monument on Btivibas iela near the junction with Merkela iela is amazing. I do not like churches but this place is something special. The shapes, colour of the walls and glinting gold domes are set amongst the green background of Esplanade park. The inside is as breathtaking as the outside.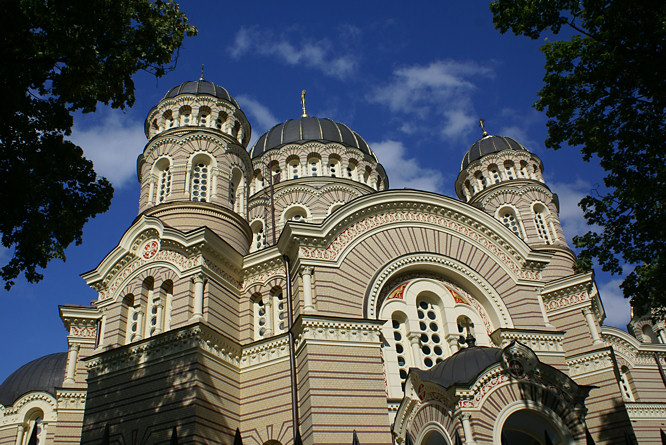 At first I thought it was a catholic church because of the rich decoration and worshiping of the Virgin Mary. All the local women wear headscarf's. Being used to the plane protestant churches of Britain this cathedral was extremely colourful. The walls were painted in a medieval style and just like the British churches of old there were no pews, benches or chairs.
It was like going back in time, visiting a cathedral just before the reformation, and the drastic alterations made by King Henry VIII as he broke away from the catholic church, when all decoration was removed or painted over with white lime wash.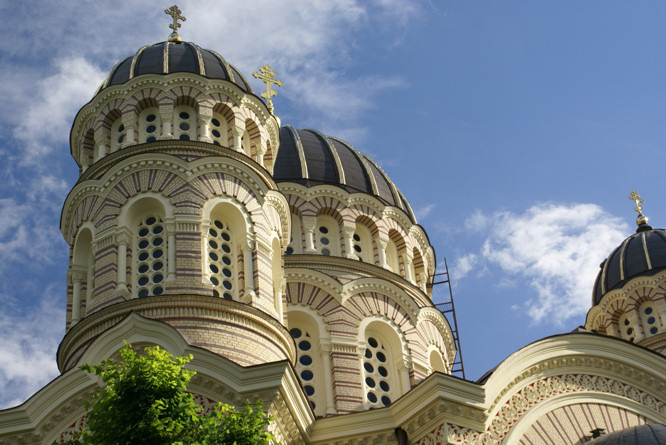 Travel books