Latvia became independent during the 1920's. This was the age of the Art Nouveau movement in Architectural design. To the North east of the old town just near the park you will find fine examples of buildings built during this period. The sculptures and plasterwork on the outside are impressive. All the guidebooks tell you to walk down Strelnieku iela and Alberta iela (iela means street).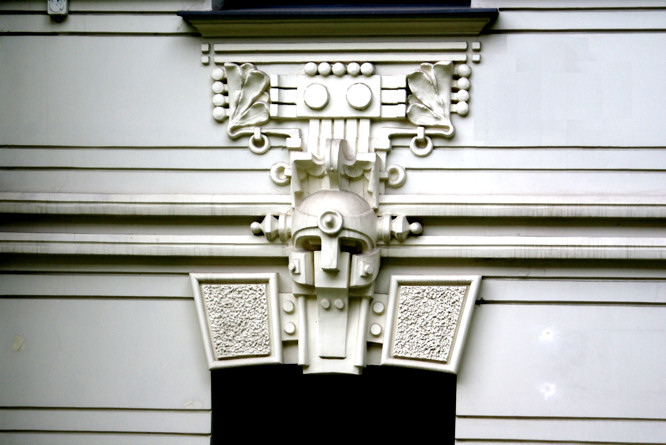 You get neck ache looking up at the powerful designs. A lot of buildings still need restoration and contrast sharply with those that have had money spent on them. I was shocked that at street level the road was shabby. It seems strange that Riga City Council has not spent money in cleaning up this important Riga tourist attraction.
To see what can be done walk down the section of Elizabetes iela between Kalpaka Bulavard and Vilandes iela. Money has been spent by hotels and embassies to completely restore these beautiful buildings.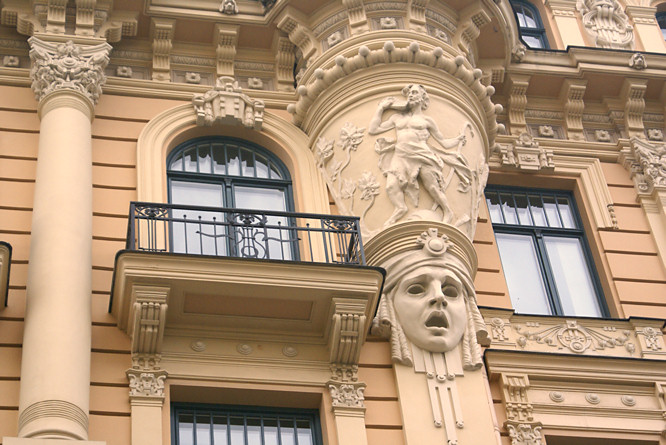 Travel books