Riga 24-hour flower market
This is a nice touch. In Riga there is a 24 hour flower market along the side of the road. It is open all year round. It must get very gold for the market stall holders in the winter. Giving flowers is a very important custom in Latvia.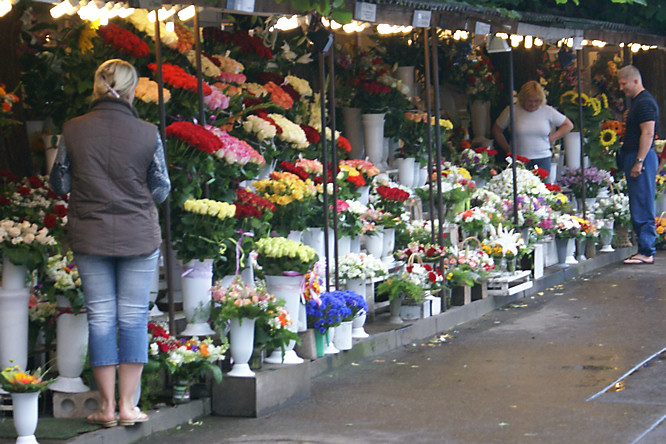 I saw people at all hours of the day or night browsing the stalls and carrying flowers away as a present for their loved ones or just to make a pleasant splash of colour in their soviet style highrise appartment in the suburbs.. You will find the flower market on Tertebas iela, next to Vermanes Park. Prices are reasonable
The Laima Chocolate Company Clock Tower
The Laima Clock stands at the corner of Brivibas and Aspazijas (in front of the Freedom Monument). The yellow-brown clock has been a meeting place since it was made in the year of 1924. What is "Laima"? Laima refers to the chocolate company that was founded in 1870. Try some of the chocolate bars during your stay. It is not as good as Cadburys in my opinion.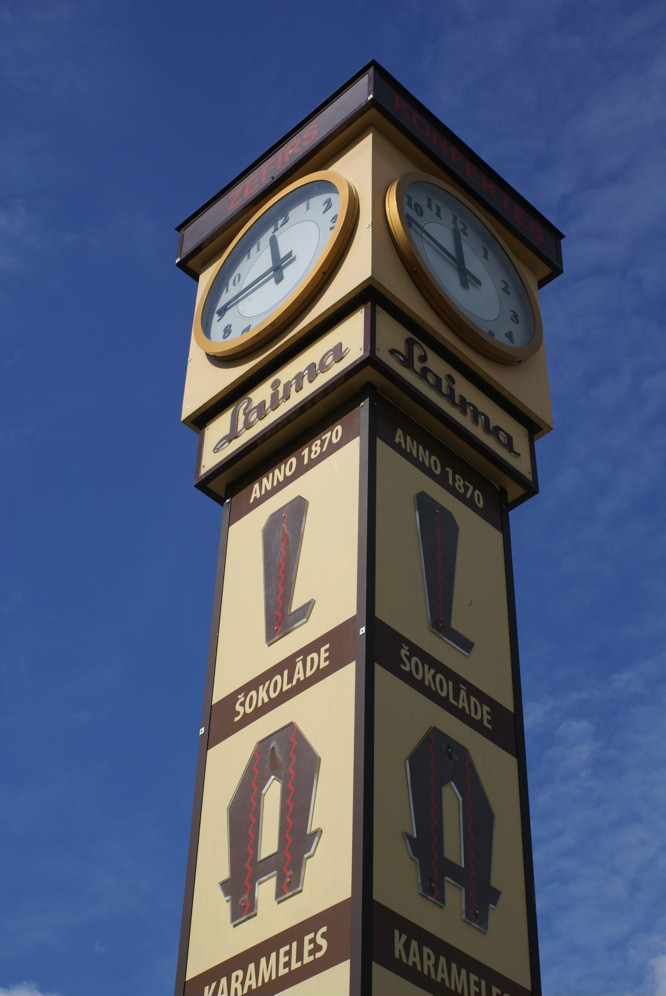 Travel books