Riga Swedish Gate and old Town wall
Address: End of Aldaru iela. The Swedish Gate is in the northern part of the Old Town, in the area between the Powder Tower and St. Jacob's church. I really liked this gate & the houses here for some reason - I think it looks really pretty..! The Swedish Gate was built into the the city's fortification wall in 1698, when the Swedish ruled here - the gate was simply cut through an existing house.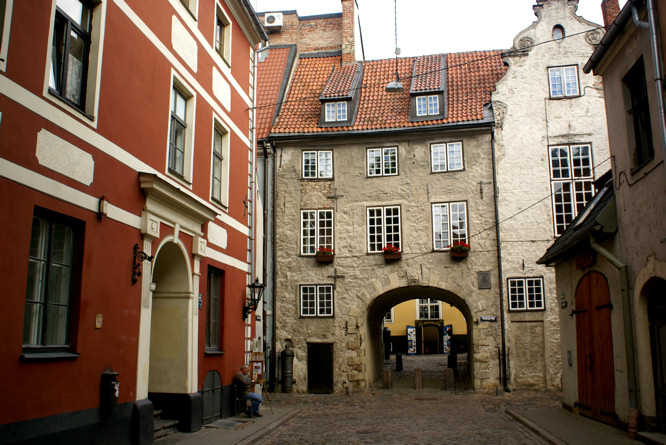 Only a very short stretch of the wall that formerly surrounded all of the Old Town has been preserved, and the Swedish gate is the only gate that has survived through the centuries in its original form. Walk through the Swedish Gate onto Tornu iela to see the only part of the town wall that's still standing. The wall was built between the 13th and 16th century.
There's a story saying that a rich merchant had the gate cut through a building he owned, because he didn't want to pay tax every time he brought goods into town - might be true, who knows.
Riga Small Guild Hall
Address: Amatu 5. You'll probably notice this little greyish-white castle, near Livu square right in the middle of the Old Town - the building is quite fairytale-like, and I wouldn't have been very surprised to see Rapunzel at the top of the tower. This was the Guild Hall of the craftsmen and artisan's guild, which was established ca 1350. The Guild Hall was built in the fourteenth century, and reconstructed several times.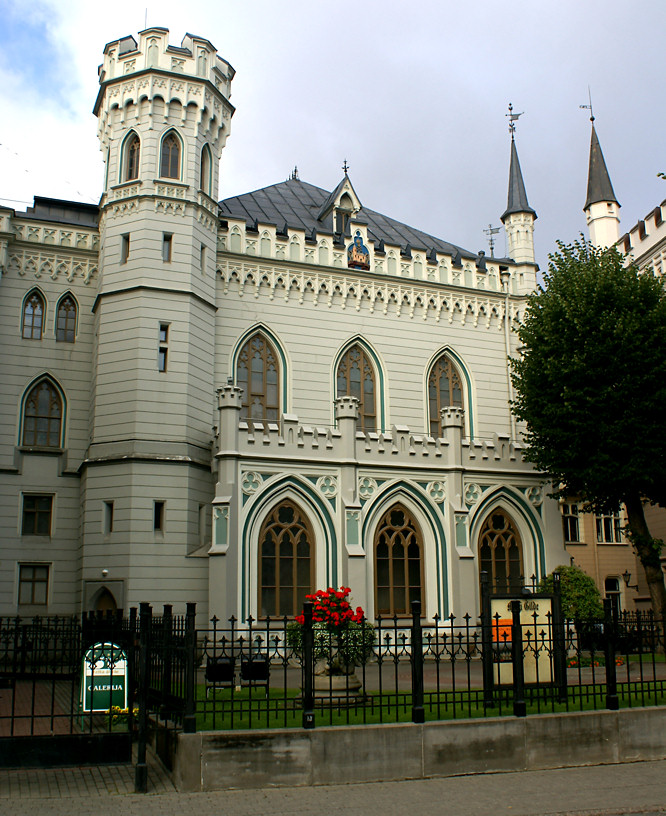 The former building was completely torn down when the present Small Guild Hall was built in 1864-1866. The building is now used for conferences, discos (!), classical concerts and various other arrangements. I thought the Small Guild Hall looked the most interesting by night, when it's illuminated - it lost some of its charm in the harsh daylight
Travel books