Gulfoss is one of the most magnificent waterfalls in Iceland. It is Iceland's Niagara Falls. You cannot see it from the high moorland road as it is in a valley. You stop at the car park near a cafe and walk down some paths to various different viewing points.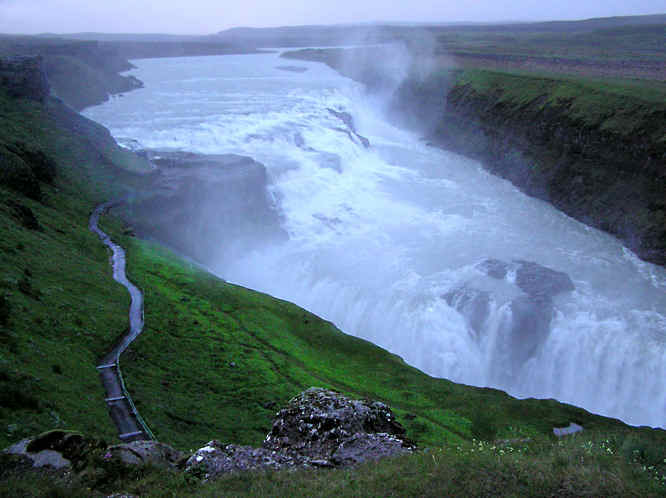 Take your waterproof clothing as you may get a soaking from a cloud of mist. This photograph was taken at 1am in the summer. It does not get dark. There is 24hrs daylight.
You can get over to the east bank and and take photographs from a different angle like the photo below but it is not so easy to get to. It involves quite a bit of hiking over rough ground so make sure you are wearing the right footwear and clothing.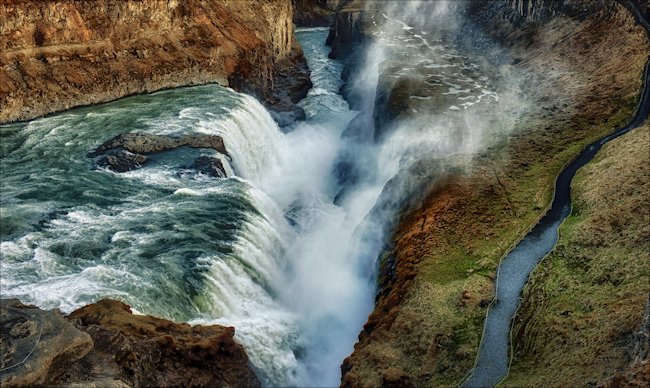 Travel books