Jokulsarlon Glacier Lagoon
Jokulsarlon is my favourite place in Iceland. The glacial lake is full of icebergs, which have calved off the Breioamerkurjokull glacier. It is a classic arctic scene. We were lucky to see one float out to sea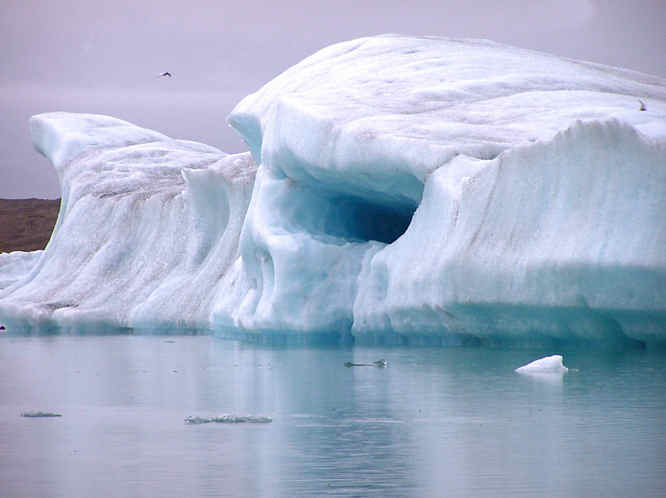 Jokulsarlon Glacier Lagoon is in the south of the island on the coast. It can be reached by car along the Icelandic ring road. It is about a five hour car journey. If you get there early you can go out on the water in an amphibious vehicle so you can get close up to the iceburgs. It is an amazing once in a lifetime experience. Notice how quiet it is. It is really worth the drive.
On the way there are some amazing sites. Huge waterfalls cascading over cliffs. Glaciers can be seen dripping off mountains. The iceberg in the photograph looks like a giant skull marking the entrance to a pirate base from a left over scene in a Captain Jack Sparrow 'Pirates of the Caribbean' film.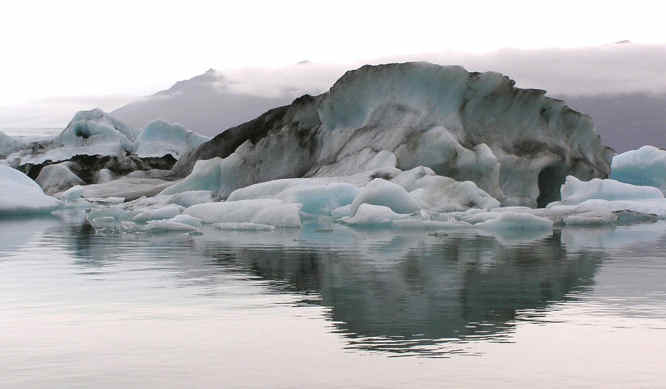 Check the road conditions with the Reykjarvik Tourist office before you go. These two glaciers caused a flood that knocked the only road to the Jokulsarlon Glacier Lagoon for nearly a year one winter.

Travel books