Sri Lanka Scams, Fraudsters and Touts
Most Sri Lankans are hard working and honest people. It is only the few that try to rip off tourists so beware. Having a knowledge of some of the tricks and scams will help you have a much better holiday.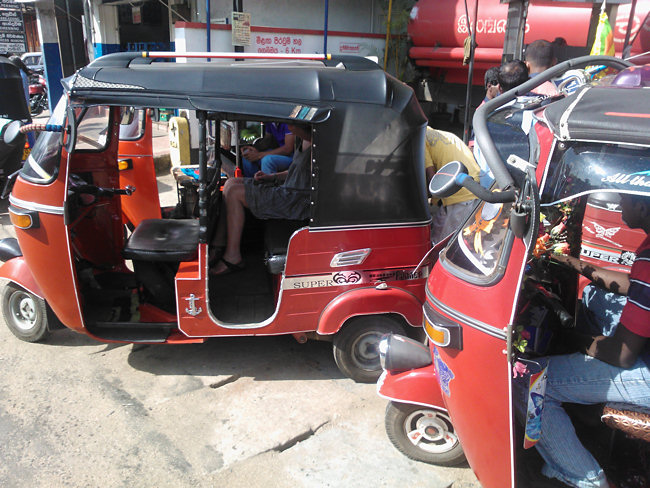 Tips on using a Tuk-tuk in Sri Lanka
Tuk-Tuk scams
Most of the Sri Lankan Tuk-tuk drivers are trust worthy. One saved our lives by getting us out of the way of an angry armed mob during an industrial dispute by using all the back alley ways. I love travelling in Tuk-tuks. They are fun and have their own built in air-conditioning. They have no doors or windows. There are some tips that you should be aware of when using Tuk-Tuks in Sri Lanka
Always haggle for the price. You are not Sri Lankan so they naturally double the price. That therefore is your target. Try to get the price down by 50%. Start at 60% lower and work up. A good tip to avoid any problems at the end of the journey is to write down the agreed price on a piece of paper and show him to confirm before your journey starts.
If he will not haggle down to the price you want then walk away. If he wants the trade he will come after you. The only place this does not work is outside a few posh hotels or the ODEL shopping centre where they know that there will soon be a new customer who doesn't like to haggle. If the driver gives you a good service remember to give him a good tip.
Have a map with you that shows where you are and where you want to go. Some drivers will tell you that the place you want to go to is not open yet and will very helpfully suggest some other tourist spots that are open whilst you wait for the opening time. Most of these places will have shops where the driver gets a commission for bringing in tourists. Say no. You may have to be forceful and insist that you want to go to your original destination. Don't be too suppressed when you find it has been open for a couple of hours already.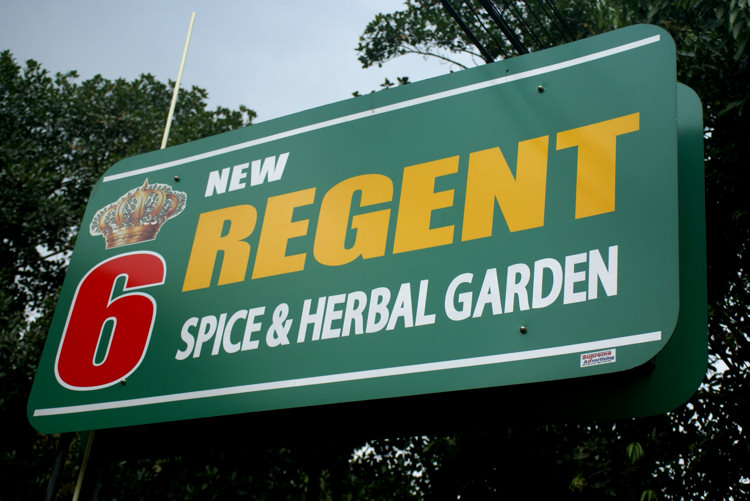 How to avoid Spice Garden tour scams
Spice Garden Scams
Tuk-tuk and taxi drivers get a commission if they take you to a spice garden. Entrance is normally free but after the tour you are expected to buy some products from the shop. The prices are incredibly high. Many tours include a massage. At the end you are expected to give a good tip to the staff.
Tea Plantation export tax scam
A well dressed business man will approach you and start a conversation. He will mention that his family owns a tea plantation near Kandy. He may suggest that you stay at the family guest house for free. He then suggests that he could arrange to send you 5 klios of plantation tea to your home address for free. You only have to pay for the export tax. He will ask for your home address and some money to cover the customs fees. You will never see any tea delivered to your home address
Credit card scams
Be very careful who you give your credit card to. Never let it out of your sight. What cash desk staff try to do is swipe your card through a hand held small device that will capture your card details. When you have left the store or hotel they will use it on line to buy items they can then sell. Try to use cash in Sri Lanka as much as possible
Only use cards at banks or ATMs. Check that there is no camera stuck inside the ATM to capture your pin number and never be distracted when using a hole in the wall machine. Scam artists work in pairs. one observes you pin number being entered and whilst they then tap you on your shoulder and say you have dropped some money on the floor the other one steals your card.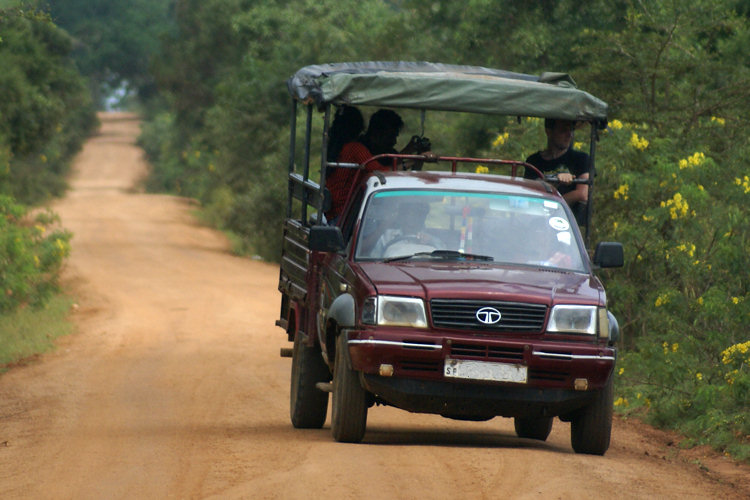 Read about the Safari Tour Scams in Sri Lanka
Safari Scam
Many people want to go on a 4x4 safari into one of Sri Lanka's National Parks. My advice is, surprisingly, to arrange a driver through your hotel front desk. These drivers know that if they give a bad service to the customer the hotel will not use them again as it reflects badly on the their reputation.
We found the prices reasonable compared with the prices we tried to negotiate with the owner operator drivers in town. The scam you have to look out for is your Tuk-tuk driver or taxi driver taking you to a shop or safari tour company office that specialises in 4x4 trips. We found that they were offering the same deal as the drivers employed by the hotels but for double and in one incident three times the price.
The Teacher Scam
A seemingly respectable local will start up a conversation with you and mention that he is a school teacher. Some will say I'm not after money but like talking to tourists to improve his English In the end the conversation will go back to his school and how poor it is and how they need funds and would welcome a donation to enable him to buy more books or equipment for the school. Ask him the name and address of the school. Say to him that you will look it up on Google on your phone. If it is during the week and school time ask why he is not as school teaching.
They work quickly and con spot a tourist with too many and pick up your bags, putting them on a trolley before you've had a chance to decide if you even want a trolley! They'll then ask for a ridiculously high tip. My advice is to carry your bags and don't contemplate using a trolley!
Pretend Hotel Staff
A common scam can occur whilst walking around town. You will get approached by a very friendly local who will greet you as if he knows you and claim he works at your hotel. He will say he served you, cooked for you or cleans your room. He will then act upset when you don't recognise him.
The scam then is to try and get the tourist to buy him something to make amends for the hurt feelings. The tourist feels embaressed. Some will asks you to lend them some money because the hotel wage check will not clear into his bank account until the afternoon. He will reassure you that you will by paid back that evening at the hotel. They know that many foreign tourists will pretend to remember someone rather than risk hurting their feelings. Just ask him the name of the hotel that he works at. Watch him try to excuse himself from your presence very quickly.
Travel books