Yala National Park Monsoon & Wetland Lakes
Yala National Park is in the south east corner of Sri Lanka. That means it receives most of its rain during the Northeast Monsoon that occur around October to mid December.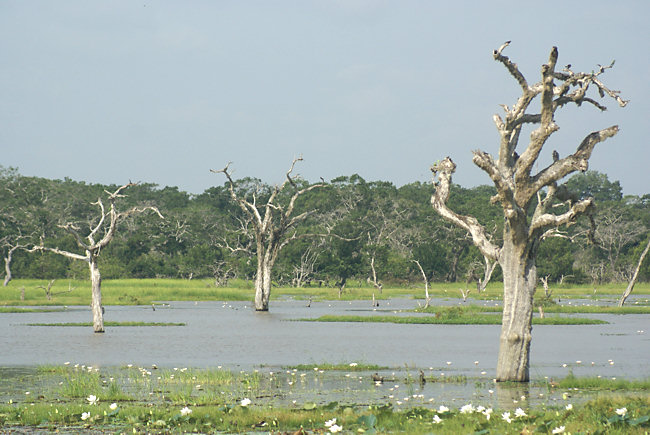 Yala National Park Lakes

As the sun heads south of the equator dry cold winds from the Himalayas follow it and pick up moisture over the Bay of Bengal and then deposit it in the form of heavy downpours over the Eastern coast of India and Sri Lanka. The flooding can be so bad that the National Park is closed to tourists.

With the arrival of the monsoon there is an abundant supply of water which forms seasonal streams, tanks, marshes, lagoons, lakes and rock pools. During the dry season many of these locations are arid and devoid of water. The ecosystems have developed to cope with this annual excess of water and in fact rely upon it.

If the Monsoon fails it causes hardship to many animals as well as the farmers. These two photographs are typical post monsoon wetland areas. The pictures were taken in February so the water level is starting to subside. These wetlands provide vast feeding grounds for animals adapted for living in and near water.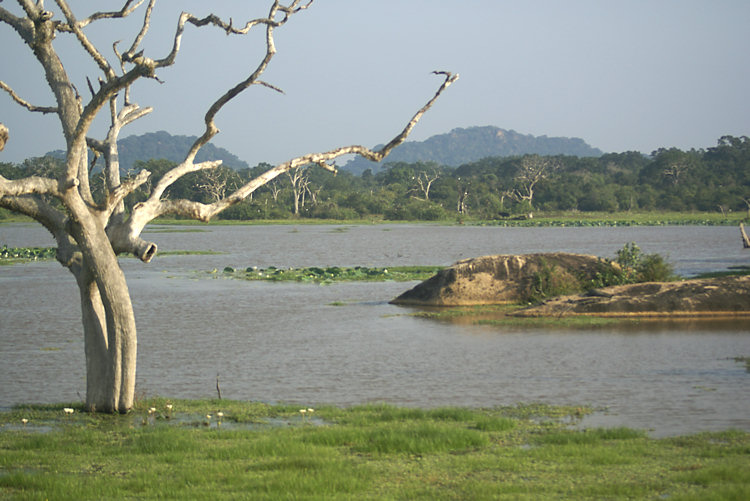 Yala National Park wetlands
Just park your 4x4 safari tour vehicle up near a watering hole. Turn off the engine and get out your binoculars. Sit and watch. You will soon spot local wild life. Too many safari tours are in a hurry and miss calm majesty of the landscape
Travel books