Tissamaharama Dagoba Buddhist Temples
The town of Tissamaharama is a popular religious centre with some dramatic large Buddhist bell shaped Dagoba shrines dotted around the countryside. A few are huge.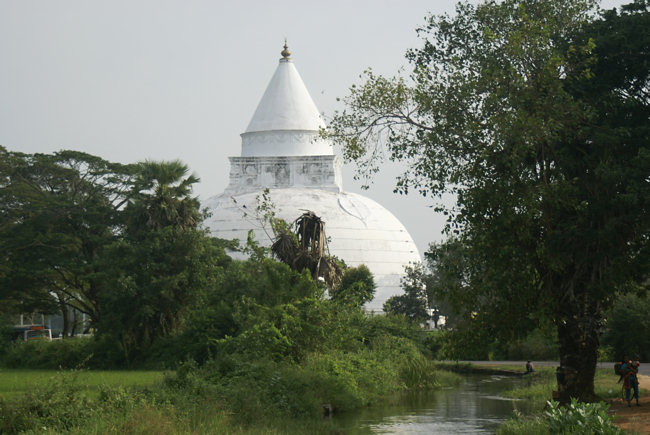 The large white Tissamaharama Dagoba Buddhist Temples in Sri Lanka.
There seems to have been a competition between the monks on who could build the biggest. They are very attractive and the white sharply contrast with the rich lush green tropical jungle and paddy fields that surround them.
Again wear no revealing clothing if you want to walk around the temple grounds. Take your shoes and hat off. Show respect for other peoples beliefs. It is the polite thing to do. The biggest dagoba is known as the Tissa Dagoba and is nearest the town. It stands 55.8m high and has a circumference of 165m.
It is thought to have held a sacred tooth relic and a forehead bone relic. In the evening or late afternoon when the temperature is starting to cool down go for a walk and explore this unusual Dagoba filled landscape. The dagobas are attractively lit up at night.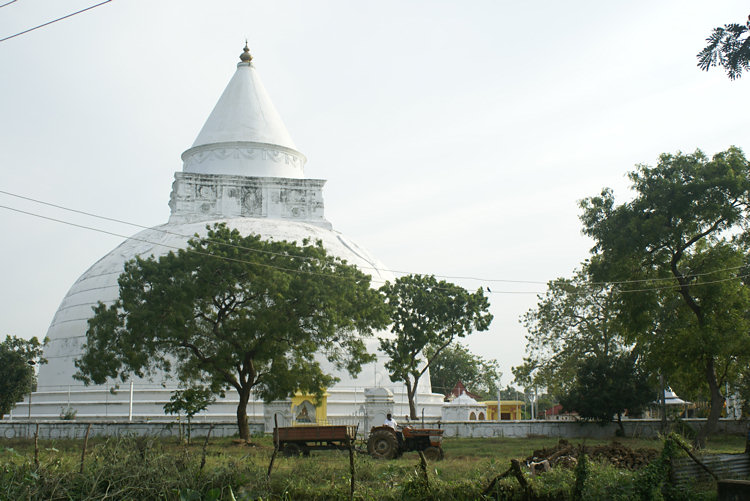 Tissamaharama Dagoba Buddhist Temple in Sothern Sri Lanka
Higher a tuk tuk from your hotel later and go for a quick tour before your night cap drink and bed. Take your tripod if you want to take night time photographs or use the roof of the tuk-tuk and use your camera's timer facility.
Many Dagoba shrines are used to house some important Buddhist relic said to have come from the body of Buddha or an object that belonged to him. The bones of wise venerated monks are sometimes entombed in a Dagoba. Buddhists find it reassuring to be near these religious objects and remains of revered holy men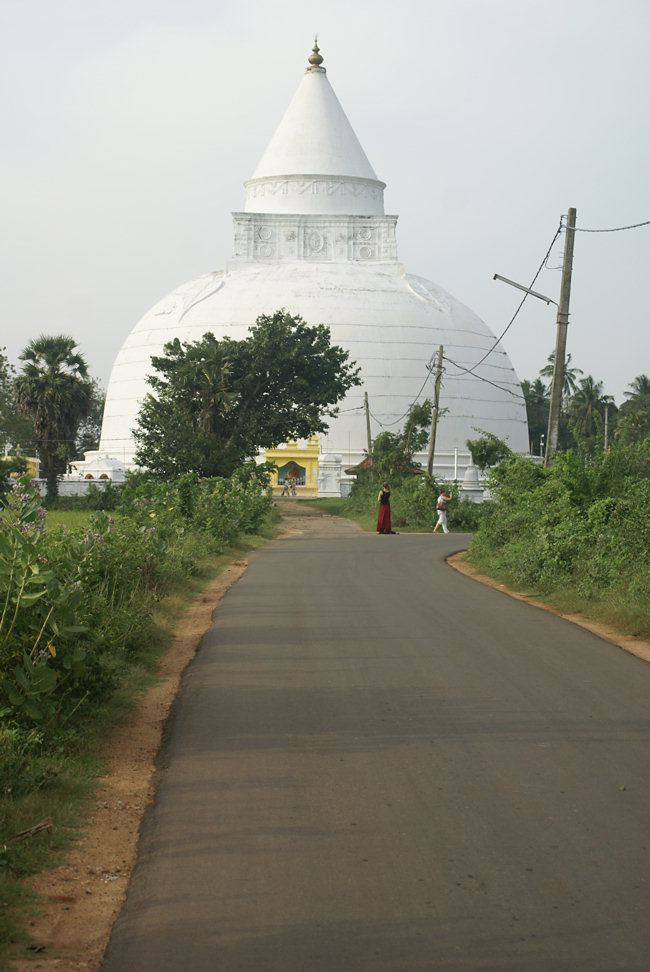 Visit the Tissama Dagoba Buddhist Temples in Sri Lanka
Travel books