Muthurajawela Marsh Nature Reserve Negombo Lagoon
About 15km south of Negombo lies a large tract of land set aside partly for wildlife, partly for humans and industry. The marsh is in the part set aside for wildlife; it's mostly a huge, shallow lake with inlets and islands.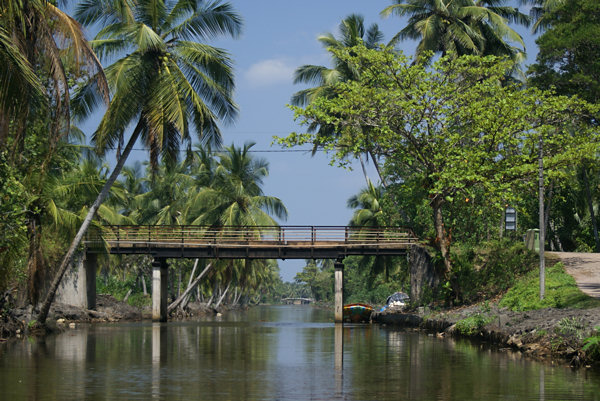 The Muthurajawela Marsh Nature reserve Negombo Lagoon canal
It links the river and the sea, making the water brackish and the birdlife abundant. Up the river a bit are mangrove forests, home to monkeys and estuary crocodiles. You can only get around by boat.
You can take a 2-3 hour wildlife-viewing boat tour (complete with animal spotter) from the Muthurajawela Visitor Centre, located down a stretch of Dutch Canal. Their boats carry about 12 people, and have louder-than-optimal motors. Also at the centre is a tiny museum, and an interesting, if unfocused, video introduction to the area. I went with a guide, which may have increased the cost (Rs2000). The admission price goes to supporting the conservation efforts.
The Muthurajawela Visitor Centre is a community based environmental visitor centre. Its profits are used to help conserve the flora and fauna of the Negombo Lagoon as well as the centuries old local cultural traditions. The centre's boat will take you past the rich diversity of wetland plant and animal life of the mangrove woodlands that surround the Negombo Lagoon. Look out for the large Brahaminy kite flying above you with its white head and ginger wings, looking for fish to pluck from the water surface.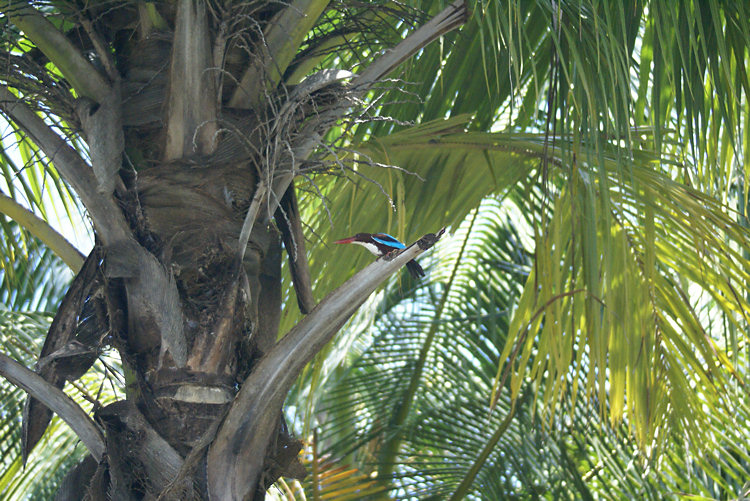 King Fisher in a Palm Tree in Muthurajawela Marsh Nature reserve Negombo Lagoon
There are many coots, herons and egrets searching the lagoon banks, on their endless quest for food. You will see local fishermen at work, some still using dug out canoes. Look out for bright blue kingfishers perched on overhanging branches on the lookout for tasty fish. If you see movement in the tree tops it might be a troop of monkeys on the move. That log near the reed bed is more than lightly a motionless crocodile waiting for its dinner to pass in front of its nose.
Phone (094) 011 4030150 to book a tour. Their address is Muthurajawela Visitor Centre, Bopitiya, Pamunungamam. The centre is located on the banks of the Hamilton Canal. Take the main road from Colombo to Negombo and turn west towards the sea at the Tudella junction, 1 km north of ja-Ela. Follow the Pamunugama Road. After 4km just after passing Bopitiya junction, there is a sign on your left that shows you the approach road to the centre.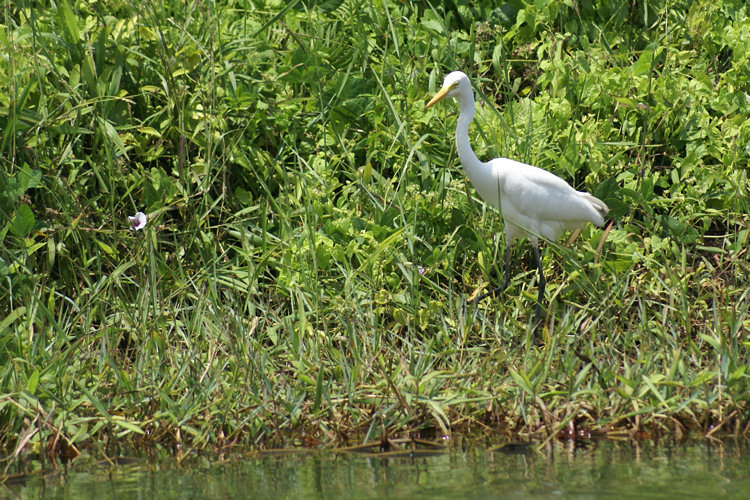 White Heron in Negombo Lagoon Sri Lanka
Travel books