Portuguese Old Gate Galle Fort
There is not a lot left to see of the Portuguese Colonial Period in Galle in Southern Sri Lanka. Their fort was less than half the size of the final Dutch and British fortifications. The main part that is left is the old fort's Portuguese gate. It is now the side entrance on the Northern Wall.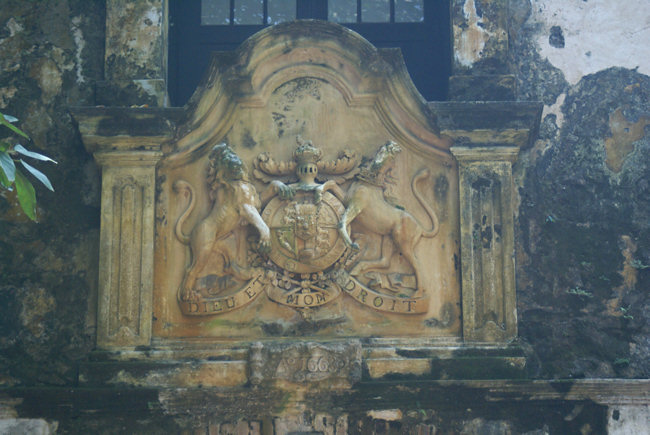 Galle Portuguese Old Gate British Coat of Arms - Sri Lanka
The main entrance is opposite the roundabout with the war memorial and is called the British Gate. You will find that fortified entrance way between the Sun Bastion and the central Moon Bastion. The Portuguese explorers and merchants took control of Galle in 1505.
They started work on building the fort in 1585 because of the armed conflict with the King of Kandy's Soldiers. The Dutch took possession for Galle harbour and its fort in 1640. The British became its masters in 1796.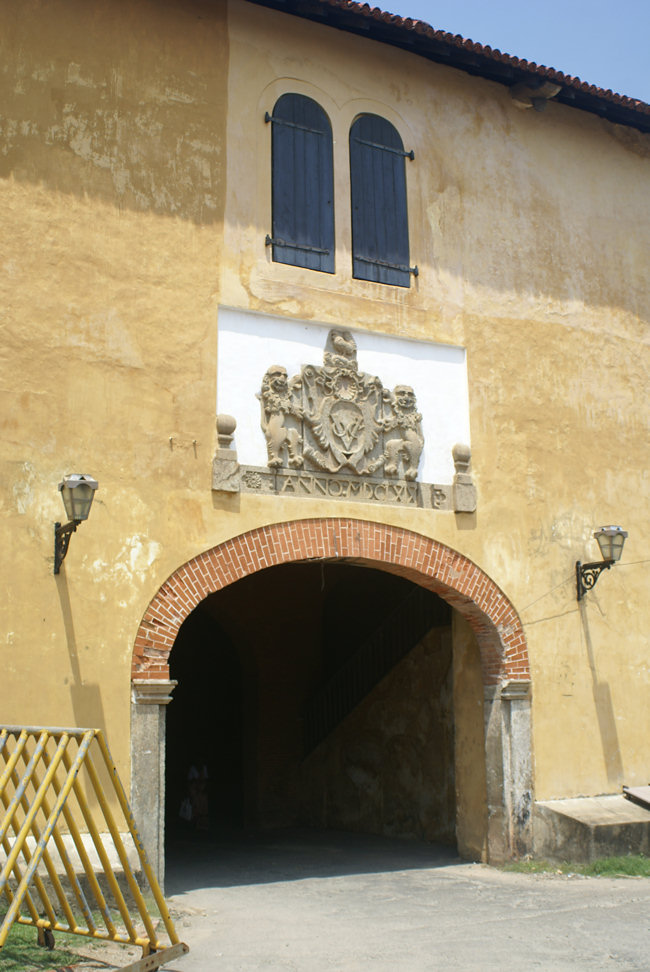 Galle Fort internal Portuguese Old Gate with Dutch East Indies Company VOC Coat of Arms
If you take the Baladaksha Mawatha Road by the east side of the Sun Bastion you will come to the Portuguese Gate into Galle Fort. It is longer than it appears and when you are inside look up in the ceiling and you will see the slots in the roof for the different defensive gates that were used over time.
Unfortunately they failed to keep out the water from the 2004 Boxing Day Tsunami. The walls were high enough to absorb most of the wave force but the water that got in through the gate flooded the museum and some other buildings. Above the arch on the outside gate entrance you can see the remains of the British Coat of Arms.
Inside you will see the Dutch East Indies Company VOC coat of arms above the gate arch. There is no Portuguese coat of arms visible. This gate leads to the Magistrates Court building and the cobbled Court Square, which is surrounded by Galle Sri Lankan Police buildings and leads to the Colonial style Old Hospital Building.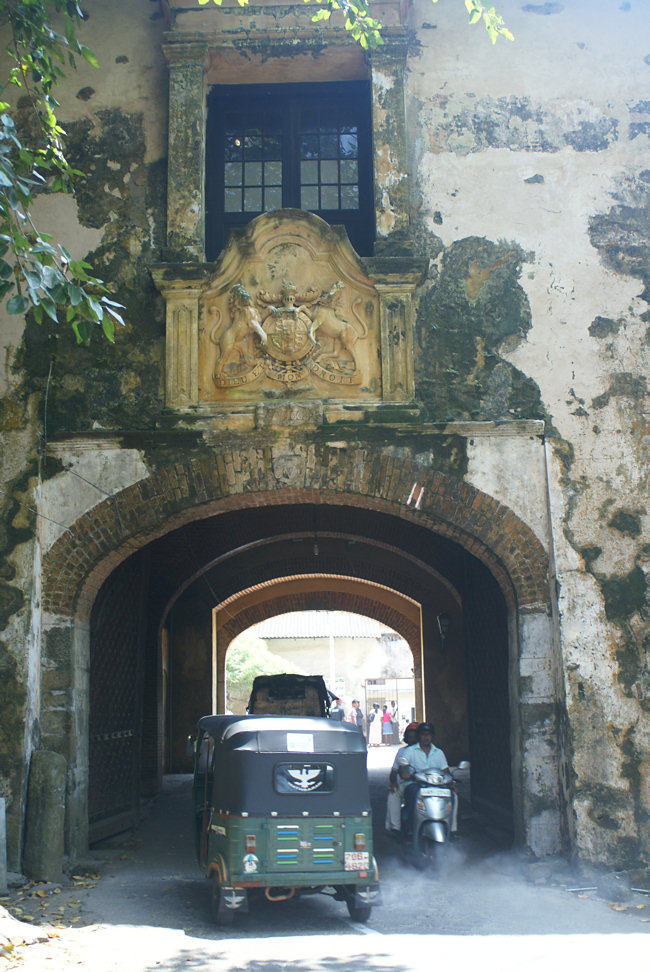 Galle fort exterior Portuguese Old Gate with British Coat of Arms
Travel books