The Oruwa boats of the Galle Fisherman
North of the Galle Fort Mercantile Seamen Training institute, just before the old fortress entrance you will find the Galle harbour fishing fleet. They still use catamaran boats based on traditional designs. They are called 'oruwa' (plural = 'oru') and have a very distinctive square sail with the top corners held upright on two vertical masts in a V shape, not the normal one central upright mast.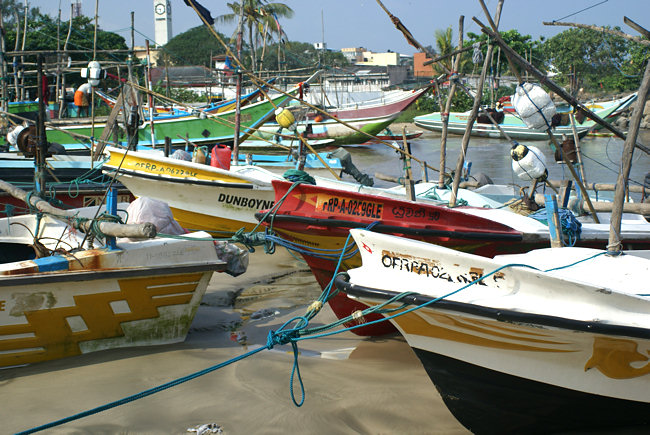 Galle Fort traditional oruwa catamaran fishing boats in Sri Lanka
For stability these long thin boats have an outrigger that is kept on the windward side. They come in different sizes. What I found very unusual is the lack of open space on top of the boat. Most canoe catamaran style fishing boats have a wide sitting area. With the Sri Lankan fishermen's boat you can just about get your legs in.
Unless the weather is very stormy the Galle fishermen go out fishing every day early in the morning and late at night. If you are in the area late morning you may be lucky to see some of the oruwa catamaran fishing boats coming back into port and being hauled up onto the beach.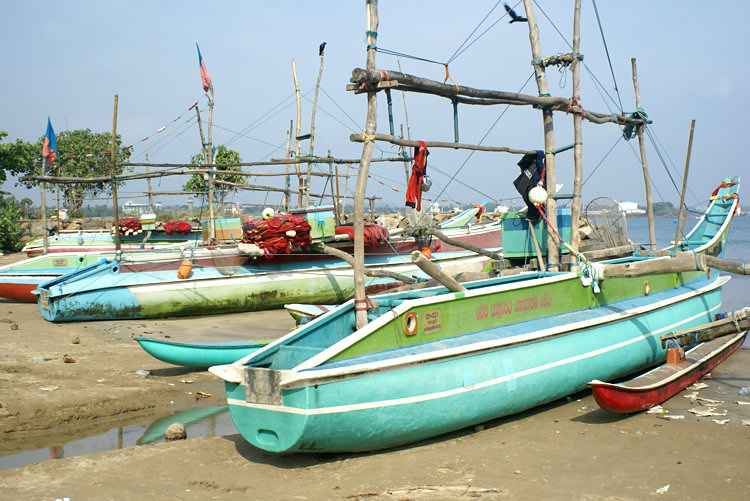 Galle Fort traditional oruwa catamaran fishing boat
When secured the crew unload their catch and the women folk start gutting and preparing the fish for sale by the road side. Local Sri Lankans come to purchase fish for their evenings meal but a lot of the catch is sold to fish mongers who haggle with the fishermen to get the best price. They then sell the fish to local hotels and restaurants.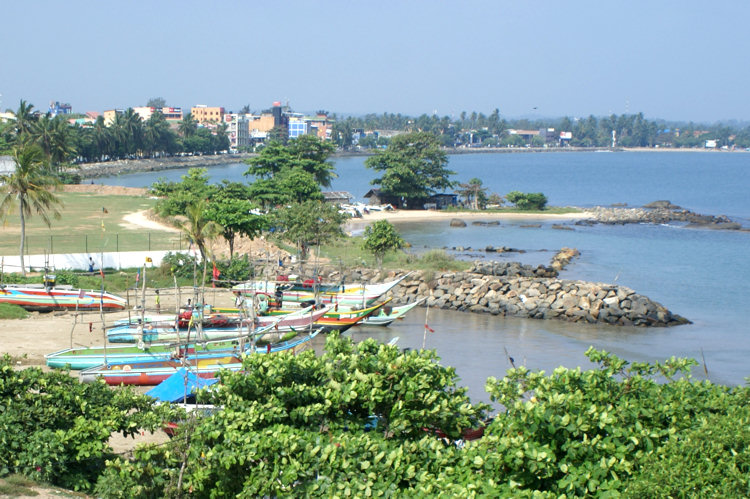 Galle Fort Fisherman's Boats on a beach just outside the defensive fort wall
Travel books