Hilton Hotel Tea Room and Water Garden
The Colombo Hilton Hotel in Colombo Fort has a wonderful tea room and tropical water garden. It is open to non-residents. It is a delight, a hidden treasure.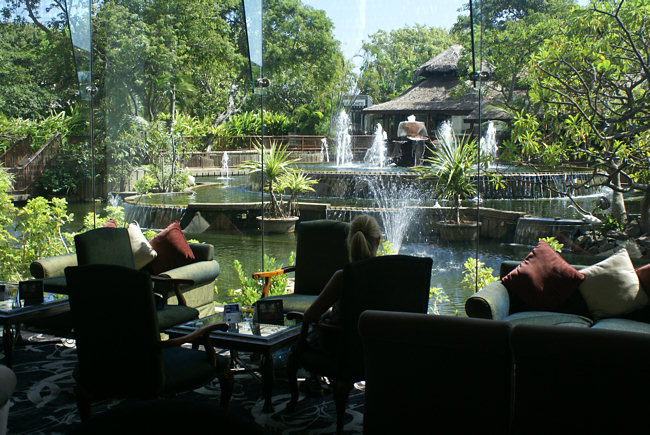 Hilton Hotel Tea Room with water Garden view in Colombo Fort Sri Lanka
It is a must go to place on any trip to Colombo. The tea room is air conditioned and there are lots of well-padded comfy settees where weary travellers can relax and rest their feet. There is a Tea Bar. It displays many Ceylon teas from around the island. You can see the colour of the tea and the texture of the tea leaves. Of course you can order the tea of your choice.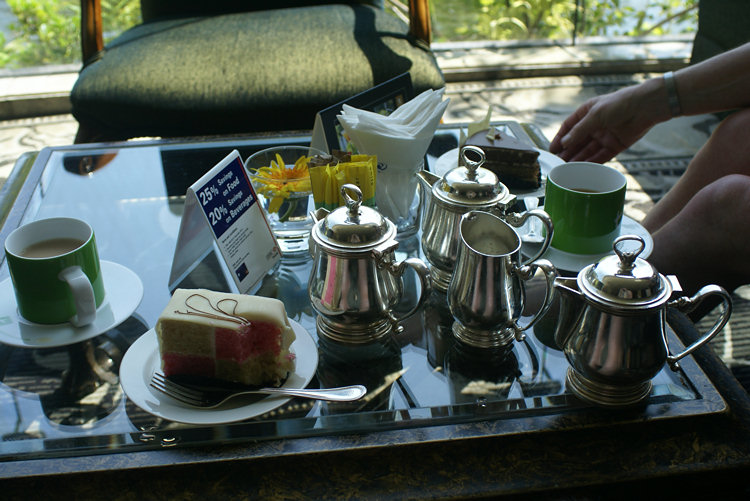 Afternoon tea and cake in the Hilton Hotel Tea Room with water garden view
Be careful when you order a piece of cake. They can seriously add inches to your waist band. The portions they bring are huge. One portion of cake could feed two or three people. Order one piece and share. Prices are not cheap but the view is what you are paying for.
What is special about the Colombo Hilton Hotel is the tropical water gardens. They are magnificent. A central large pond forms the focus of the planting schemes. There are fountains playing in different locations, oxygenating the water for the copious fish that inhabit this man made habitat. The birds like this oasis.
There are many waterfowl swimming on the surface but look up in the mature trees and you may see a heron lurking, looking for its next meal. The tea room floor to ceiling glass panel windows helps give you an unobstructed view. The Hilton Hotel is in a great central location if you need a place to stay in the capital. It is about a 45 minute drive from the Airport.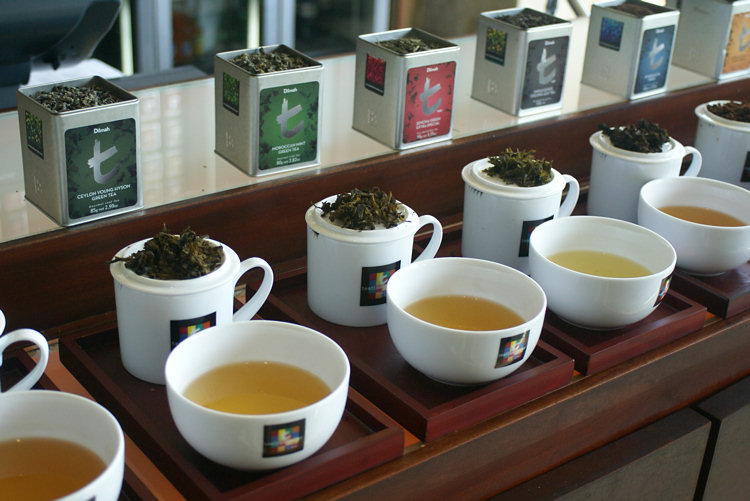 Colombo Hilton Hotel Ceylon Tea display and tasting in Sri Lanka
Travel books