Cargill's Department store
The splendid Victorian grand mercantile red brick facade of Cargill's Department store has not change too much from the days when the British highland tea planters and colonial administrators would take the long trek into the capital for the six monthly collection of supplies and luxuries.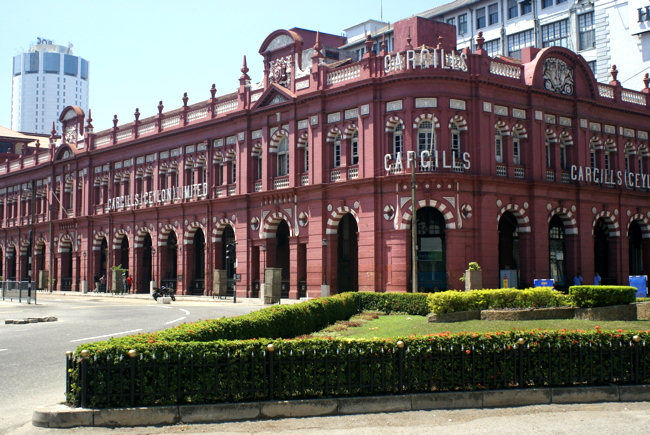 Cargill's Department Store
The department store has gone and it is now more of a shell, which is a shame. There is a small shopping museum. You will find it on the corner of York Street and a road called Sir Baron Jayatilaka Mawatha.
In its heyday it was on par with London's grand Fortnum and Mason department store, out fitters of the Empire. Sadly commerce has moved on. Cargill's is now a modern supermarket company with stores all over Sri Lanka trading under the name of Food City.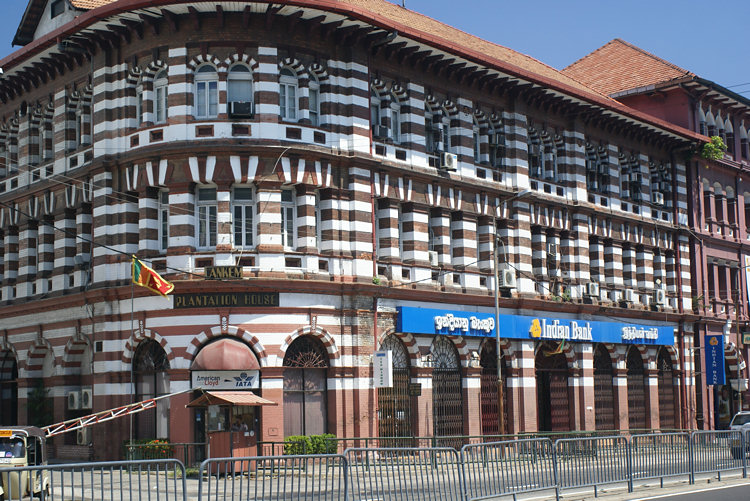 Plantation House Colombo
They also produce lots of food stuffs packed under their own label. Most towns now have a Food City supermarket. They are owned by Cargills. Try and find pea crisps. They look like packets green cheese puffs. They taste fantastic even though they are green. Remember in the heat to keep eating salty food to replace the salt you sweat out. If you are looking for presents to take home check out the spice rack for friends who like to cook.
Notice how the original Cargill's building has archways over the pavement. They serve two purposes. They kept their customers dry in the monsoon and out of the glare of the hot sun by offering shade when needed. Stand on the far side of the roundabout to take your photo. Try and get the two twin towers of the Sri Lankan World Trade Centre in the background. They offer a good visual juxtaposition between the old and the new.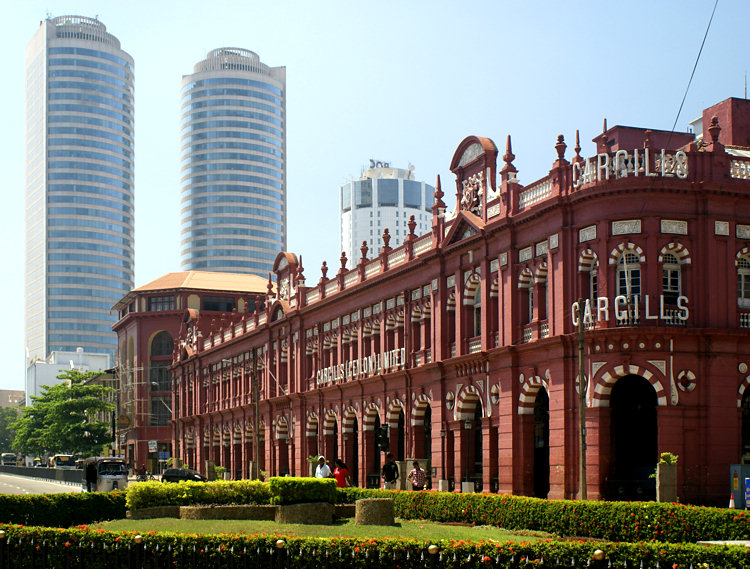 Cargill's Department Store in front of Sri Lanka's World Trade Towers
Travel books