Be careful who you book your 4x4 Safari tours of Yala National Park with. There are some scam artists who even have their own shop fronts offering the same tour that you can book through your hotel at double the price.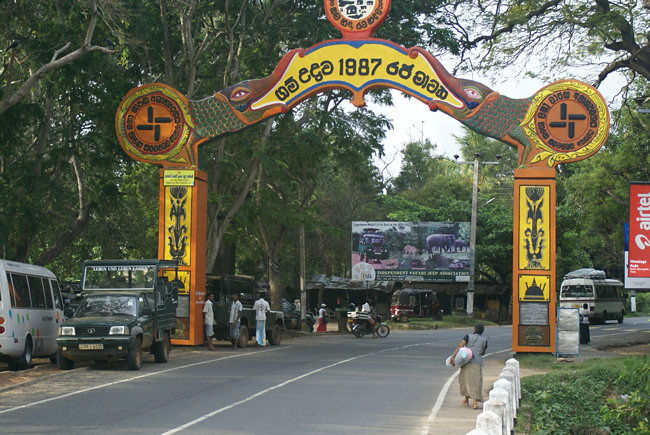 Advice on Hiring a 4x4 Safari Vehicle and driver - Independent Jeep Association Tissamaharama Sri Lanka
You normally think that the hotel tours would be the most expensive but we found that they turned out to offer good value for money and security. The safari companies they deal with know they are onto a good thing by getting regular trade from the hotel tourists and do not want to lose this preferential status by offering a poor service.
You possibly could book a slightly cheaper 4x4 safari trip directly with the drivers who hang out by the lake side at Tissa Wawe run by the Independent Jeep Association in their car park, but it is a lot of hassle haggling with the competing drivers and frankly some of their vehicles looked like death traps and liable to break down. Read my page on Yala National Park for additional tips.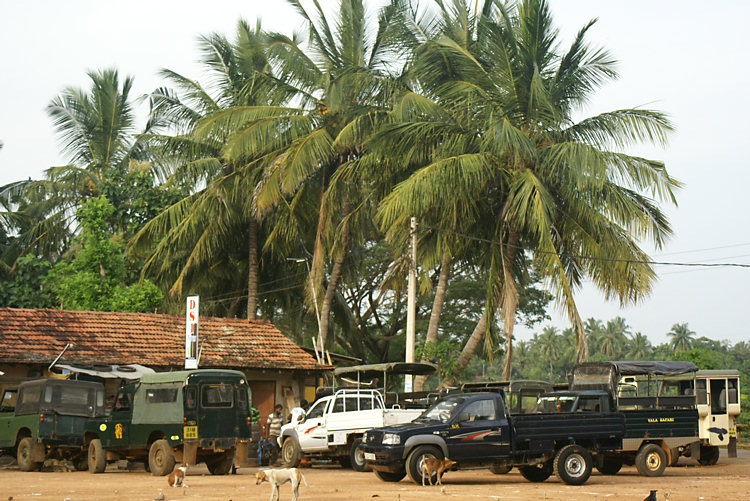 4x4 Safari Vehicle maintenance area in Tissamaharama town centre Sri Lanka
Factor 20 is not strong enough sun tan cream for an all-day safari. You need something much stronger. My advice is that when you go on safari in Sri Lanka it is very important that you wear a long-sleeved baggy cool shirt or blouse that has a collar which can be turned up, to protect you from the ferocious sun that is directly overhead.
If you are out all day your sun cream will not protect you from its intensity. Thin cool long trousers are a good idea but if you insist on wearing shorts take a towel or scarf to cover any exposed bare flesh when you are sitting in the 4x4 jeep. Always remember to wear a hat and use mosquito repellent.
Your clothing will be caked in orange dust at the end of the day. If you are going on a second safari at a different National Park I would suggest you pack two long sleeved shirts.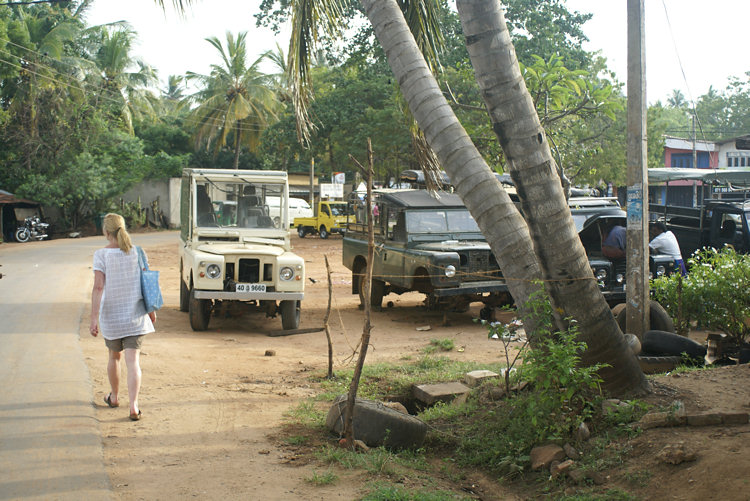 Tissamaharama town centre 4x4 Safari Vehicle maintanance area in Sri Lanka
These two photographs show the Tissamaharama town centre 4x4 Safari Drivers base where they carry out repairs. There are a big selection in the type and quality of the vehicles. Try and get a new vehicle. Your safari trip can be spoilt if the vehicle breaks down in the park. You waist hours in the one spot waiting for a second vehicle to arrive.
The vehicles that have the airline style seats in the back are the best in my opinion. You face forward and they are padded. Try to avoid vehicles with bench seats where you face into the back of the vehicle. Remember that it can rain. Does your vehicle have protection in the back.
Also some of the more modern vehicles that look like 4x4 vehicles are not true 4x4. This matters. We saw a couple of safari vehicles have problems getting out of a flooded muddy hollow section of the road. The vehicle got stuck and had to be pulled out. Safari vehicles with full 4x4 had no problem navigating through this slippery section of the road.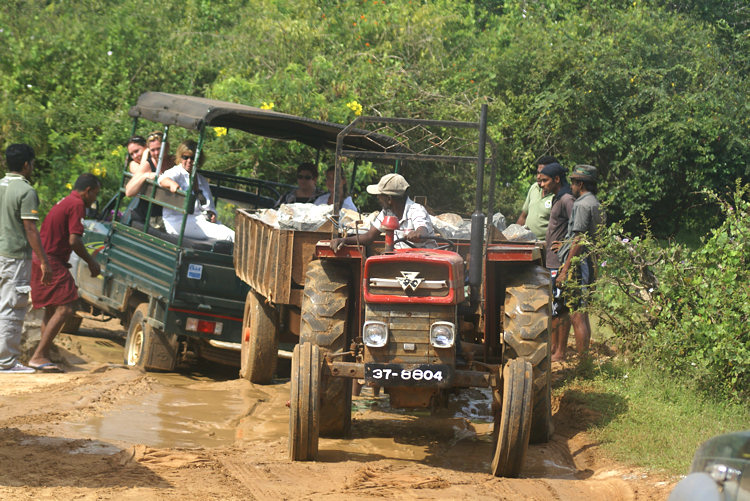 Hire a proper 4x4 safari vehicle so you do not get stuck in the mud like these Yala National Park tourists in Sri Lanka
Travel books