Supertree Grove in Singapore's Gardens by the Bay
The designers of Singapore's Gardens by the Bay came up with a marvelous idea of building a grove of giant 'Supertrees' that resemble the large trees occupy the upper canopies of tropical rainforests.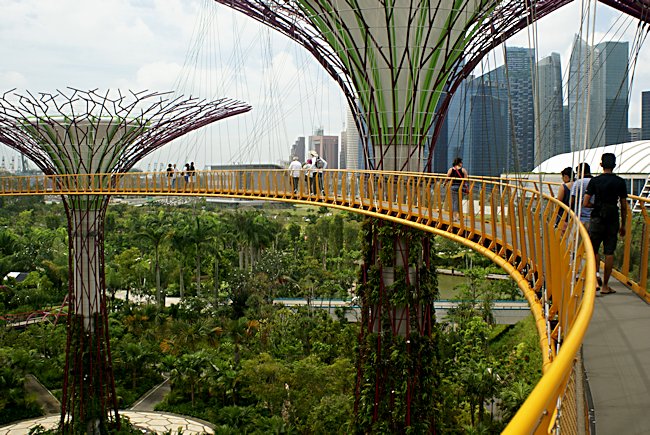 At night time they are illuminated. The lights come on. When it gets dark, but there is a spectacular light and sound show at 7.45pm and 8.45pm most evenings. You can visit them free of charge.
If you want to go to the restaurant at the top of the main tree, you must look ahead and make a reservation. Visitors to the gardens by the Bay can pay to take a lift up to the suspended walkway that links the trees. It gives a wonderful view of all the sections of the complex.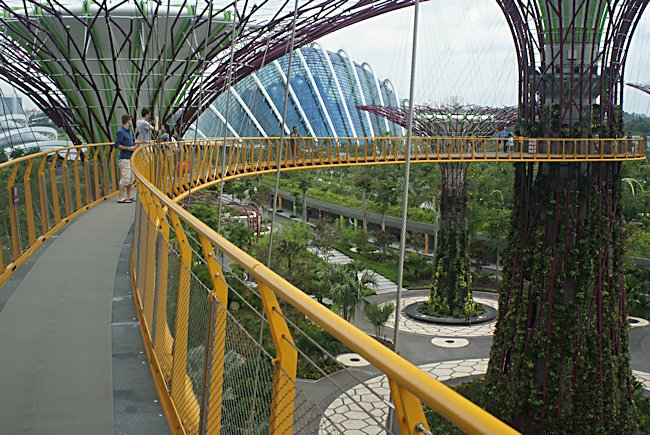 The aerial Skyway walk looks like it is suspended in midair without any supports. It is a wondrous piece of engineering. If you look closely you can see that the weight of the platform is taken by strong metal wires run between each of the larger Supertrees in the Grove. It is a one-way system. If you are frightened of heights. This is not an experience you will enjoy. The rest of us it is a marvelous way to look at trees and plants from above.
The lower sections of the Supertrees trunks are planted with ferns, climbers, and air plants. They make these artificial metal tree trunks appear alive. There is a great view of the three towers and surfboard roof of the Singapore Marina Bay Sands hotel from the Skyway. You are 22 m high above the ground.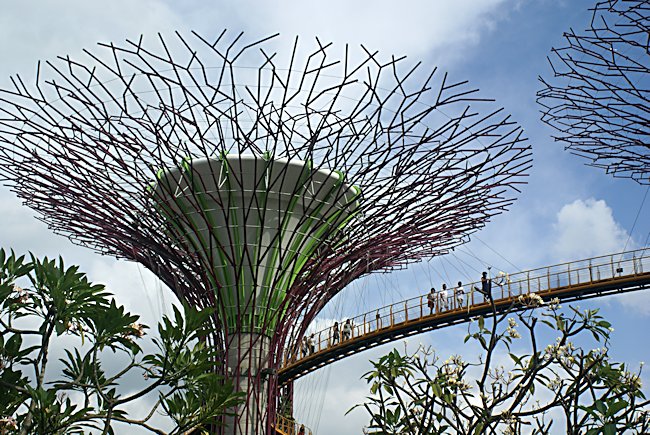 Travel books