Fruits and Flowers Gardens by the Bay
There is a section of Singapore's Gardens by the Bay complex called 'fruits and flowers'.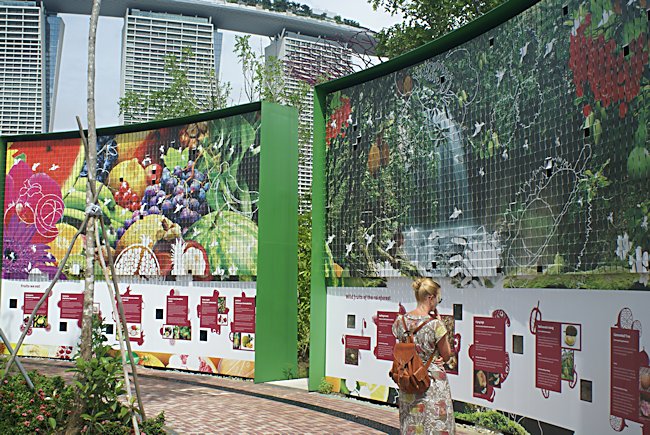 It is devoted to educating the visitor on how plants developed different forms of reproduction by using flowers to attract various different animals to help with the process of pollination and fruit as a means of seed delivery. You will find it behind the Supertree Grove, between the 'Web of life' and 'Understory' exhibits.
The designers have used large semicircular sections of wall with photographs displayed as a mosaic on the top part. Underneath there are information boards that explain the different adaptations nature has developed to suit each species of plant and location in which it grows. The diversity is amazing. Humans benefit in many ways. Fruits and seeds provide us with food. Flowers give people something attractive to look at and some produced wonderful perfumes.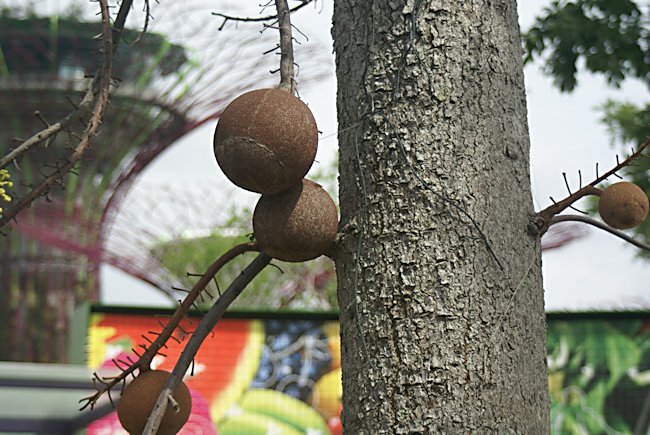 Near to the information boards, there are examples of some unusual plants that bear fruit, nuts or seeds. The tree in the photograph below produces round ball shaped fruit. It is called the cannonball tree for obvious reasons. When the nut gets too big, it falls to the ground and because of its round shape rolls away from the tree. If conditions are right, the seed inside the night will grow into a new tree.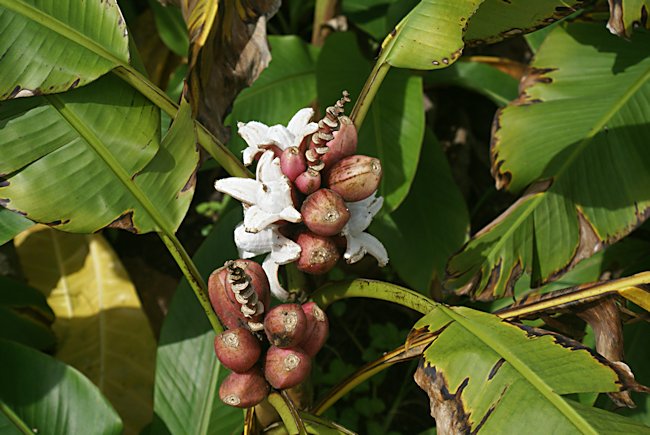 Travel books