Singapore Changi Airport Hotel Transfer
Where is Changi airport? If you imagine the island of Singapore is a squashed diamond shape with the city centre being in the south, then the airport is in the Eastern corner.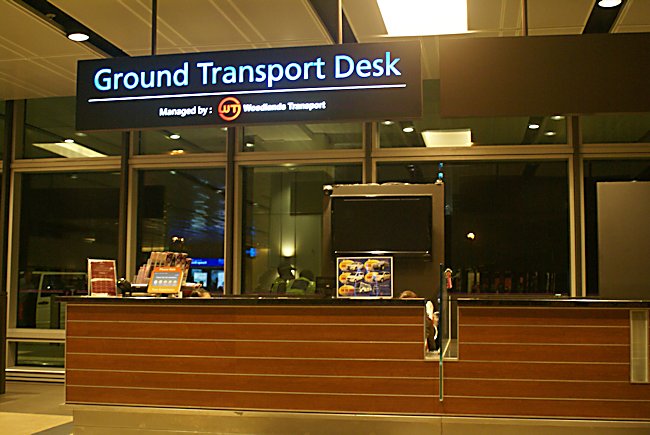 Unlike many other major cities Singapore airport is quite near to the centre of town. Your airport transfer options are quite wide. The most expensive is by taxi. You can take the MRT train, but if your hotel is not near the train station, then you can take the airport transfer bus, which is very reasonably priced and will take you to the front door of your hotel.
As you come out of the arrival gate head towards the glass exit doors in front of you. Do not go through them. Look to your left and you will see the 'Ground Transport Desk'. This is where you can get a ticket on the transfer shuttle to your hotel. It takes about 45 minutes depending on the day of the week and the time you are leaving the airport. Obviously, travelling between Monday and Friday during rush-hour will take longer than at the weekend and out of peak periods.
There are three terminals at Singapore airport all linked by a shuttle train. When it was built the design concept was unlike other international airports that purely serve those travelling, Singapore Changi airport would be different. It would be a resource that local residents could enjoy. There are movie theatres in terminals two and three. There is free Wi-Fi access at all the terminals, themed gardens and children's play areas.
You will find lots of shops available within the public zone of the airport ranging from supermarkets to high quality designer jewelry outlets. In the basement area of terminal three there is a huge food court with lots of different Asian foods as well as Western foods available to try. First find a seat and then buy your food.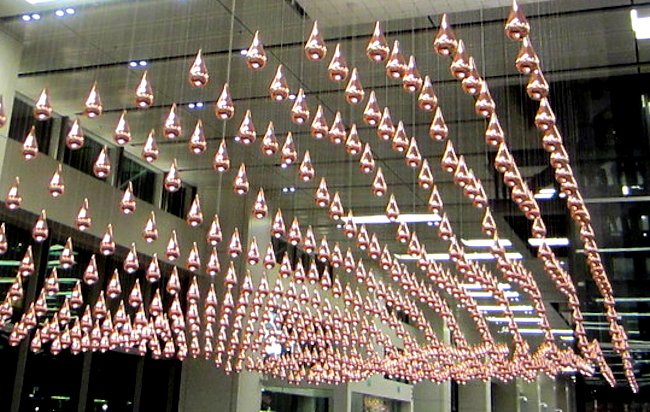 In the public area of terminal three there is a giant corkscrew slide. If you want to get your adrenaline rush you can streak all the way down the 12 m high slide whilst holding your arms above your head. If you want to experience a tropical garden, head of the butterfly garden. It's the first tropical butterfly habitat to be built at an airport. The space is full of lush tropical greenery and a profusion of flowering plants.
There is even a 6 m grotto waterfall. Different types of butterflies can be seen flying free. If you are lucky, one may land on you. Some of these butterflies a large, most are very colourful. There are information boards in the corners of the garden to help you obtain a better understanding of the butterfly's life-cycle.
There are special areas where you can see the breeding and feeding of the butterflies at close range. If you're very lucky you will be able to see the transformation of a butterfly from a pupae to a full grown adult. There are 200 carnivorous exotic plants in the conservatory as well as 30 species of tropical pitcher plants from Southeast Asia. They have evolved to obtain nutrients by trapping and feeding on insects in areas of poor soils. Next to the butterfly garden is a large koi pond.
If you have time to kill before your next flight visits the terminal three aviation gallery on level three in the public area. There are display cases full of model aeroplanes that have flown from Singapore's Changi airport. Have a look at the exhibits that show how in-flight meals are prepared and also how the staff keeps birds from roosting in the airport. These are just a few of the many subjects about the airport that are covered in the gallery. If you do not feel well then, in the public area of terminal three, level basement two, you will find a Raffles medical centre.
In terminal one public area check out the mesmerising 'Kinetic Rain Sculpture'. Golden drops of water dance through the air on wires to produce different shapes. There are 1,216 copper droplets on wires controlled by motors located in the ceiling. Try to guess the shape it is going to form before it has finished. They range from a dragon, hot air balloon to a shark. Also in Terminal one of Singapore Changi airport there is a Cactus Garden with over 40 different succulents and cacti from America and Africa. If you are feed up of the cool air conditioned enclosed airport buildings you can explore the 'East Outdoor Deck'.
It has circular umbrella roof shelters with electric fans. They act as rainwater collectors and channel the captured water off to water butts for reuse in the airport. One of the best ways to prepare for a long flight is to take a swim in the roof top swimming pool and soak up the sun on one of the loungers. There is even a Jacuzzi to take the stress out of travelling. All three terminals have shower facilities. If you are a woman on a mission there is a ladies 'powder room' in Terminal 3 that has a make-up area with large mirrors and comfortable sofas. The ideal place to change and put on your make up.
Travel books