St Francis Church Catacombs
Exploring the Catacombs under the church of Saint Francis in Porto is a macabre experience. Bodies were buried upon bodies. Teenage kids will love this creepy trip underground especially the sculls on top of the tombs.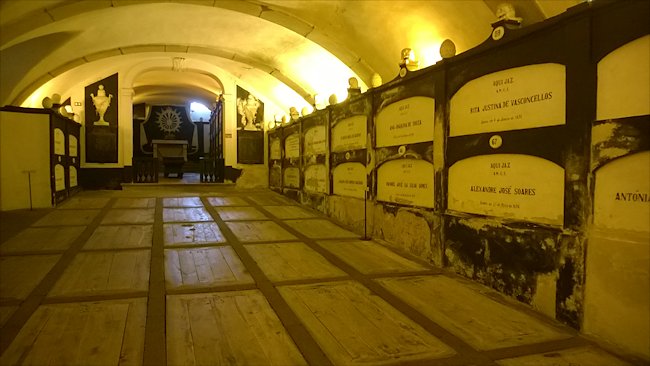 St Francis Church Catacombs
There are a number of halls underground that hold the remains of the Franciscan Friars in tombs whilst they await judgment day. The practice of using vaults in underground catacombs for burial was not exclusively Christian. The pagan Romans often buried their dead in communal vaults. Some were built on different levels that were reached by staircases or ladders that went deeper and deeper into the ground.
The catacombs under Saint Francis church are on one level and well maintained. If you were well off financially, a rich merchant or landed gentry you would be able to pay to be buried in your own family tomb. Whole families stretching back many generations were laid to rest in the same family vault. What most visitors do not realise is that they are walking upon thousands of dead bodies. If you look at the photograph above each rectangular section of the floor is a doorway down to the lower burial tombs.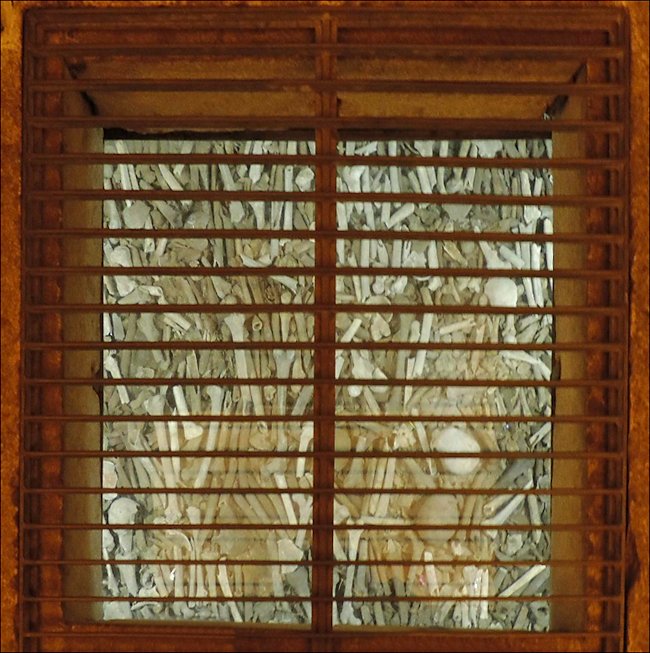 St Francis Church Catacombs human bones and sculls
Tucked away in a corner of the catacombs is a grated glass window in the floor that allows visitors to view a small glimpse of the piles of human bones below their feet. A Friar would have been given the task to collect the bones and arrange them orderly one upon the other. These bones belonged to the common people. It is an eerie experience looking down on the remains of so many dead people.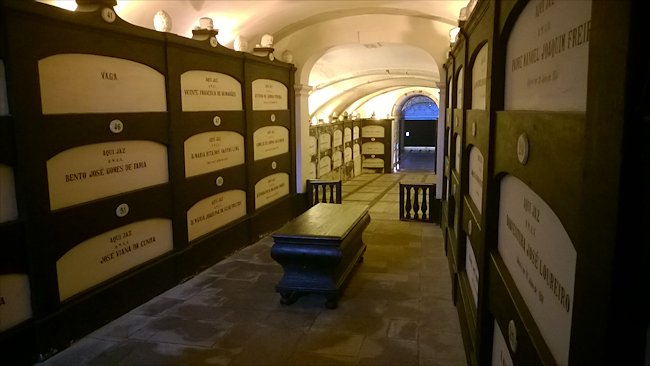 St Francis Church Catacombs
Travel books