Grand Teton National Park - Wyoming USA
Do you like the idea of going on an animal safari in the USA? One of my favourite memories of my last visit to Grand Teton National Park, Wyoming, USA. We woke up at dawn and went for a drive along the back roads that run along the rivers banks. In the early morning many of the animals make their way to the waterways to drink their fill before they start grazing on the grasslands.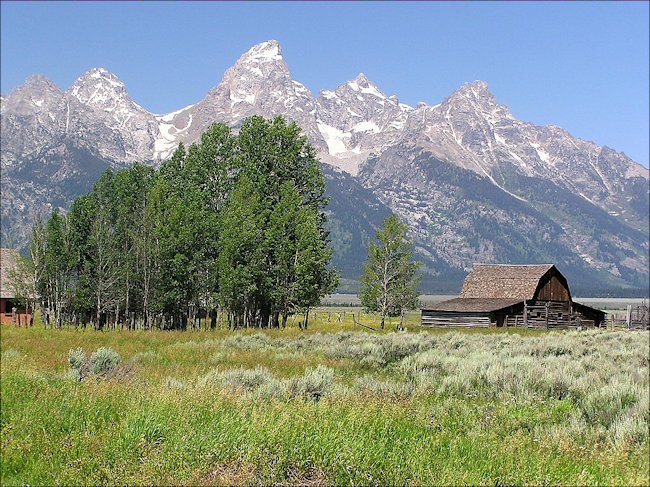 Armed with binoculars and cameras with telephoto lenses we parked the car at a likely spot that provided some cover in the shape of some medium height bushes. A family group of moose came down to drink in the river. When they left a gang of four juvenile males replaced them. Further down river eight buffalo decided to give us a visit. They were spooked and changed direction.
At first I could not see what had disturbed them. Then in the distance a large brown hairy shape appeared through the trees on the other side of the river. A grizzly bear decided to try his hand at fishing. After about 15 minutes hanging around near a rock in the centre of the river he caught a large trout with his paw. Happy he ran back into the forest to eat his breakfast. By now it was 9 am so we decided to head back for our breakfast. Later that day we followed the huge herds of buffalo as they grazed on the prairie grass in front of the magnificent backdrop of the Grand Teton mountain range. This US National park is amazing.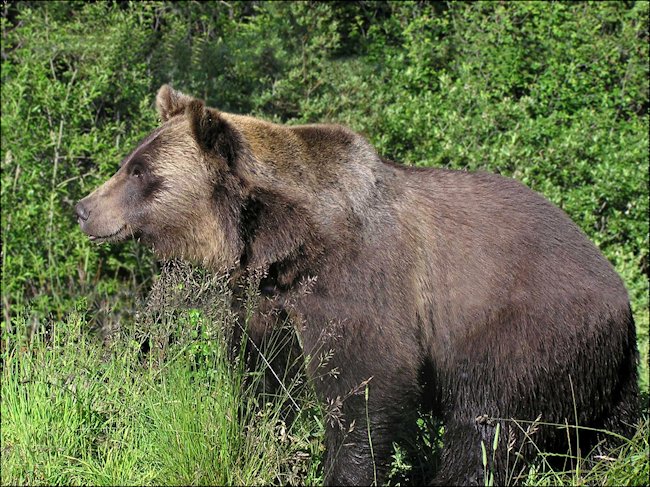 Travel books