The Helsinki Rock Church - Temppeliaukio Kirkko
The Temppeliaukio Kirkko Rock Church is one of the most unusual religious building I have ever visited. From the outside, on the top it looks like a mound of rock. You can walk around the edge of the roof. It is set in the middle of a housing estate surrounded by apartments.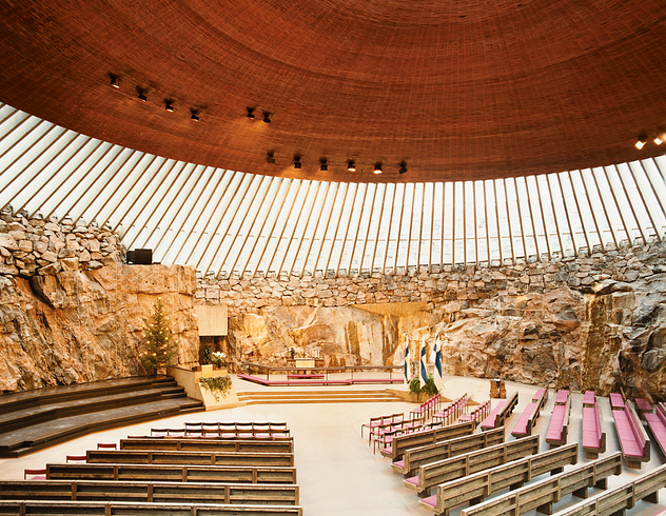 It is an evangelic-lutheran church. If you are in Helsinki for a weekend break visit the Rock Church on Saturday to avoid the church services on Sunday when the church is closed. Visitors will also be kicked out if a wedding has been booked. The good news is that when it is open it is free of charge. It is normally open most week days between 10am and 5 pm.
This unusual piece of modern architecture was completed in 1969 and was built entirely underground in a massive block of natural granite. The ceiling interior was made of copper wire. There are rugged rock faces inside. The church organ has 3,001 pipes.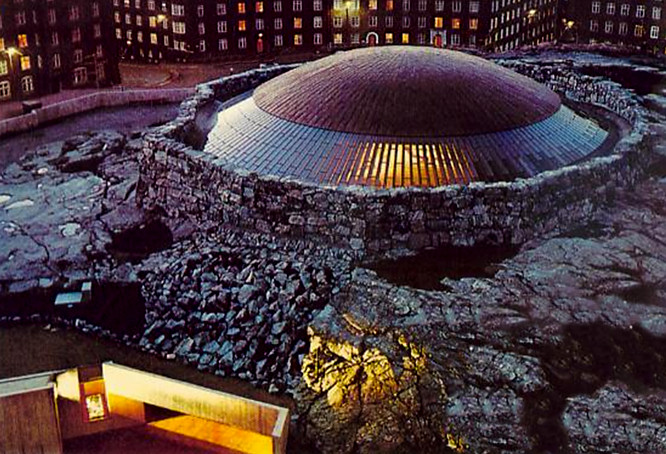 The Rock Church looks awesome at night like a space ship from and alien world has just landed. The architects, Timo and Tuomo Suomalainen, chose a rocky outcrop rising about 40 feet above street level, and blasted out the walls from the inside. The interior is lit by natural light streaming through 180 vertical window panes that connect the dome and the wall.
The Temppeliaukio frequently hosts classical concerts, the raw rock walls making for excellent acoustics. This church is truly amazing and well worth a visit, regardless of your religious beliefs. The space is beautiful and there's a sensation of peace and quietness all around. It is so simple. You can find the Rock Church by walking up hill to the top of Fredrikinkatu road.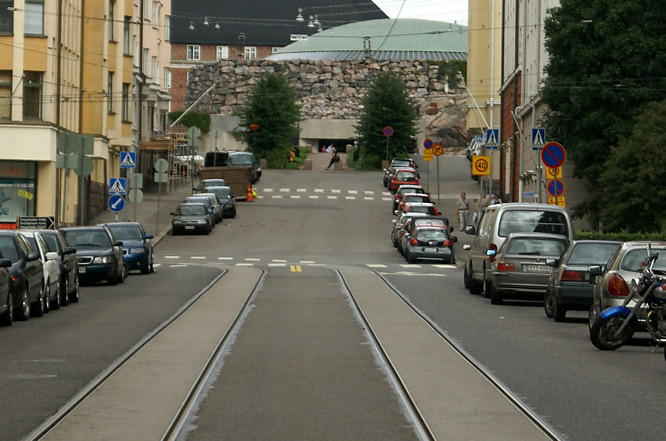 Travel books